How to choose this product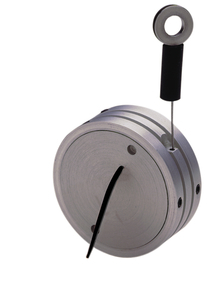 Draw wire sensors are used in industry to measure the linear movement of an object via a flexible steel cable. The cable reel, which is either linked to a rotary potentiometer or an optical encoder, determines the linear position or displacement of the moving object.
Applications
Draw wire sensors can be found in numerous industrial settings, from laboratories to saw mills. Depending on their measuring range, they can be used in cars to measure engine throttle movement or, in longer configurations, for height adjustment on a forklift truck.
Technologies
Depending on the manufacturer, draw wire sensors can be coupled with either rotary potentiometers, incremental encoders, or absolute encoders.
How to choose
An important technical specification to take into account when selecting a draw wire sensor is its measurement range. The cable reel can vary from a few millimeters to over 50 meters.
Advantages
- Measuring range