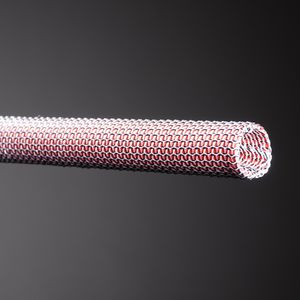 Type Tubular leno fabric Raw material variable Width various widths
See the other products
Güth & Wolf GmbH

composite fabric
CO 8.1a, CO 8.1b
Raw materials Warp: glass Weft: 3 ß/cm – glass Width 42 mm Application fields: Light construction for aviation, military, motor sport, vehicle construction, mechanical and plant engineering
See the other products
Güth & Wolf GmbH

Glitter Carbon Fiber Fabrics The most commonly used composite fabric, but now you have another choice with colored Glitter fiber. TEI has the technical know-how to produce special Carbon series with colored ...
See the other products
TEI Composite

Glitter Carbon Jacquard Fabrics Making a new style for your selection. Colored glitter makes the Carbon fiber more colorful, but we also present you several different jacquard styles.
See the other products
TEI Composite

conductive fabric
3027-106
... -woven - Flectron metallized fabric combines highly conductive metals with lightweight fabric to meet a diverse range of EMI/RFI shielding requirements. Manufactured with Laird patented technology Flectron ...

conductive fabric
3050-113
COPPER PLATED NYLON RIPSTOP FABRIC WITH ANTI-TARNISH COATING Flectron metallized fabric combines highly conductive metals with lightweight fabric to meet a diverse range of EMI/RFI ...

reinforced fabric
AS-1260
ZIRCAR Alumina-Silica Textiles Type AS-1260 are made of ceramic fiber yarn in the form of twined and lagging rope, plaited braid, tapes, sleeving and cloth. The yarn used is composed of refractory ceramic and organic carrier fibers reinforced ...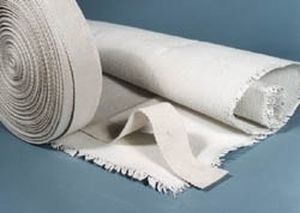 reinforced fabric
RS- CLOTH, RS-TAPE
ZRCI Refractory Sheet Types RS-Cloth and RS-Tape are fiber reinforced alumina composites in a highly flexible form. They are received dried, when wet with water or AL-HARD Hardener they become extremely flexible. They can be wrapped into ...

... SIL Silica Cloths consists of high temperature non textured amorphous silica fiber yarn, woven into an extremely strong fabrics. These non preshrunk textiles are ideal for applications with continuous use up to 1250°C ...

glass fabric
max. 1600 mm, 0.7 - 5 mm
Woven fabrics for insulation applications Properties Frenzelit woven fabrics are excellent materials for thermal and acoustic insulation as well as good carriers for coatings

thermal protection fabric
In a thermal coating process, the textile carrier material, which is either made from inorganic or organic fibres, is coated directly with metal. Mtex ® ist ein coating system, which is designed like a construction ...

Porous or non porous PTFE coated glass fabrics, adhesive (silicone et acrylic) or non adhesive, bands or full Width Special PTFE products (seal, bands, treatment...). The non porous adhesive version is used as a release ...

Selcom S.r.l. produces unidirectional fabrics with two different technologies: - Unidirectional stitched with any orientation (0º/90º/30º): produced with multiaxial technology in standard width of 1270 mm (2540 mm for ...
See the other products
SELCOM SRL

... .r.l. produces biaxial fabrics made up of two layers of parallel fibres laid in two orientations, stitched with polyester yarn. The most commonly used and known biaxial fabrics are fabrics ...
See the other products
SELCOM SRL

NCF multiaxial fabric
SAERFIX®
... necessary. With SAERfix®, the fibers in the fabric remain in place better. Once applied, the fabric will neither slip nor bulge; it remains in the desired position. In contrast to the conventionally ...
See the other products
Saertex

NCF multiaxial fabric
SAERTOW®
... spring 2005 on the occasion of the Paris "JEC COMPOSITES SHOW" trade-fair. With this new generation of multiaxial carbon fabrics, SAERTEX has further reinforced its leading position in the sector of technical textiles. ...
See the other products
Saertex

Woven ceramic fabrics and woven industrial fabrics from 3M allow engineers and designers with high temperature applications to create new, imaginative solutions for previously impossible problems. 3M™ ...

high-temperature gas fabric
FB-700
... textiles for manufacturing high temperature filter bags which can be used at temperatures up to 700°F (371°C). This advanced fabric is used successfully in hot gas filtration baghouses. Features - Efficient particulate ...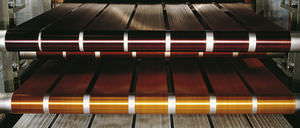 fabric / carbon fiber
PANOX®
PANOX® is the industry standard when it comes to fire-retardant textile fibers. PANOX® is an oxidized, thermally stabilized polyacrylonitrile (PAN) fiber, which because of its unique chemical structure does not burn, ...

We offer a broad portfolio of high-performance textile products made from carbon-, glass- and aramid fibers. As a leading manufacturer of carbon products we can draw on several decades of experience. The majority of our ...

OC® Fabrics include Woven Rovings, High Performance Fabrics, Knitted Fabrics and Specialty Products and Tape. Each fabric has unique processing, mechanical and resin ...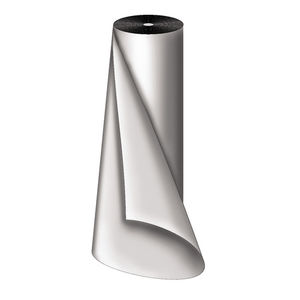 Repair fabric EP 100 With CN bonding layer on both sides.

Kamenny Vek can provide various types of yarns and woven fabrics. We are open for collaboration in manufacturing of special design fabrics and braided sleeves. Our R&D team is ready to work and satisfy ...

STAUF glasfibre fabric 100 cm (10170) Reinforcement and refurbishment scrim made of alkali-resistant glass fiber strands Special features very high tensile strenght possible alternative to resinous closing of cracks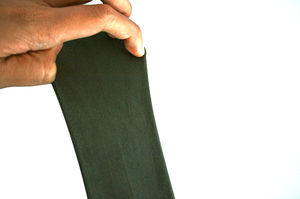 conductive fabric
4900 series
This conductive fabric is coated with a medical silver coating and has a broad range of applications, since its possible to stretch the fabric in both sides, and in length even up to 100% its size. The ...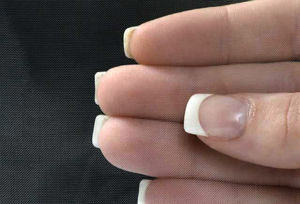 ... and Copper over Polyester Fabrics. It offers excellent surface conductivity, shielding effectiveness, and corrosion resistance for a variety of application. Conductive mesh is a coated Nickel and Copper over Polyester ...

E-glass fabric
max. 600 °C
... Flexible Silicone Coated Glass Cloth Neoprene Coated Glass Cloth Aluminium Laminated Glass Cloth PTFE Coated Glass Cloth On Site Fabrication ...
See the other products
Textile Technologies Europe Limited

textured fabric
max. 1500 °C
... Flexible On Site Fabrication Aluminium Laminated Glass Cloth Graphite Impregnated Glass Cloth Molten Splash Protective Glass Cloth Silicone Coated ...
See the other products
Textile Technologies Europe Limited

Basalt fabric from continuous-filament basalt Basalt Fabric yarns woven from continuous-filament basalt Basalt Fabrics are yarns manufactured to varying thickness, weight, weave pattern ...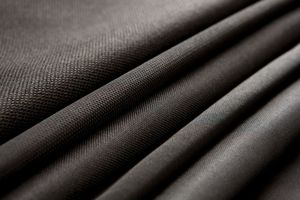 activated carbon fabric
Zorflex®
Zorflex® activated carbon cloth adsorbs a large volume of organic or inorganic molecules from various gases and liquids and acts as a high purity filter, a method of separation or as a protective layer. As Zorflex® is ...

... offers solutions for thermal protection at high temperatures: . Material properties using soft tissue techniques. . Technical fabrics up to 1300 ° C. KEALA® delivers its technical for: . Tailored solutions according ...