How to choose this product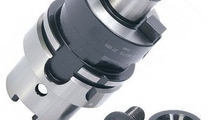 Face-mill holders, also known as shell mill holders, are designed to securely hold face-mill cutting tools for milling operations.
Applications
Face-mill holders are used for milling operations such as surface finishing. They can be used in most machining centers that include conventional spindles.
Technologies
Face-mill holders are designed to provide balanced rotation at very high speeds. They are pre-balanced to perform cutting operations at a given maximum speed. Certain face-mill holders enable coolant flow to reach the cutting insert directly, efficiently cooling the workpiece.
How to choose
Be sure to determine the type of spindle mount on the milling machine when selecting a face-mill holder.