control foot switch
max. 500 V
Control pedals Electric and pneumatic control pedals. Silver plated double breakage contacts. Shockproof ABS case. Protection: IP54. Involucro in ABS antiurto. Thermal intensity: 10A. Maximum ...

control foot switch
JK-x series
... powered on. Pump runs when press down the footswitch; and pump stops when release the footswitch. b) Trigger: Pump stops when it is powered on. Pump runs when footswitch is pressed once, ...

control foot switch
PX series
... lootswitches with shrouded pedal to prevent accidental operation ■ Large shroud to allow operators to wear industrial protective footwear i Pedal interlock lever to prevent operation ...

zoom in and out Weight: 1,1 (kg)

control foot switch
6 A, 250 V | 2410 series
The 2410 series, manufactured by Marquardt, is a foot switch that features an ergonomic and sturdy design. It has an expected tool life of up to 300,000 mechanical switching cycles. Its cable may be ...

control foot switch
LP117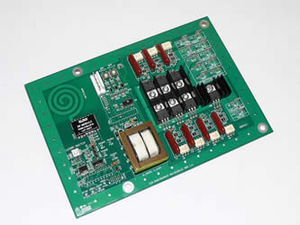 LCR offers both as-is (build-to-print) and full custom designs to meet your OEM volume production needs. We offer extraordinary design and engineering depth and outstanding ISO 2001:2008 approved manufacturing facilities in Norristown, ...

control foot switch
12 - 24 V | PREMO
ACCELERATOR PEDAL AND BRAKE PEDAL PREMO V1 + INTENSITY The foot-pedal offers the latest development in technology and is a high-quality product for the operation of electrically driven ...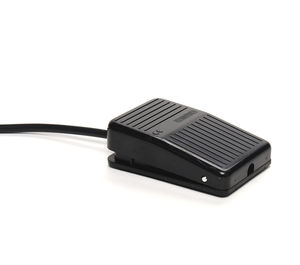 control foot switch
PD series
PD Series Foot Switches › Plastic or aluminyum body › Single level › Ergonomic usage facility width 2 different sizes › Maximum strength to mechanical pulses › Assembly facilility
See the other products
EMAS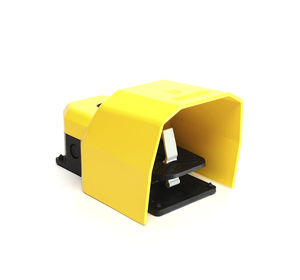 control foot switch
PDKS series
PDKS Foot Switch Varios contact block alternatives Plastic or metal cover
See the other products
EMAS

product FEATURES economic/versatile plastic switch designed to reduce operator fatigue non electrical version available, please refer to Airswitching section for details guard available ...
See the other products
HERGA

ideal for hand or foot operation tough flexible PVC cover choice of colours (others available) change over contact variant available with aluminium or plastic base plates for added stability or permanent ...
See the other products
HERGA

Foot Switch Momentary Foot The Trombetta foot switch has a rugged encapsulated design. Suitable for material handling, ground support, personal carriers, and emergency vehicles.

... Your options for control boxes are PA-20 or PA-26. Unfortunately our foot switches are not designed to work with our PA-27 control box for heavy duty actuators. Warranty: All foot switches, ...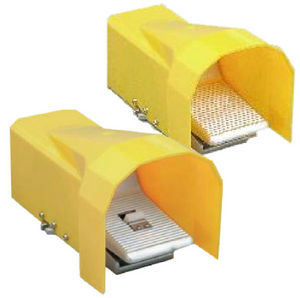 control foot switch
VFM series
Rugged construction aluminum body on request protection of ABS Shape designed to maximum stability and reliability Available with protection and lock position

Foot control FB301 & FB302 with actuator For standing operation. Connecting cable 1560 mm. 1 pedal: - FB301 Material No. 1113668 : Pedal only - FB301 Material No. 4170013 Pedal ...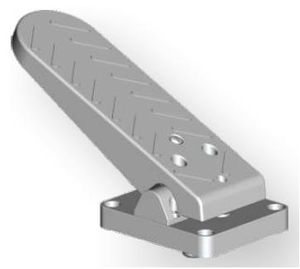 ... FS2000 series, which is manufactured by FSG, is a pedal actuated transmitter that is suitable to use in cranes, excavators, wheel loaders, and drilling vehicles. The unit enables the output of electrical ...

control foot switch
FS 002
The ESAB FS 002 is a heavy duty foot pedal designed to initiate starting, stoping, and can also be utilized for stepless current setting applications. The unit is an ideal component for TIG welding ...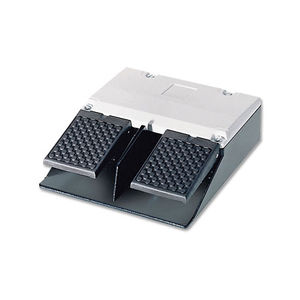 safety* foot switch
SIRIUS 3SE2, 3SE3
... covers may be attached to either the single pedal or the two pedal device depending on application, switching, or latching designs.

control foot switch
Harmony XPE
The Harmony XPE is an optimum and universal foot switches that is made of plastic and metal offer that provides a degree of protection as either IP55 or IP66 models. It can be used under the operating temperature from ...