The Online Industrial Exhibition

Brass insert. PA: Reinforced polyamide D1=Ext. dimension of the tube. D2=Int. dimension of the tube. * Max. static load.

Size: 8 mm - 18 mm
The metric insert manufactured by Bulte is made from natural nylon body materials. This device is created with a wide availability of colors like grey, black, beige and brown colors. Also, this device is available with ...

Size: 0.38 in - 5 in
Marangon Danilo & C produces brass inserts used in PE moulding with threads that range from 3/8" up to a maximum of 5". Following the specifications of the client, and with the subsequent involvement of the company's ...
See the other products
Marangon Danilo & C. S.r.l.

threaded insert
JY-206 / JY-207
The Self-tapping threaded insert JY-202 Series is manufactured by Shanghai Jingyang. The product is either made of unhardened steel, hardened steel or brass. The product can be utilized in various types such as metals, ...
See the other products
Shanghai Jingyang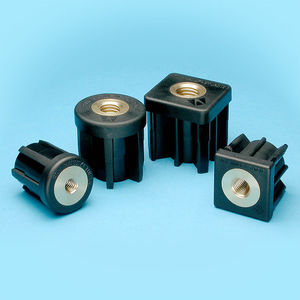 threaded insert
TE series
... bottom of the tube and attach the mount. The glass-reinforced nylon body is molded around the threaded brass insert ensuring that the insert stays put in even the toughest conditions. Manufactured in ...
See the other products
S&W Manufacturing

threaded insert
BANC-LOC®
Banc-Lok® are press-in expansion inserts ideal for use in hard thermosetting plastics. It provides minimum penetration of the sides of the hole without sacrificing pull-out resistance due to its diamond knurl pattern. Advantages ...
See the other products
PSM International

This conical glass insert is developed by Altmann Analytik Gmbh & Co. KG. It can be a substitute for the 5181-1270/10 agilent products and WAT094170 WAT094171 water products. National scientific products of C4010-630/100 ...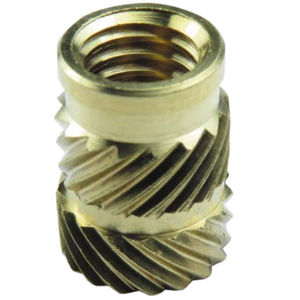 threaded insert
ISL, ISHK series
Size: 4 mm - 15.9 mm
The M2 - M12 | ISL, ISHK Series of Ultrasound-Fitted Threaded Insert, manufactured by INSERCO, is designed suitable for quick installation into thermoplastics utilizing heat or ultrasonic. This device has opposed helical ...
See the other products
INSERCO


Tee nuts, wood inserts from Ross Handling, UK supplier at great prices. We can also supply starlock fasteners, weld-on-nuts & steel tube ends from stock for next day delivery. Telephone or email us today for delivery ...
See the other products
ROSS HANDLING LTD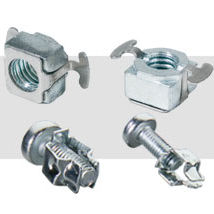 threaded insert
DM series
Size: 9.5 mm
DM - Monosert & Duosert Inserts Southco's MonoSert and DuoSert DM Inserts provide simple front-mount installation, solid connections, and interchangeability for thin-panel mounting in rack and enclosure ...

Size: 21 mm
... . The CD series of crimp terminal inserts are rated for 10 amps with a choice of pin counts that include 7, 8, 15, 25, 40, and 64. The ILME rectangular connector product offering includes high quality connector inserts ...
See the other products
Mencom Corporation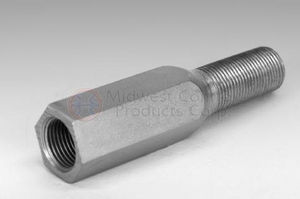 threaded insert
LBA series
Size: 88 mm
LBA: Ladder Bar Adjusters Application: Linkage adjustment

Advantages : offers a resistant tapped or threaded mounting, avoids stress in plastics, high resistance to tensile strength and tightening torque. Dimensions : from M1.6 to M10 ex-stock, others dimensions under request
See the other products
SIMAF

brass insert 1. Material: brass 2. MOQ: 100 Pieces 3. Package: individually Performance: long life Manufacturing process: CNC machining Testing equipment: projector

Popular couplings British Standard Pipe (BSP) threads, also known as Whitworth threads. The BSPP (parallel) male will mate with a BSPP (parallel) female or a female port. The BSPP male has straight threads and a 30° seat. The BSPP female ...
See the other products
Transfer Oil

press-in insert
50 - 350 µl
... Step Insert sits precisely in the neck of the vial, thus eliminating the need for metal or plastic springes. Limited volume inserts are available silanized or precleaned.
See the other products
J.G Finneran Associates, Inc.

Size: 93 mm
Disposable glass insert for packed column injection port, 93mm long.

Insert is precisely-engineered and in compliance with the international quality standards. This insert is extensively used in different sectors like automotive, plastic and electrical. Further, this product ...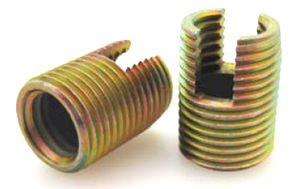 Size: 6 mm - 22 mm
BaerFix® Thread Inserts with cutting slots, self-tapping - cut their own threads - for thread reinforcement - for thread repair - high connection with workpiece - very high tensile strength - minimize weight and space - ...
See the other products
BAER-Company

Hardened ground parallels, work piece stops and deflectable jaws are all available with magnetic bond technology that helps to attach them in an eye blink. Soft jaws for different clamping chucks and vises are available with a new, high-accurate ...

Comprehensive manufacturing skills in miniature thread inserts for joining plastics and metal-to-plastic allow Unisteel to step into the limelight as the leading producer of fastening solutions for telecommunications ...

A standard bigHead is a fixing that is welded to a head and is available in both mild steel as well as 316 stainless steel. 400 standdard bigheads can be presented by us within short notice.
See the other products
bigHead Bonding Fasteners

threaded insert
M3 - M12 | HiMould®
... range of brass inserts has been designed as a technical improvement on the superseded Yardley style of insert, specifically for moulding-in during the cycle of the moulding machine. This is the traditional ...
See the other products
TAPPEX

press-in insert
PSFA2813 /
The 281 Zero Leak PRI® is a new pressure relief insert for thermal relief and low flow hydraulic pressure relief applications where zero leakage is needed. Weighing only 6 grams, typical flow rates range from a few mL's ...

8.18345 Roller/ball inserts, with spring pack for installation in presses without T-slots