The Online Industrial Exhibition

spark optical emission spectrometer
MVS 1000
... options Compact spectrometer OBLF's MVS 1000 is a compact spark spectrometer to feature a semiconductor-based detector system whose analytical performance – including the spectral resolution required ...
See the other products
OBLF

fluorescence spectrometer
Supermini200
... a better footprint. As the world's only high-power benchtop sequential wavelength dispersive X-ray fluorescence (WDXRF) spectrometer for elemental analysis of oxygen (O) through uranium (U) of almost any material, the ...
See the other products
Rigaku

optical spectrometer
11-B
... 11-B Basic device Technically well-engineered and modularly expandable, the handy spectrometer is a globally popular and top class device. The aerosol spectrometer 11-B detects every single airborne ...

concave grating spectrometer
BLACK-Comet Series
Wavelength: 190 nm - 900 nm
... grating spectrometers deliver high performance for spectroscopy applications in the UV-VIS wavelength ranges covering 190-850nm (model C), or optionally 280-900nm (model CXR) Research Grade Optical Performance – The ...
See the other products
StellarNet

quadrupole mass spectrometer
MAX-QMS
... power supply and a Merlin CS (Command System). The Merlin mass spectrometer controller software completes the system. The MAX Systems are based on Extrel's industry-leading mass spectrometer technology ...
See the other products
Extrel CMS

mass spectrometer
NanoSIMS 50L
SIMS Microprobe for Isotopic and Trace Element Analysis at High Spatial Resolution The CAMECA NanoSIMS 50L is a unique ion microprobe optimizing SIMS analysis performance at high lateral resolution. It is based on a coaxial optical ...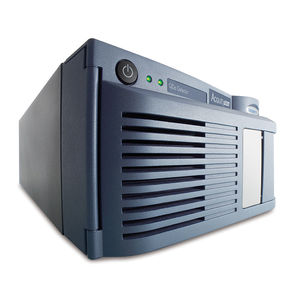 mass spectrometer
ACQUITY QDa
... is pre-optimized to work with your samples, without the sample-specific or user adjustments typical of traditional mass spectrometers. For the first time, any analytical scientist can consistently generate the highest ...
See the other products
Waters

optical emission spectrometer
Prodigy Plus
Wavelength: 135 nm - 1,100 nm
Prodigy Plus brings together the latest in solid-state detector technology and Leeman Labs' advanced high dispersion Echelle spectrometer to provide the most powerful ICP available today. Not only does Prodigy Plus provide ...
See the other products
Teledyne Leeman Labs

optical spectrometer
QUANTAX EBSD
Bruker's QUANTAX EBSD analysis system provides the analyst with an easy to use and advanced tool for EBSD measurement and evaluation. The system can also be used in conjunction with the QUANTAX EDS system creating the most advanced integrated ...
See the other products
Bruker Nano Analytics

X-ray photoelectron spectrometer
ESCA+
... versatility, high performance and professional grade operation make ESCA+ the ideal choice for ESCA studies in any multi-user laboratory.
See the other products
Scienta Omicron

optical spectrometer
Alpha Analyst™
CANBERRA's Alpha Analyst™ along with Apex-Alpha™ software is the complete solution for both routine and non-routine alpha spectroscopy applications. This flexible Alpha Spectroscopy System is designed to operate the way you do whether ...
See the other products
Canberra Industries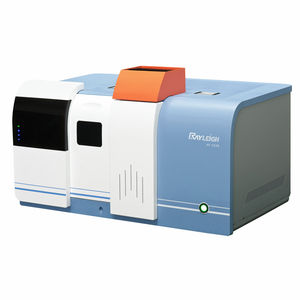 fluorescence spectrometer
AF-610E
... AddingVM-10 Gaseous Hg determination device to determine directly the ultra-trace Hgin gas sample of air, natural gas, laboratory and working environment, etc. Two kinds of auto samplers available for fully automatic ...

spark optical emission spectrometer
SparkCCD 6000
Wavelength: 130 nm - 640 nm
SparkCCD 6000 spark emission spectrometer uses high-resolution linear CCD to perform full-spectrum scanning. It is widely used to analyze elements of a variety of base metal samples.SparkCCD 6000 is widely used for production ...
See the other products
NCS Testing Technology Co., Ltd.

graphite furnace atomic absorption spectrometer
220
The model 220 GF accessory has a Unique Furnace Design with the latest technology in PPB level analyses by graphite furnace AA. This is a completely integrated device that uses an innovative and unique technology in a powerful module. ...
See the other products
Buck Scientific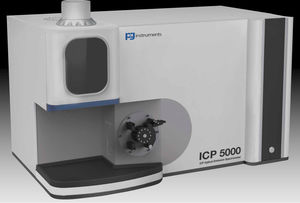 ICP spectrometer
ICP5000DV
Wavelength: 165 nm - 900 nm
... INSTRUMENTS IS A FULLY AUTOMATED FAST SIMULTANEOUS INDUCTIVELY COUPLED ARGON PLASMA (ICP – OES) SPECTROMETER WITH BOTH RADIAL AND AXIAL VIEWS. The Spectrometer, with a focal length of 0.4m and a wavelength ...
See the other products
PG INSTRUMENTS LIMITED

food analysis spectrometer
FTS
... network access capability allow laboratory supervisors to monitor instrument status and analyze results remotely. Technology summary The Bentley FTS component analyzer uses an industrial Fourier Transform Spectrometer ...
See the other products
Bentley Instruments

gamma spectrometer
AT6101 series
... Atomtex, are hand-held gamma spectrometers that can be used in laboratories. The portable built of the spectrometers make it also suitable for use while working in field conditions. The ...
See the other products
Atomtex

UV/VIS spectrometer
HR-4000
Wavelength: 200 nm - 1,100 nm
The HR-4000 is a miniature fiberoptic spectrometer that has an impressively high optical resolution. With the spectrometer, optical resolution to 0.02 nm (FWHM) is possible, depending on the optical bench ...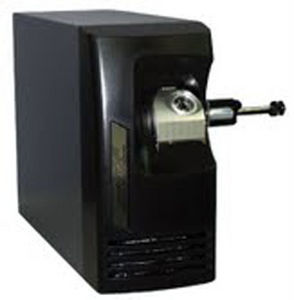 time-of-flight mass spectrometer
infiTOF
... considered as a small footprint time for a flight mass spectrometer. Through the use of a multiple turn system, it is capable of making the device smaller compared to the standard mass spectrometers.

wavelength dispersive X-ray fluorescence spectrometer
SPECTROSCAN МАКС-GVM
... WDXRF spectrometer determines elements from Na (Sodium) to U (Uranium) in solids, liquids or powders, in solutions and thin films, deposits on filters. Complies to ASTM D 4927 and ASTM D6443 SPECTROSCAN MAKC-GVM ...
See the other products
SPECTRON

energy dispersive X-ray fluorescence spectrometer
P-Metrix
Portable field laboratory - Taking the laboratory to the field P-Metrix Bridging new frontiers in Lab - to Field analysis High performance - 50kV and 10W The largest testing chamber Touchscreen & Sample ...
See the other products
Xenemetrix

Raman spectrometer
NRS-4100 Raman Spectrometer
With over fifty years of experience in spectroscopy and using the most advanced technology, JASCO offers the best solutions for micro-RAMAN analysis with a complete range of micro-RAMAN systems. JASCO has developed a micro-Raman NRS-4100 ...
See the other products
JASCO Europe

Raman spectrometer
Laserspec-3000
Wavelength: 532 nm - 1,064 nm
The Laserspec-3000 is an ideal instrument for teaching laboratories and applications involving routine analysis. It's compact bench-top design includes all hardware and software, measurement accessories, fiber optic sampling ...
See the other products
Spectrolab Systems

atomic absorption spectrometer
TRACE AI1200
Wavelength: 185 nm - 900 nm
... safety features the TRACE AI1200 Atomic Absorption Spectrometer offers a cost-effective and reliable solution for your elemental analysis requirements. Combining the TRACE AI1200 atomic absorption spectrometer ...
See the other products
Aurora Instruments

optical spectrometer
ARYELLE 150
Wavelength: 220 nm - 800 nm
The 150 ARYELLE is a high resolution laser induced plasma spectrometer developed by LTB Lasertechnik Berlin. It is mainly used for the analysis of materials or elements in industry using LIBS and Raman spectroscopy. The ...
See the other products
LTB Lasertechnik Berlin GmbH