5 photos - 1 video
laser welding machine R-EVO series

Applying the knowledge acquired during the development of the mark-uno and XXS-EVO, subsequently perfected thanks to years of experience, OROTIG introduces the R-EVO series of LASER-welding machines. Designed to reach powers of up to 200J and capable of supporting continuous working cycles,...

1 photo
laser welding machine FoRza Series

Technology : Citizen has launched FoRza from a technological point of view. It takes a concentration of six year study in the electronic, optical and mechanical field. The new digital microprocessor, works 100...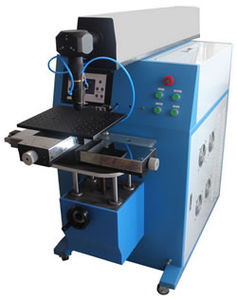 1 photo
laser welding machine 1064 nm, 50 - 400 W | W-xxx series

The W series of pulse Nd:YAG laser welding systems are suitable for a wide range of precision spot & seal welding and cutting applications in the electronics, medical, automotive and fine mechanics markets. Typical applications include: · Welding of stainless steel, aluminium alloy and other...