How to choose this product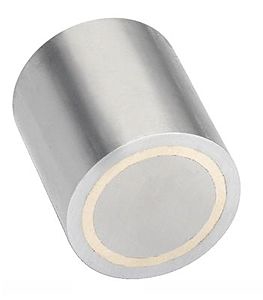 A magnet can be a material that naturally develops a magnetic field or an object made from a hard magnetic substance, i.e., with strong remanent fields and coercivity. The manufacturing process activates properties related to the material's inherent magnetic field, such as exerting an attractive force on ferromagnetic materials (iron, nickel, cobalt, chromium, etc.).
Applications
Magnet applications are numerous. A freely-rotating magnetized shaft naturally points north-and-south, along earth's magnetic field lines. This property is used to make compasses. Magnets are also much-used to make direct current or synchronous motors.

The fact magnetic fields exist in the absence of any electrical current is utilized to make sensors (e.g., proximity sensors). Magnets are also used in NMR and MRI devices used for medial imaging and in other domains. They also are employed to engineer dipolar sources to create microwave plasmas.