The Online Industrial Exhibition

In a short amount of time, this smart and skilled company can produce shafts to meet all customer requirements. Shaft end-facing female threads, mill length shafts, retaining ring undercuts, ...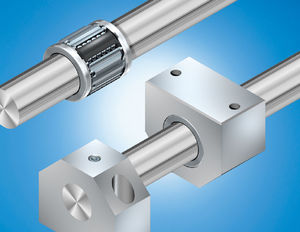 ... bushings and shafts are perfect for cost-effective applications. A clearance-free version of the linear sets and linear bushings are supplied. These are pre-greased which means they are lubricated for life. Components ...

Torque: 320 Nm - 6,500 Nm
Free motion The new coupling aid facilitates the connection of PTO driveshafts when, for example, a heavy implement (e.g. a round baler) is to be attached to a tractor with PTO brake.
See the other products
Comer industries

See the other products
MÄDLER GmbH

aluminum shaft
CC-CCPDL series
Diameter: 0.19 in - 2 in
Length: 0 in - 144 in
... coated aluminum shafting provides optimum corrosion resistance, and can resist vibration. The availability of solid round (CC) or pre-drilled (CCPDL) variants provides the user with versatility. The pre-drilled inch ...
See the other products
PBC Linear

Torque: 10 Nm - 4,000 Nm
Diameter: 40 mm - 200 mm
Length: 110 mm - 6,000 mm
... backlash-free due to frictional clamp connection.Service life: These couplings have an infinite life and are maintenance- free if the technical ratings are not exceeded.Tolerance: Shaft/hub connection ...
See the other products
R + W Coupling Technology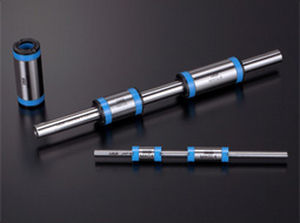 Diameter: 4 mm - 12 mm
... MAG Series of Ball Spline Shaft, manufactured by IKO Nippon Thompson Europe, is specifically designed as a compressed linear motion rolling guide to meet continuous linear motion of an external cylinder along a spline ...
See the other products
IKO Nippon Thompson Europe

Diameter: 4 mm - 25 mm
Length: 200 mm - 2,000 mm
... Ease of Additional Custom Machining Since a round shaft with raceway grooves is used, NB BALL SPLINE shafts can be machined easily to customized specifications. Wide Variety of Configurations Spline ...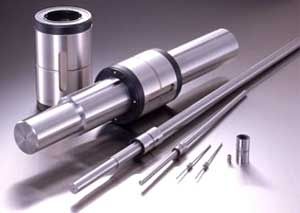 Diameter: 4 mm - 100 mm
The NB BALL SPLINE is a linear motion mechanism utilizing the rotational motion of ball elements that can sustain loads and at the same time can transfer torque. It can be used in a wide variety of applications including robotics and ...
See the other products
NB Europe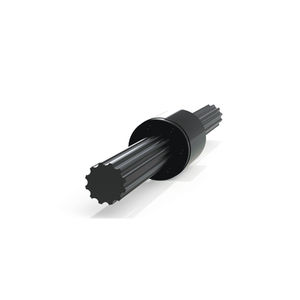 steel shaft
PowerTorq™ series
PowerTorq!" Ball Splines are convenient and efficient devices that allow friction free linear motion while transmitting torque. Because of their reliability and high efficiency, they are utilized to replace conventional splines. In a ...
See the other products
NOOK INDUSTRIES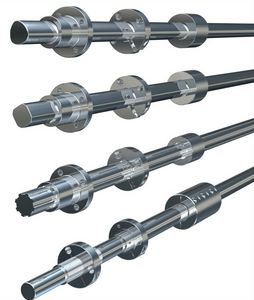 ... profile shaft or positive drive shafts with hub connections that are constructed in a variety of sizes and designs making then readily made for transferring torque while also providing optimal sliding ...

Diameter: 3 mm - 50 mm
Length: 20 mm - 900 mm
Shafts Case Hardened & Ground Plastic Rod Stock Ground Ultra Ground

... with precision ground steel and stainless pins, rollers, and shafts. Furthermore, the steel shaft is also available in spherical, flat with corner break, corner break, ground, or chamfer.

stainless steel shaft
SRSS series
Diameter: 9.53 mm - 12.7 mm
Length: 150 mm - 2,400 mm
... motion. They are ideal substitutes for applications where hexagon shafts, square shafts, and ball splines are used. The spline shafts are delivered with a stainless steel ...

Design: Sturdy stainless steel sheet Rungs: Perforated U-profile 30 x 30 x 30 mm Material: Stainless steel 1.4301 / ASTM 304 Width: 150 mm Ref. No.: 9697-03 Width: 300 mm Ref. No.: 9697-04 Material: Stainless steel ...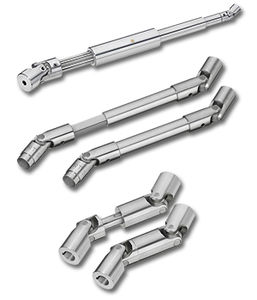 Curtis specializes in one of a kind and low volume manufacturing of custom fixed length and variable length telescoping universal joint assemblies made from a variety of materials with a multitude of hub end configurations. If your need ...
See the other products
Curtis Universal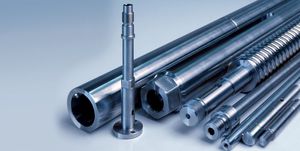 Diameter: 5 mm - 100 mm
Length: 3,500 mm - 6,700 mm
Our high quality shafts are used in most areas of industry such as textile, printing, packaging industries, machine tools, machinery for the food industry, measuring and control systems, linear systems, optical and medical ...

The VIBRATESCREEN cardan/transmission shafts are made for use in situations where a steady transmission of torque or rotary motion is required. The cardan shafts offer adjustment of distance and angle ...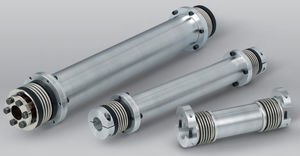 stainless steel shaft
ZA, ZAE series
Torque: 10 Nm - 4,000 Nm
Diameter: 5 mm - 100 mm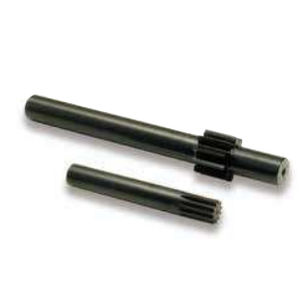 Diameter: 12.2 mm - 30.2 mm
Length: 25 mm - 40 mm
Spur Pinion Shafts Module : 0.5 – 3 Material : S45C Hardening : Thermal refined Tooth finish : Cut (non-ground) Grade : JIS N8 SS series with small numbers of teeth (10 to 13) with integral shaft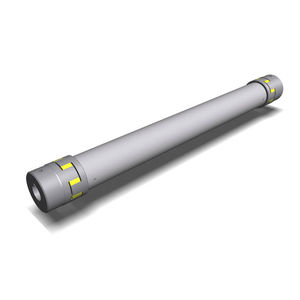 transmission shaft
AT-ATM series
Torque: 0 Nm - 190 Nm
Length: 0 m - 3 m
Transmission shafts: AT series: max 620 Nm ATM series: max 380 Nm

The reliable cross shaft universal coupling has a high efficient transmission and a large loading capacity. It is equipped with an angular displacement placed between two shafts. This device is operated ...

Diameter: 11.1 mm - 36.5 mm
Length: 240 mm - 868 mm
Universal joint couplings use a mechanical pivotal action controlled by radial bearings. The Huco-Pol range is injection moulded in acetal with controlled preload to eliminate backlash. This type of coupling ...

Diameter: 24, 48, 32 mm
Boston Gear pinion wire is a type of spur gear with a face width of 4 feet, no hub, and no bore. The gear teeth are drawn (formed not generated) over the full length of the pinion wire. Most commonly, pinion wire ...
See the other products
Boston Gear

Torque: 1,100 Nm - 14,000 Nm
The application varieties for the CENTAJOINT system are almost unlimited - a real all-rounder due to its ability for misalignment almost providing unlimited applications in all kinds of power transmissions. APPLICATION icship propulsions ...