How to choose this product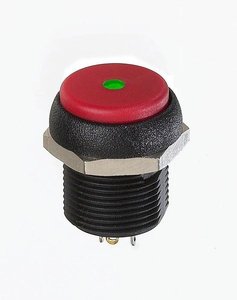 Push-button switches are input components designed to control machines, electrical devices and electrical systems. They consist of a contact and a switch element with a return mechanism. These switches constitute a simple, rapid mechanism for controlling a power circuit.
Push-button switches are used in calculators, telephones, command consoles, remote controls and other mechanical and electronic devices in industry. Push-button switches are commonly used as emergency stop switches for immediate machinery shutdown in critical situations.
Push-button switches are available in different colors in order to facilitate operator control of complicated machinery. They also can be illuminated in order to indicate the status of an electrical process or device.
Push-button switches include various sizes for different mounting hole diameters, in various colors and with or without illumination. Make sure you specify these characteristics when contacting a manufacturer.