Smart cameras
33 companies | 94 products
How to choose this product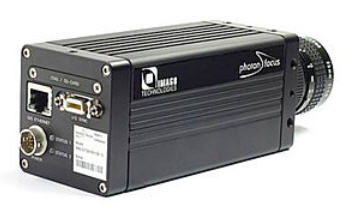 A smart camera is a visualization system which not only records images, but is also capable of extracting specific data from them and automatically making decisions based on them.
Applications
These cameras are used for everything from identification and sorting to process and robot control, including the verification of product labeling. They can also take no-contact measurements and perform biometric control and surveillance tasks.
Technologies
Smart cameras have a lens and sensor adapted to the types of images to be recorded and the process to be controlled. They also contain an electronic system with one or more processors (microcontrollers, DSP, etc.) and image-interpreting memory. The final component is a command system which makes decisions according to preprogrammed algorithms.
How to choose
The first criterion is type of sensor (CMOS or CCD), which will be determined by specific imaging needs: light level, speed, resolution, etc. Image treatment parameters will affect choice of processor (power, clock speed, etc.) and memory. Other factors include the camera's external communication system (GigE, CameraLink, etc.) and necessary computer programs.