The Online Industrial Exhibition
1. Without rubber shaft sealing design, no more oil leakage !​​ 2. High temperature resistance 55℃ !​ No more shut down caused by high temperature!​ 3. Less oil content, ≤2PPM.​ Reduce production line defect 4. 1:1 direct drive​ No gear ...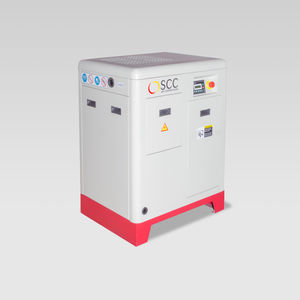 Pressure: 7 bar - 12 bar
Flow: 0.69, 0.42, 0.37 m³/min
Power: 4 kW
Our range of Smart compressors is the customer friendly answer for a simple but efficient supply of compressed air with the highest quality. Easy to install, extremely silent, customer ...
See the other products
Tolpec GmbH (SCC Air Compressors)
compressor for dental applications
P 30 OF2 P-RES CC
Pressure: 9 bar
Flow: 155 l/min
Power: 1.5 kW
... powerful 2-hp two-cylinder compressor unit also ensures an air volume of 155 liters per minute that fully meets the needs of medium to small CAD CAM models. Complete with integrated absorption dryer ...
See the other products
Parise Compressori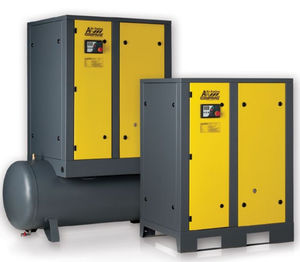 Pressure: 10, 8, 13 bar
Flow: 0.6 m³/min - 2.3 m³/min
Power: 7.5, 15, 11 kW
Comparg A-Series are oil filled screw compressors designed for smooth and economical production of compressed air in industrial plants. They feature a compact, logically laid-out design, ...
See the other products
Comprag
air compressor
MEC S.C. series
Pressure: 420 bar - 486 bar
Flow: 420 m³/h - 486 m³/h
Power: 34 kW - 40 kW
The version S.C. has been projected to be used as compressor for empty hose reel irrigators. Standard features: available hose connections: Ø 2" G/ Ø 2" 1/2 G
See the other products
BATTIONI PAGANI POMPE
air compressor
IAS series
Pressure: 7, 8, 10, 13 bar
Flow: 0.62 m³/min - 35 m³/min
Power: 7.5 ch - 270 ch
Main part of Screw Compressor is Air-end, consisting of a pair of rotors. The male motor is driven by electric motor. Suction of air though Inlet filter and suction control valve. Air ...
See the other products
INDOAIR COMPRESSORS PVT LTD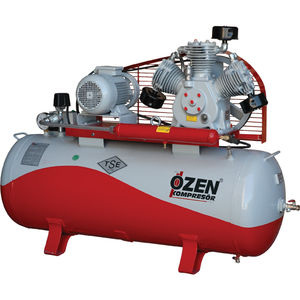 air compressor
TK-CK series
Pressure: 8, 12 bar
Flow: 100 l/min - 2,540 l/min
Power: 1 ch - 20 ch
Ozen piston compressors designed with a wide product range for using many different industrial applications. Compressors produce with mentality that quality is not control of the post production, aware ...
See the other products
Ozen Kompresor
high-pressure compressor
4V4BG-11A-P3
Pressure: 3,000 psi
Flow: 10 ft³/min - 20 ft³/min
Power: 11.19 kW
These oxygen compressors are well suited for the compression of oxygen to 3000 psig, and other clean, dry gases to 5000 psig. The 4V4 high pressure oxygen compressor will fill up to one hundred (100) ...
See the other products
RIX Industries
... APPLICATIONS ventilation of treatment plants ventilation of contaminated water ventilation of aquacultures mixing / whirling of sewage waters ADVANTAGES low-noise operation low investment ...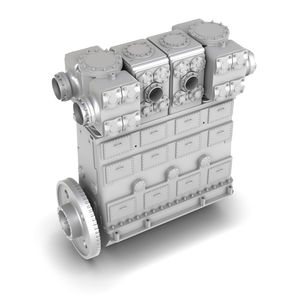 Pressure: 300 psi - 4,350 psi
The Labyrinth Piston Compressors from Burckhardt Compression is highly reliable and available because of its labyrinth sealing system on piston and piston rod gland. This system provides an oil free and contact free compression. ...
See the other products
Burckhardt Compression AG
Flow: 225 l/min - 840 l/min
Power: 2.2 kW - 10 kW
AC Air Compressor To ensure that your Zelup® cleaner is functionning optimally, we offer a large range of compressors. Equipped with the latest technologies, our compressors ...
air compressor
LH20-3-15MI-50
Pressure: 6 bar
Flow: 97, 88 l/min
Power: 1.1 kW
1.5HP SINGLE STAGE BELT TYPE AIR COMPRESSOR WITH 50 LITER TANK 2HP Single Stage Pump, 1.5HP Mono phase Iron Motor. 50 Liter Tank Including: 3m of 3 x 1.5mm2 Power Cord. Drain valve. Safety valve. 1/4" ...
See the other products
Sumake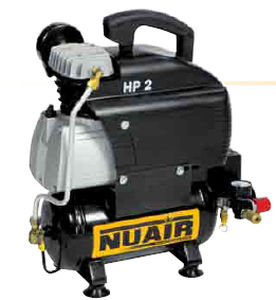 Pressure: 8 bar
Flow: 222 l/min
Power: 1.5 kW
Powerful and compact. The ideal compressor for those who need to have compressed air always available.
See the other products
NU Air compressors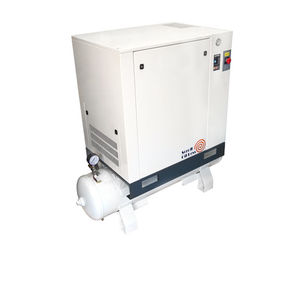 Pressure: 8 bar
Flow: 600, 400 l/min
Power: 5.5, 3.7 kW
Oil-free, low sound intensity,high reliabilityMeets the strictest compressed air purity requirements. Reliable and environmentally friendly Capable of endurance runs Simple maintenance Low vibration and smooth ...
air compressor
AeroSilento
Pressure: 20,000 Pa
Flow: 5 l/min
... compact and virtually noiseless air compressor and vacuum pump – the LAMBDA AeroSilento. There are hundreds of air compressors and vacuum pumps available on the market. ...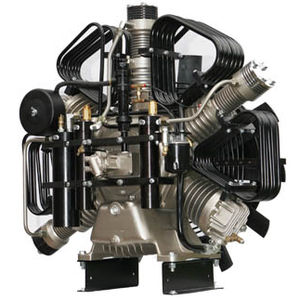 breathing air compressor
G5xx-x series
Pressure: 414, 517 bar
Flow: 665, 680, 510, 496, 821 l/min
Power: 11, 18.5, 15 kW
Five StagesRadial layout for reduced vibration and crank shaft loadingSpin-on Type Oil FilterConnecting rods with needle roller bearingsStainless steel valve assemblies on all stagesLatest technology in valve and ring designRelief Valves ...
Pressure: 20 bar - 100 bar
Flow: 30 m³/h
... in the SOG compressor in 1990 and can be used for suction pressures up to 20 bar. Through the use of special measures, the TUG compressor can also be used for dry gases such as Natural gas, which form ...
See the other products
HAUG Sauer Kompressoren AG
Pressure: 10 bar
Flow: 400 l/min - 590 l/min
Power: 0.35 kW - 3 kW
The air compressors PFT LK 402 IV and PFT LK 604 III are piston compressors with a V-cylinder, suction filter and a big ventilator for an optimized cooling of aggregate and motor. The ...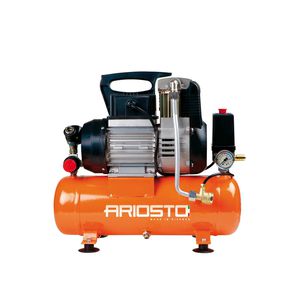 Pressure: 10 bar
Flow: 110 l/min
Power: 0.75 kW
... adaptable compressor. It has a space-saving structure and delivers power-packed performances as compared to other compressors in its category and industry average. The need for easy-to-operate, conveniently ...
See the other products
Gentilin S.R.L.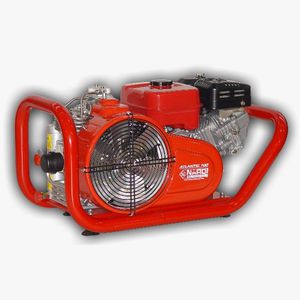 air compressor
ATLANTIC G100
Pressure: 330 bar
... s the most compact of the line Breathing Air, easy to transport to its low weight, allows refill even in hard to reach places, both the model Atlantic P Electric is the model with AtlanticG gasoline engine. Air ...
See the other products
NARDI COMPRESSORI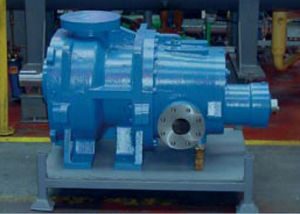 ... developed the world's first oil injected controlled capacity compressors in 1961. We now provide screw compressors to the refrigeration, oil, gas and petrochemical industries world-wide. Our compressor ...
See the other products
Howden BC Compressors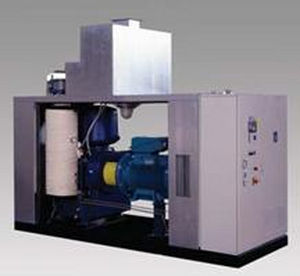 Pressure: 850 mbar
Flow: 10 m³/min - 240 m³/min
Power: 315 kW
for neutral gases or non-flammable gases Features: Direct drive Volume flow: 120 to 15000 m3/h Overpressure: to 3,5 bar Underpressure: to 850 mbar Motor power: to 900 kW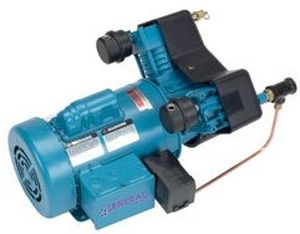 Pressure: 20 psi - 100 psi
... mounted air compressors are fully automatic, and virtually maintenance free. OL Series riser mounted compressors are designed to be easily installed either vertically or horizontally ...
See the other products
General Air Products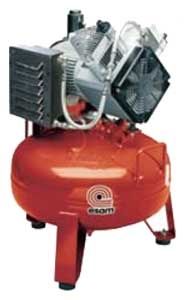 ESAM 'S Oil Free compressors complete with drying and filtration system produce high quality, pure, dry compressed air.
air compressor
GALILEO-PM
Pressure: 10 bar
Flow: 0.4 m³/min - 30 m³/min
VARIABLE SPEED WITH PERMANENT MAGNETS MOTOR from 9 to 180 kW F.A.D. from 0,4 to 30,0 m3/min Pressures from 7,5 to 10 bar
See the other products
Power System