The Online Industrial Exhibition
Flow rate: 12 m³/min - 15 m³/min
Nominal power: 3 ch
... etc are the best choice here to improve manufacturing procedure, lower cost of labor, increase productivity. The conveyors, blowers, spiral conveyors, automatic vacuum loader, centralized system, material inversion feeding, ...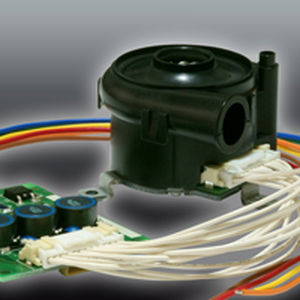 Flow rate: 10 l/min - 100 l/min
Operating pressure: 0 Pa - 4,500 Pa
Nominal power: 0 W - 29 W
... Scope This specification applies to Blower Kit:TF037C-2100-P (hereinafter referred to as "the PRODUCT"), a product of NIDEC COPAL ELECTRONICS CORP. (hereinafter referred to as "NCEL"). Contents of the kit are Micro Blower:TF037C-2100-F, ...
See the other products
Nidec Copal Electronics
Flow rate: 0 m³/h - 8,000 m³/h
Operating pressure: 0 Pa - 3,800 Pa
Application Range: » Extraction of individual and multiple workstations in industrial and skilled trade applications » In combination with filter units » For the extraction mode without filtration » For connection to extraction hoods ESTAPLUS Your ...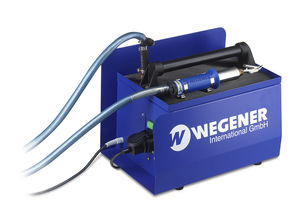 Flow rate: 60 l/min
Operating pressure: 0.15 bar
Nominal power: 64 W
- Air Blower for 1 Hot Air Welding Torch - approx. 60 l/min. - rated pressure 0,15 bar - power consumption 64 W - 230 V 50/60 Hz - low noise level <49 db(A) - power socket for 1 welding torch - integrated carrier ...
See the other products
Wegener International GmbH
... floor care we have developed a water proofed sealing between blower and motor parts. Blowers could be also antistatic and anticorrosion protected and are available in one-, two- or three-stage ...
See the other products
DOMEL D.O.O.
hot air blower
CRT-HAB-HDUTY
Nominal power: 400 W
... premium quality Hot Air Blower-Heavy Duty CRT-HAB-HDUTY is ruggedly constructed with glass fibre reinforced Nylon 66 body and satin chrome nozzle, guard and end baffle. Ceramic heating element ensures long operational ...
... thermostat -18°C to 38°C (0°F to 100°F) high temperature safety protection fan on/auto switch to prolong motor life terminal strip provides quick installation and accepts both stranded and solid wire optional ...
... integrated fan system to increase ionization distance and supply enough air flow. The variable fan speed adjusts the air flow to suit specific applications. Superior performance and efficient ionization ...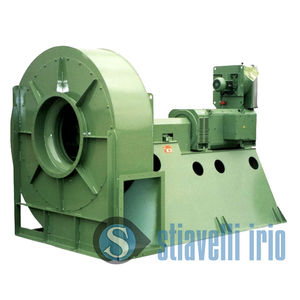 high-pressure blower
YHP…/N Series
Flow rate: 560 m³/h - 242,200 m³/h
... cooling fan is installed Belt Drive or N8: Maximum fluid temperature allowed is 90°C or 350°C if a cooling fan is installed In case of higher temperatures, some modifications to the fan ...
air blower
Tornado-Airblower
Nominal power: 1.75 kW
... Tornado-Airblower is an automatic, powerful blowing off machine working in a closed circulating air system. With this machine the circulating air quality on the work place will be improved. The Tornado-Airblower can ...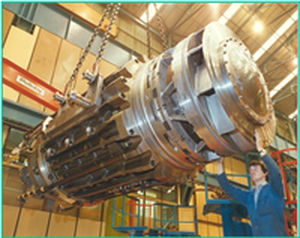 ... developed a number of submerged blower designs for High Temperature Gas Reactors with helium gas as the primary heat transfer medium. We also developed a non-nuclear niche market principally in the UK and Far East for ...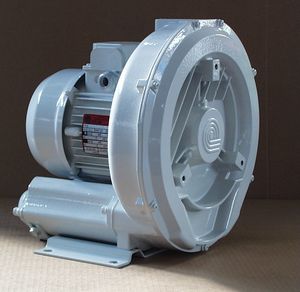 When the impeller rotates, the air between the blades is radially and circumferentially accelerated and forced into the side channel where it is compressed and forced backwards towards the impeller blades where it is again radially and ...
Flow rate: 135 ft³/min
... efficient, high output operation, these blowers feature our exclusive front and rear shaft seals and corrosion resistant motor housings for long life. Compact and easily installed on any flat surface, Rule® in-line blowers ...
Flow rate: 0 m³/h - 425 m³/h
Wide ranges of AC blowers, DC blowers, centrifugal blowers, sirocco fan blowers and others are available at Telco Motion. The maximum air flow of our ...
Flow rate: 0 m³/h - 20,388 m³/h
JZHC blower skid packages help you operate cleaner and more economically, with minimized installation costs and start-up time. Our blower systems maximize waste gas collection by pulling waste gas from ...
Side Channel Blowers are designed for applications when the highest specification of Secomak Gas Booster is unable to raise the pressure of gas to meet high requirements. The Side Channel Blower provides ...
... installation. Weather housing is furnished. Motor has thermal overload protection. Specify: 115 V single phase. 230 V single phase, or 230/460 V triple phase (Consult factory for transitions).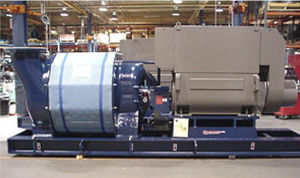 ... Centrifugal Blowers are the culmination of years of research and experimentation. Our Spencer engineers used their engineering edge to create these blowers. These blowers save energy ...
See the other products
Spencer Turbine Company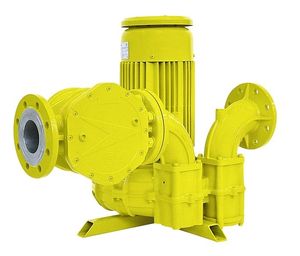 natural gas blower
94/9/EC
Generalities and construction features in conformity with the 94/9/EC Directive (ATEX) The MAPRO® side channel blowers to be used for extraction or compression of combustible gases, such as biological or natural gas, have ...
See the other products
MAPRO International S.p.A.
Flow rate: 345 m³/h
Operating pressure: 220 mbar
The Rubin series side-channel compressors are widely used in applications in which huge work components are needed to be clamped with a large amount of leakage air. The operation is conducted through a maximum delivery ...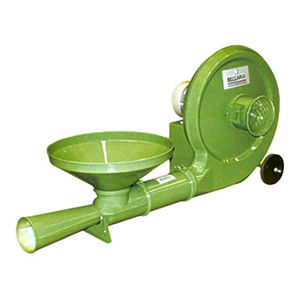 Nominal power: 1.5 kW - 7.5 kW
... applied on a "Venturi" pipe, the "LK" blowers are powered by an eletrical motor flanged to the fan and controlled by an automatic switch. Available in several models, the "LK" blowers ...
Flow rate: 205 ft³/min - 800 ft³/min
Operating pressure: 0.5 psi - 7.4 psi
A Hoffman original. Hoffman established in 1905, offers the brand that others measure themselves against, with over 100 years of experience. This all cast centrifugal, is built with the highest quality materials and workmanship, while ...
See the other products
Hoffman & Lamson
Flow rate: 0 m³/h - 2,000 m³/h
Operating pressure: 0 Pa - 32,000 Pa
... both direct- and belt-drive options. They can be used in ATEX zone 1. They can be delivered as a single blower or one complete skid-mounted blower station featuring piping, assembly ...
Flow rate: 400 m³/h
Operating pressure: 470 Pa
Rated voltage UN 12 V Volumetric flow V 400 m3·h-1 Pressure difference Δp 470 Pa Speed stage II 3510 ... 4200 min-1 Direction of rotation R Operating mode S1 Degree of protection IP13 Weight approx. 1,13 kg Hallsensor No