The Online Industrial Exhibition
Flow rate: 0 m³/h - 600 m³/h
Operating pressure: 0 Pa - 65,000 Pa
Nominal power: 0 kW - 4.6 kW
Blowers are suitable for all those applications requiring a level pressure higher than that which can be reached using a centrifugal fan. The rotating parts... SEKO is glad present the new series of side channel blowers.. These ...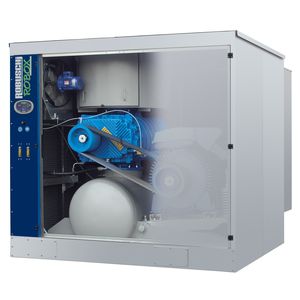 air blower
ROBOX evolution
Flow rate: 0 m³/h - 10,500 m³/h
Operating pressure: 0 Pa - 100,000 Pa
Nominal power: 11 kW - 400 kW
... important advantages of this product. ROBOX is an integrated compressor unit that was designed for conveying gas at very low pressures, based on the RBS lobe positive displacement rotary lobe blower, ...
See the other products
Gardner Denver srl - Divisione Robuschi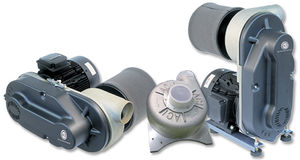 Flow rate: 0 m³/h - 2,040 m³/h
Operating pressure: 250 mbar
Nominal power: 5.5 kW - 18.5 kW
A belt-driven, compact blower incorporating backward curved turbine bladed impellers. Powerful and quiet, ACI's EP10A compact blowers are available with motors up to 18.5kW in standard metric or NEMA ...
ionizing air blower
212v2
Nominal power: 12 W
The Meech 212v2 Series of Ionising Air Blower, manufactured by Meech Static Eliminators, is specifically designed as a compact unit with a range of industrial products. This device can provide high work station coverage ...
See the other products
Meech International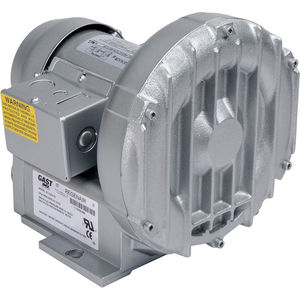 Flow rate: 39, 46 m³/h
Operating pressure: 52, 71 mbar
Nominal power: 0.09 kW
... R1 Series can be mounted in any plane, which provides flexibility when mounting or integrating the blower into an OEM system. In addition, these blowers have very few moving parts and no wearing components, ...
See the other products
GAST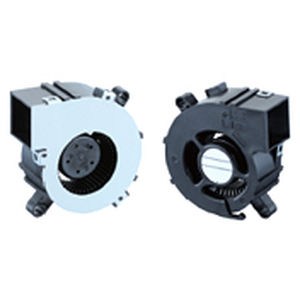 Flow rate: 0 m³/h - 1 m³/h
Operating pressure: 50 Pa - 385 Pa
Blowers rotate fans to cool the inside of office automation (OA) equipment by directing heat outside. These motors are used for such applications as the OA equipment in which a stronger airflow is required for cooling ...
See the other products
Minebea
Flow rate: 0 m³/h - 850 m³/h
Operating pressure: 0 mbar - 257 mbar
Nominal power: 2.2 kW - 5.6 kW
Republic's smallest centrifugal blower, the RB500 is robust and hard-working. With capacities up to 500 cfm, this blower can reach up to 103 inches of water for pressure and 80 inches of water for vacuum, ...
See the other products
Republic Manufacturing
Radial ventilator, quiet, with thermostatic switch, 45 db(A) Self-cooling AC motor Connection DN 75 Voltage 230 V, Frequency 50/60 VDMA 24169/T1-compliant machine directive/ EMV / CE
See the other products
Dueperthal Sicherheitstechnik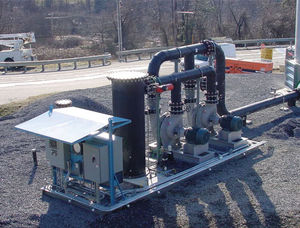 Flow rate: 0 m³/h - 20,388 m³/h
JZHC blower skid packages help you operate cleaner and more economically, with minimized installation costs and start-up time. Our blower systems maximize waste gas collection by pulling waste gas from ...
Flow rate: 1,500 m³/h
Nominal power: 0.33 ch
The Duravent is a high performance axial blower with integrated 25' vinyl ducting and case. Can be easily configured to ventilate or extract air. Perfect for confined spaces where air movement is critical. Available in ...
ionizing air blower
1300R
Flow rate: 2 m³/min - 4 m³/min
... inspection process. Faster static elimination is achieved because of a good DC system with highly efficient Ion diffusion and fan performance. To maintain the performance, automatically controlling Ion balance function ...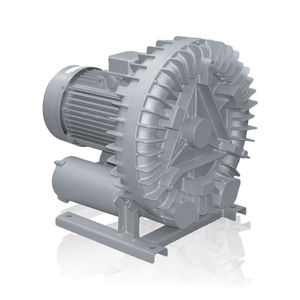 Flow rate: 40 m³/h - 2,640 m³/h
Nominal power: 0.2 kW - 20 kW
... aluminium alloy. The basic models are coaxially coupled to an induction three-phase or single-phase two-pole motor. 60 Hz blowers-exhaust fans are also available. The exhaust-blower fans, ...
air blower
SD 21 B, SD 38 B, SD 18 BL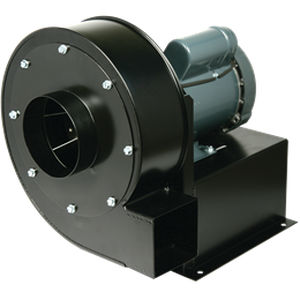 Flow rate: 200 ft³/min - 2,500 ft³/min
Model FPB is a pressure blower that uses a radial aluminum blade wheel providing efficient operation and spark resistant construction. Housing design is fully rotatable and constructed of steel with a baked polyester ...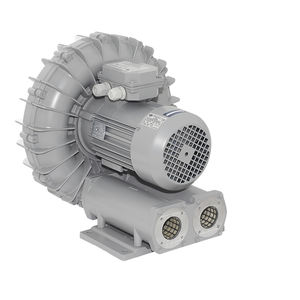 side-channel blower
SC-F series
Flow rate: 164, 270, 510, 1,000 m³/h
Operating pressure: 22,000, 30,000, 42,000, 38,000, 28,000 Pa
Nominal power: 1,500 W - 15,000,000 W
... independent cooling system (only FC version). The fan voltage of 230/400V 100Hz or 400V 100Hz (depending on the motor power). Use of a motor with independent cooling system ensures wide-range control of fan ...
See the other products
Ventur
Flow rate: 5 m³/min - 95 m³/min
Nominal power: 0 kW - 1.1 kW
Air suction and ventilation in closed rooms (toilets, kitchen, engine room and other compartiments). Direction to specify on order: LD (left direction) RD (right direction).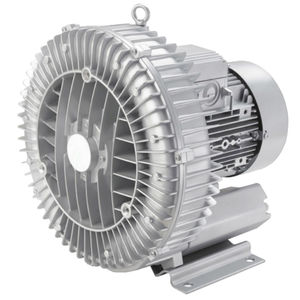 air blower
ESC-101 series
Nominal power: 0.28, 0.25 kW
The performance curves are tested under atmospheric pressure and air temperature at 15°C. The tolerance is ±10%.
See the other products
Eurovacuum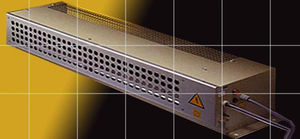 ionizing air blower
VAG 800
ANTISTATIC FANS VAG 800 TYPE It is suitable to clean and neutralize electrostatic changes with a longer radius.
air blower
U51DL-012KK-5 / U51DL-024KK-5
Flow rate: 410, 460 l/min
Operating pressure: 5,200, 4,200 Pa
Micronel AG has expanded the U51 blower series with the "U51DL-Integrated." It is 8mm larger than a golf ball and its miniature blower (θ50mm) reaches static pressures exceeding 4,800Pa, and free blows ...
See the other products
Micronel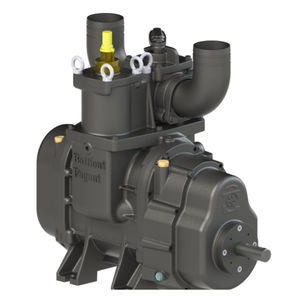 air blower
AIDA 16-19-21-26000
Flow rate: 960 m³/h - 1,560 m³/h
Operating pressure: 2 bar
Nominal power: 21 kW - 39 kW
... and between each rotor and the blower housing. Since the tolerances are very tight it is an absolute requirement to prevent the intrusion of an external solid element into the pumping chamber. Therefore ...
See the other products
BATTIONI PAGANI POMPE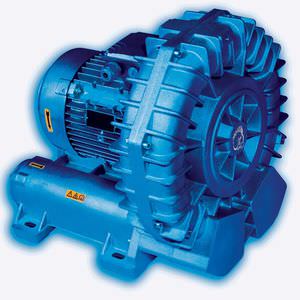 INDUSTRIAL SIDE CHANNEL BLOWERS FOR GAS AND AIR BOOSTING APPLICATIONS: Biogas boosting (in waste water plants, landfill and anaerobic digestion processes) Gas and air boosting for boilers and burners Waste water treatment ...
Flow rate: 0 m³/h - 109 m³/h
Nominal power: 0.5 ch
Atlantic Blowers' AB-101 Single Phase/Single Stage Regenerative Blower can be used for various pressure or vacuum applications. The AB-101 produces a ...
See the other products
Atlantic Blowers, LLC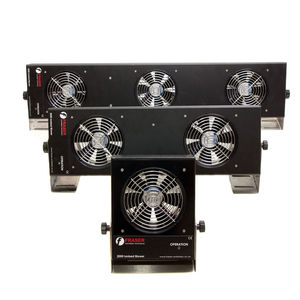 ionizing air blower
2052 / 2053 / 2054
Flow rate: 0 m³/s - 0 m³/s
High specification multifan Ionised Air Blowers with integrated power unit and controls. High performance ionisation to meet the demanding requirements in the electronics, medical, pharmaceutical and RFID industries. High ...
See the other products
Fraser Anti-Static Techniques
Flow rate: 4 m³/min - 4 m³/min
AC/DC 150 CFM (4.2 m3/min) Flangemount 3" Blowers Model No.: 34739 Series Tough Reinforced Plastic Housing Mount to any surface Slip-On Inlet and Outlet Ducting Connection Efficient High Volume Air Flow Low Current Draw Corrosion-Resistant ...
See the other products
Jabsco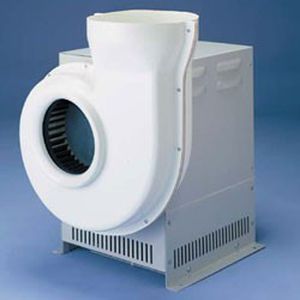 Flow rate: 1,000 ft³/min - 3,000 ft³/min
Nominal power: 0.17 ch - 3 ch
Labconco Fiberglass Blowers are ideal for fume hood exhaust systems in moderate to highly corrosive conditions. The molded fiberglass reinforced polyester housing provides superior corrosion resistance. Fiberglass Blowers ...