The Online Industrial Exhibition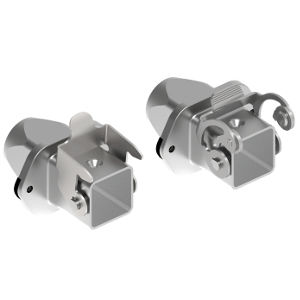 connector enclosure
MKA IVG20 series
... requirements allowing to choose between the standard lever with rolls, perfect for frequent disconnection, and the galvanized or stainless steel rigid lever, ideal for high mechanical load. Use EMC ...
wall-mount enclosure
D93SA series
Width: 306 mm - 806 mm
Height: 406 mm - 1,206 mm
Depth: 200, 300, 250 mm
... porthole and 1,5 mm stainless-steel internal door. Earthing: M6 pins to be welded on structure and door. Finish: Fine scotch brite medium satin, 240 grit. Material: 1,5 mm thick AISI 304 stainless-steel. In ...
See the other products
Zanardo SpA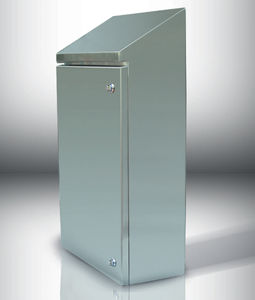 wall-mount box
CHD Series
Width: 250, 380, 450, 600, 800 mm
Height: 300 mm - 1,200 mm
Depth: 210, 250, 300 mm
MPGAMMA has designed and manufactured the new box line at increased hygiene completely made of stainless steel AISI 304L and fully sealed. This product was studied in particular to meet ...
See the other products
MPGAMMA srl
... and corrosion-proof stainless steel housing with an integrated sensor or sensors and one of the sensor electronic systems described for the SB.. sensor casings. The compact stainless ...
19" rack enclosure
CE 3 260
Depth: 260 mm
19" plug-in chassis CE 3 ... CE 3 260 surface front panel and handles are natural colour anodised side panels, cover panels and rear panels transparent passivated
See the other products
Fischer Elektronik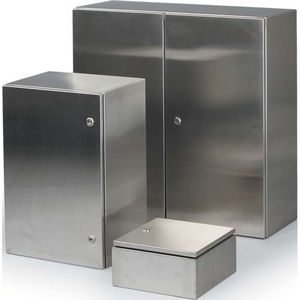 wall-mount box
VA box series
Width: 150 mm - 400 mm
Height: 150 mm - 800 mm
Depth: 80, 120 mm
Visually appealing and proven stainless steel housing for mechanical engineering, electrical engineering and wherever quality and robustness play an important role. Your advantages: We ...
See the other products
Hugro Armaturen GmbH
handheld enclosure
IP66/67, IK10, Nema 1,2,3r,4x,12 | FRESH series
Width: 300 mm - 1,000 mm
Height: 500 mm - 1,400 mm
... film of the enclosure protects it from scratches and abrasions during handling. The manufacture monobloc ensures optimal sealing and resistance. The complete set is closed to make it a bacteria free enclosure. ...
See the other products
Delvalle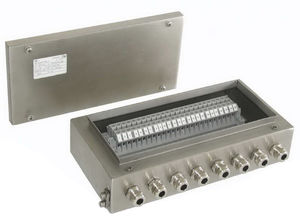 wall-mount enclosure
IG series
Width: 100 mm - 400 mm
Height: 100 mm - 600 mm
Depth: 161, 121, 81, 61 mm
Universal industrial enclosures for hygienic areas No gaps between lid/base Optional individual sizes and versions from 25 off Ingress protection up to IP 69K (on request)
See the other products
ROSE Systemtechnik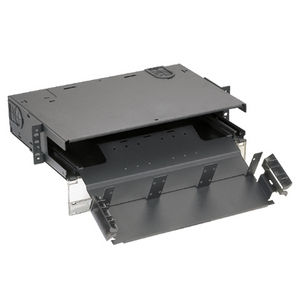 Width: 433 mm
Height: 88 mm
Depth: 292 mm
Holds up to six FAP or FMP adapter panels. Slide-out drawer provides front access to fibers. Dimensions: 3.45"H x 17.16"W x 11.80"D (87.6mm x 433.3mm x 292.1mm)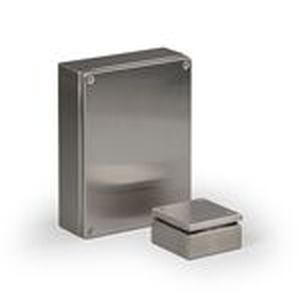 wall-mount enclosure
Cubo F
Ensto Cubo F terminal enclosures with plain sides, stainless steel The Ensto Cubo F series includes stainless steel terminal enclosures ...
wall-mount enclosure
6 U | NT Box
Width: 570 mm
Height: 350 mm
Depth: 400 mm
High-grade steel housing (light grey RAL 7035) complete with basic equipment. Optimum accessibility for fast installation: once the door is open, the side panels can be drawn forward easily ...
See the other products
SCHÄFER IT-Systems
rectangular enclosure
IP66, IK08 - IK10 | S3X
Monobloc stainless steel enclosure, made from a one-piece metal sheet, folded and welded on the corners. Material: Stainless steel ...
See the other products
HIMEL
DIN rail enclosure
104T-BOX
Width: 16 in
Height: 8 in
Depth: 2 in
... benefit from the protection of a steel enclosure and the compact size of the PC/104 bus. This small, low profile enclosure measures just 5 5/16" x 8" x 2". A dual 16-bit PC/104 backplane ...
compact enclosure
ADLMES-8200-LP
Width: 7 in
Height: 3 in
Depth: 7 in
The ADLMES-8200 is an innovation within embedded enclosure design. Its highly configurable modularity makes it possible to expand or reduce a system without replacing the entire enclosure. Side modules ...
See the other products
ADL Embedded Solutions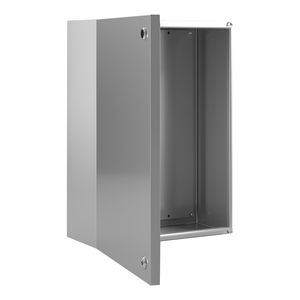 Width: 200 mm - 1,200 mm
Height: 300 mm - 1,200 mm
Depth: 155 mm - 400 mm
... details Locking system: 5 mm (0.19") chromed Zamak lock with double bit insert Components on request: Stainless steel internal mounting plate, Stainless steel locks Customisation ...
See the other products
Irinox S.p.A.
control enclosure
TNAP series
Ex-tech solution delivers a variety of turn-key solutions with enclosures made in Acid Resistant AISI 316L Stainless Steel complete with purge control apparatus, testing and certification. The ...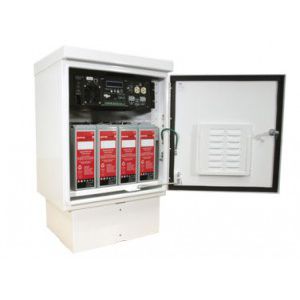 compact enclosure
TE27-2218
... versatile in space constrained mobile broadband applications Alpha's TE27-2218 enclosure is a cost-effective and versatile enclosure ideal for space constrained locations. The enclosure ...
See the other products
Alpha Technologies GmbH
wall-mount enclosure
ROHS, CE, IP66, TUV, IK 10 | STXI
Width: 200 mm - 800 mm
Height: 200 mm - 1,400 mm
Depth: 150, 200, 250, 300, 400 mm
... Description: Material: AISI 304L sheet steel(AISI 316L on request) Protection degree: IP66 Impact resistance: IK10 Enclosure & door: sheet steel 1.2mm till size STX6-820, then ...
See the other products
ZHEJIANG TIANQI ELECTRIC CO.,LTD
... requirement. BOROHARDCAN® Ceramic canister CFK canister PEEK canister Plastic canister Standard stainless steel canister Double wall stainless steel canister Titanium ...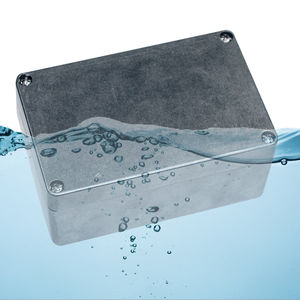 wall-mount enclosure
68 series
Serie 68 IP 68 HEAVY DUTY ENCLOSURE Range of 10 sizes where high resistance and protection is required, also ideal for EMI/RFI shielded applications (removing the gasket).
compact enclosure
IP 68 | 1.5 bar
Enclosure made of stainless steel quality X 6 CrNiMoNb 17-12-2 (1.4571) The cover (alternativ polycarbonate transparent or stainless steel) is fixed ...
wall-mount enclosure
1414N4PH SS series
Application * Designed for use as instrument enclosures, electric, hydraulic or pneumatic control housings, electrical junction boxes or terminal wiring enclosures. * Provides protection ...
See the other products
Hammond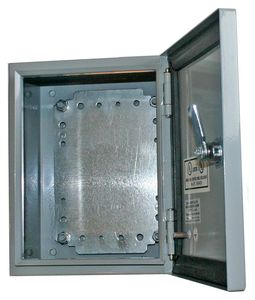 wall-mount enclosure
SNB series
Width: 6 in - 24 in
Height: 8 in - 25 in
Depth: 6 in - 10 in
Continuous seam welded 16 ga. steel or stainless steel construction Hinged cover clamps to the base with keyed quarter turn latch for a watertight seal External mounting ...
See the other products
BUD INDUSTRIES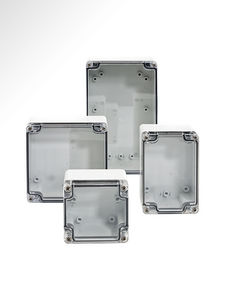 surface mounted enclosure
IP65 | MBM(K) series
Width: 50 mm - 230 mm
Height: 35 mm - 150 mm
MBM-Enclosures offer excellent properties for packaging electronic and electrical components as well as complete control systems. Thanks to the high UV-resistance of the material, these enclosures ...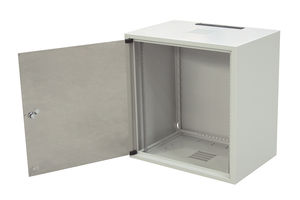 wall-mount enclosure
max. 40 kg | SJ2 series
Width: 600 mm
Height: 871, 737, 604, 515, 337 mm
Depth: 600, 400 mm
... design includes a metal body featuring a safety door in glass. The rear panel is removable. Two 19" mounting angles, which can be adjusted with ease, are included in the standard cabinet. Earthing cables are included ...
See the other products
ZPAS Gorup