needle bearing
15 - 235 mm | McGill CAGEROL®
Inside diameter: 15, 235 mm
McGill CAGEROL® machined race needle bearings are manufactured from bearing quality steel material with contoured rollers that helps to minimize end stress and allows greater misalignment. The rollers are separated by a steel retainer ...

needle bearing
McGill GUIDEROL®
The McGill GUIDEROL® needle bearings, manufactured by Emerson Industrial, are specially machined for applications that involve oscillations. These are made from quality steel bearings equipped with roller and race design, giving its ...

needle roller bearing
NK, NKS series
See the other products
San Yun Industrial

needle roller bearing
RNA series
See the other products
San Yun Industrial

Inside diameter: 3 mm - 30 mm
Outside diameter: 4.5 mm - 47 mm
Bearings Journal Ball Linear Needle Roller Thrust Spherical Oil-Less

needle bearing
MS21438, MS21349 series
Inside diameter: 50.8, 4.83 mm
Outside diameter: 98.43, 19.05 mm
Width: 7.92, 76.2 mm
The MS21438 and MS21349 series are ranges of type ATF and ATL aeronautical needle roller bearing from RBC Bearings. They are comprised of an inner ring, needle rollers, retaining washers, and seal or thrust washers. They also have thick ...
See the other products
RBC Bearings

needle bearing
MS24456, MS24466 series
Inside diameter: 31.75, 4.83 mm
Outside diameter: 19.05, 69.85 mm
Width: 63.5, 7.92 mm
The MS24456 and MS24466 series are manufactured by RBC Bearings, and are aeronautical needle roller bearing, which has end washers that are fastened to the inner ring. The NBF type has only one row of rollers and the NBL type has two ...
See the other products
RBC Bearings

Needle bearings are a standard element of a rotational motion system. Needle bearings are used in applications where high load capacity, high precision and small overall dimensions are required. Nadella offers a big range of needle bearings. ...
See the other products
Nadella

Radial needle roller and cage assemblies have a steel cage that provides both inward and outward retention for the needle rollers. The designs provide maximum cage strength consistent with the inherent high load- ratings of needle roller ...
See the other products
Nadella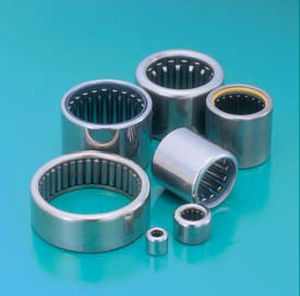 Outside diameter: 1.12, 2.56 mm
Width: 1.25, 0.75 mm
Needle roller bearings are essentially cylindrical roller bearings except that their cylindrical rollers have a length 3 to 10 times their diameter (versus less a length less than 3 times their diameter). Therefore, the ratio of the ...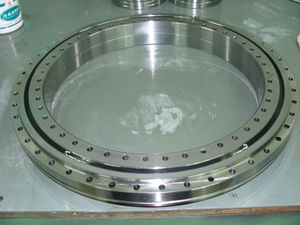 Inside diameter: 460, 100 mm
Outside diameter: 600, 185 mm
The HYZF series is manufactured by Lycz Bearing, and is a super-precision angular-contact ball bearing for heavy loads which has a low-friction and high accuracy for very high speeds. It also has a high axial and radial loads for high ...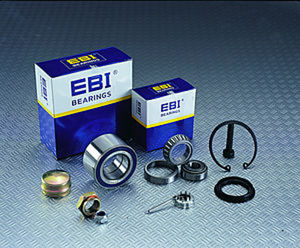 automobile wheel bearing kit
The Automotive Wheel Bearing Kit is developed by EBI Bearings. It comes with high quality performance suitable for most car models. The unit is supplied with auality approvals, low cost, and full solutions for maintenance. In addition, ...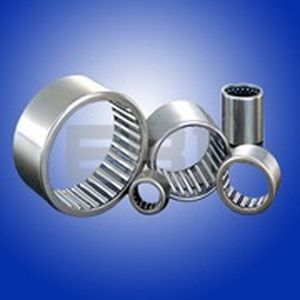 Inside diameter: 4, 24 mm
Outside diameter: 8, 30 mm
The Needle Roller Bearing, manufactured by EBI Bearings, is specifically designed with an accuracy tolerance from ISO P0-P4. It can generate in a minimal noise of z1--z4 at accelerated velocity value and zv1--zv4 at velocity value. This ...

The needle roller bearing from JESA is used in a cam machine. This device is consist of point loads is designed with highly compact and used on an 5 mm diameter shaft. It provides the requirements of the applications and ensures the ...

roller bearing
TTxx series
Thrust taper bearing TTC Thrust taper bearing TTHD Thrust taper bearing TTSP


needle bearing
NRL series
Inside diameter: 70, 20 mm
Outside diameter: 78, 26 mm
Fersa markets what are usually known as Needle Crowns. They are made up of a self-rolling element with minimal radial thickness and a higher capacity for load and rigidity. They are used when the axis and the housing of the application ...
See the other products
A&S Fersa

automobile wheel bearing kit
F-Two series
Lubricated for life Arranged sealing Defined and preset clearance Integrated wheel flanges Possibility to integrate ABS sensor Easy assembly Lower human interference during assembly Lower number of components for the customer
See the other products
A&S Fersa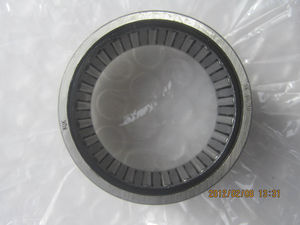 Inside diameter: 80, 20 mm
Outside diameter: 90, 26 mm
WQK needle bearing 1.WQK needle bearing 2.needle bearing manufacturer 3.good quality fair price 4.OEM service Needle roller bearing : NA,NKI,RNA,HK series New items Old items NTN FAG SKF Code(FwxDxC) Weight HK2010 27941/20 ...
See the other products
WQK Bearing Manufacture Co., Ltd

Inside diameter: 20 mm
Outside diameter: 105 mm
WQK NEW needle roller bearing NK50/26 1: long life ,high precision 2:strength factory 3:best service 4:samples aviliable We can supply the bearings with best price and best quality have any needs or questions for the ...
See the other products
WQK Bearing Manufacture Co., Ltd