The Online Industrial Exhibition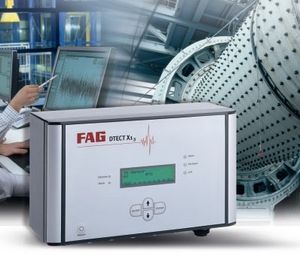 condition for machines monitoring system
DTECT X1 s
The FAG DTECT X1 s is a flexible and versatile system that monitors rotating parts and components in the machine and plant industry. The system is easy to assemble and very dependable in the early detection of possible damage and helps ...
See the other products
Schaeffler Technologies AG & Co. KG

condition monitoring system
WiPro s
The Schaeffler FAG WiPro s is a monitoring device capable of ensuring its users avoid any problems in situations such as onshore and offshore wind farms. Its sleek and compact design is space-saving yet contributes huge information from ...
See the other products
Schaeffler Technologies AG & Co. KG

condition for machines monitoring system
ProCheck
The FAG ProCheck, an online monitoring system, is used to record data, temperature and other progression parameters and then successively carries out its result. It is purposed to prevent probable downtime cause and to maintain quality ...
See the other products
Schaeffler Technologies AG & Co. KG

Spirax Sarco offers level control systems that provide safe and accurate boiler water level monitoring to provide a safe working environment and reduction of accident risk. The system is composed of a controller, sensor, and a pump or ...

wireless monitoring device
STAPS
The STAPS Wireless steam trap monitor from Spirax Sarco has been designed for easy, non-intrusive installation with accurate wireless monitoring and reporting to help improve your steam system performance. - STAPS Wireless provides ...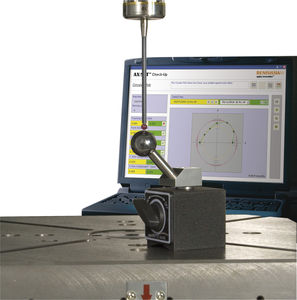 condition for machines monitoring system
AxiSet™
Renishaw's AxiSet™ Check-Up is a reliable, easy and advanced system that offers fast, automated performance checks and mistake identification for multi-axis machine tools. It is compatible with the generally-employed formats of multitasking ...
See the other products
RENISHAW

condition for machines monitoring system
SPRINT™
SPRINT Machine Health Check application is suitable for users and builders of machine tools with the need for designing long-lasting machining systems on 3-axis and 5-axis table/table milling centres. The application features SPRINT ...
See the other products
RENISHAW

The range of REE interpolators increases the resolution of the digital quadrature output signal by a factor of more than 20. Three models of REE, originally designed for use with Renishaw's range of tape scale encoders, have been validated ...
See the other products
RENISHAW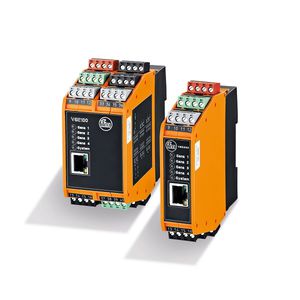 vibrating monitoring system
VSE150, VSE002, VSE100
IFM's diagnostic electronics, apart from protecting machines from permanent overload, keeps track of all the relevant data with true time stamp and can sense unbalance and damage to bearings of rolling element. The programmable switching ...

coordinate measuring machines (CMM) optical sensor
ViSCAN
ViScan, integrated by RDS, allows measurements in all directions. It is characterized as being the indication of flexibility in every possible aspect, and made for either very small or 2-dimensional geometries, and/or soft materials like ...

CAN bus monitoring system
CMC III
The actual Control Unit or Compact is a vital device regarding the actual CMC III tracking device. As much as 32/4 exterior receptors/CAN-Bus link devices could be attached to the primary receptors. Typically the devices could be attached ...

gas monitoring system
Set CEM CERT
Set CEM CERT is a standardized and certified continuous emission monitoring system, which is suitable for use in plants which need to comply with European legislation (13. BImSchV, 17. BImSchV, 27. BImSchV, 30. BImSchV, TA-Luft, 2001/80/EC, ...

gas monitoring system
Set CEM 1
On the one hand driven by regulations regarding emission monitoring from the legislative and on the other hand demanded by plant operators who gain out of the analyses information regarding the process efficiency, for example in boiler ...

measurement monitoring system
Gasmet CEMS
The Gasmet CEMS FTIR measuring system is designed for continuous emission monitoring measurements (CEM). Typical Fourier Transform Infrared (FTIR) spectroscopic based application is H2O, CO2, CO, N2O, NO, NO2, SO2, HCl, HF, NH3, CH4, ...

electromagnetic field monitoring device
R&S®TS9980
The test system of the R&S TS9980 is designed to automatically measure the electromagnetic susceptibility or EMS of TV and sound broadcast receivers DVB/DAB and satellite receivers that conform to the CISPR20 and EN 55020 standards. The ...

electromagnetic field monitoring device
R&S®EMF
The R&S®EMF monitor is a reliable and accurate device that is used for detecting electromagnetic emissions in the frequency range of 9KHz to 3GHz. As specified by a number of EMF standards, it detects the electromagnetic emission in a ...

particle monitoring device
OPCom
Monitoring oil purity online makes it possible to detect changes in the particle concentration immediately and take suitable action. The OPCom II is designed to detect these changes and monitor contamination in hydraulic fluids and lubricants.

Sunnex RLM-LED is a magnifying light with superior light intensity for detailed inspection. The magnification is 5 diopter (2,25X) and the light source is a 14W LED ring light with minimal heat emission. The rugged and stable arm has ...

LED light magnifier
SLM series
SLM-series is a magnifying luminaire with LED lamps fitted in a circular pattern around the magnifying lens. LED enables a long service life and low temperature impact on inspected subjects. Suitable for light industry. Typical applications ...

pressure monitoring device
RSM series
The Series RSM or Room Status Monitor by DWYER is designed and develop to monitor low pressure in protected environments like hospital isolation rooms. It is durable and highly efficient in monitoring and alarming during critical low ...

rack-mount optical sensor
CHRocodile MPS 96
The optical multi point sensor MPS 96 from Precitec Optronik offers 96 channels for measuring wall thickness of transparent objects. Due to the contact-free measuring technology, the MPS 96 is advantageous over tactile measuring probes, ...

integration optical sensor
CHRocodile cls
The CHRocodile CLS, chromatic confocal line scan sensor, offers an incredibly fast 3D measurement of 384,000 points per second with nanometric scale resolution. Thanks to its robust and highly integrated design, CHRocodile CLS is perfectly ...

non-contact optical sensor
CHRocodile MPS
The CHRocodile MPS optical multi-point sensor offers up to 24 simultaneous distance and thickness measurements. Thanks to its 24 independent channels, CHRocodile MPS is used to use different probes (single point or multipoint) in the ...

monitoring control system
SL 42 Srteuergerät
Important characteristics: user-friendly handling clearly organised control panel with keyboard and text indication recipe memory A restart program simplifies the automatic filling of the mixer after a change of ...

monitoring control system
MCm-G Steuergerät für Gravimetrische Dosiersysteme
The MCm-G Touch control unit is an easy-to-use control unit, specially designed for our gravimetric dosing systems. After entering the weighing container size and the recipe, the dosing process runs from the first cycle independently, ...

3G remote system
LogBox Connect 3G
The LogBox 3G is an IoT device with integrated data logger and 3G / 2G connectivity that allows remote telemetry or mobile monitoring solution. Data can be accessed remotely and centrally through a SCADA application or NXperience software. ...

Diameter: 1 mm - 1.9 mm
Cable length: 100 mm - 230 mm
Even in miniature devices from outer diameter of only 1mm, the image quality of KARL STORZ NDTec borescopes is unmatched. Brilliant colors, brightly illuminated inspection sites, and sharp images set our telescopes apart. Special Features: > ...
See the other products
KARL STORZ NDTec GmbH

Diameter: 2.8 mm - 8 mm
Cable length: 50 mm - 690 mm
Special Features: > Pressure resistant up to +5 bar > Maximum stability under load thanks to double-wall sheath > Metal protective layers to protect the optical System > Resistant to oil, fuel and solvents > Temperature resistant ...
See the other products
KARL STORZ NDTec GmbH

Diameter: 6 mm - 8 mm
Cable length: 370 mm - 670 mm
The so-called swing-prism boreoscpe features a swing prism at its tip. Product features: > 400° sheath rotation > One-handed full adjustment of direction of view in 2 dimensions (swing and rotation) > Index for direction of view (rotation) ...
See the other products
KARL STORZ NDTec GmbH

dust concentration and opacity monitoring system
AirSafe
Continuous dust monitoring in ambient air Monitoring of dust concentration in control system areas, silo areas, boiler houses or work stations. The creation of dust explosion zones can be prevented. Dust concentrations at work ...
See the other products
ENVEA (ex Environnement S.A Group)

particle monitoring system
PCME QAL 991
The PCME QAL 991 is an approved Particulate CEM (Continuous Emission Monitor) designed to meet and exceed CEN standard EN 14181 / EN 13284-2. Particularly suited to monitoring emissions from industrial processes regulated under the European ...
See the other products
ENVEA (ex Environnement S.A Group)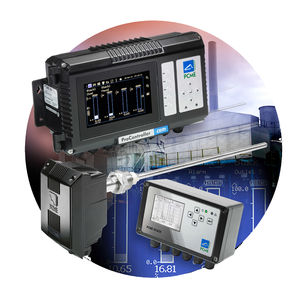 particle monitoring system
PCME STACK 990
The PCME STACK 990 is an approved particulate Continuous Emission Monitor suited to industrial applications in stacks after bag filters, cartridge filters, cyclones and process driers. The instrument combines regulatory approvals (TUV ...
See the other products
ENVEA (ex Environnement S.A Group)

speed monitoring module
MVx series
Safety speed monitoring (up to PL e) for: Zero speed control, Maximum speed control, Speed range control, Direction MV0 - Input for 2 proximity switches MV1 - Input for 1 incremental encoder and 2 proximity switches MV2 - Input for ...

flame monitoring system
E2T Quasar 2
The E2T Quasar 2 instruments provide continuous monitoring and detection of pilot flame and flared gases from flares. Two models are available: Quasar 2 M8100-EXP and Quasar 2 M8100-EXP Advanced. The base system provides basic flare pilot ...

temperature monitoring module
LUXTRON m920 Series
Luxtron m920 Series Semiconductor OEM Module High Performance for Advanced Technology Applications The m924 (4channel) and m922 (2channel) Semiconductor OEM modules are the newest Luxtron products for Etcher and Wafer Fab equipment ...

gas monitoring system
SmartDGA
SmartDGA is the most cost effective DGA (Dissolved Gas Analysis) solution on the market, designed to provide cost-effective solutions with maximum flexibility and the best user experience. The guard provides reliable early warning diagnostics, ...

measurement monitoring module
Soiling of the panel glass is one of the major problems in the rapidly expanding solar energy market, with the attendant loss of efficiency and reduction in performance ratios. Now, there's a new, simple and very cost-effective alternative. ...
See the other products
Kipp & Zonen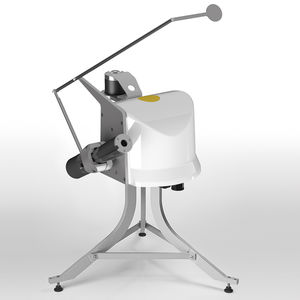 solar irradiance inspection device
RaZON+
RaZON+ is an all-in-one system that accurately measures both direct normal irradiance (DNI) and diffuse horizontal irradiance (DHI) from the sun and sky, enabling it to provide very reliable values of global horizontal solar irradiance ...
See the other products
Kipp & Zonen

radiation monitoring system
LAS MkII ET
The LAS MkII Evapo-Transpiration (ET) system is a complete solution for monitoring the energy balance within the boundary layer. The system comprises a LAS MkII scintillometer, net radiation sensor, meteorological sensors, data acquisition, ...
See the other products
Kipp & Zonen

particle monitor
ECOTECH Série Aurora
ECOTECH supplies dust and particulate samplers, and monitors for TSP, PM2.5 and PM10. ECOTECH also produce the world's largest range of nephelometers, used to measure visibility along with other applications involving the scattering of ...
See the other products
ACOEM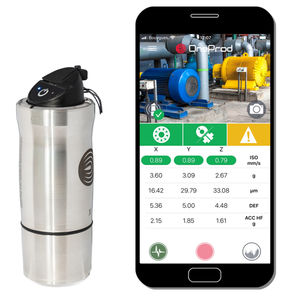 condition monitoring system
ONEPROD Bearing Defender
Packing in ONEPROD's 30+ years of experience in the monitoring of rotating machinery, the patented wireless Bearing Defender gives instantaneous advice on a bearing health. Accessible to all mechanics, it provides a quick leverage of ...
See the other products
ACOEM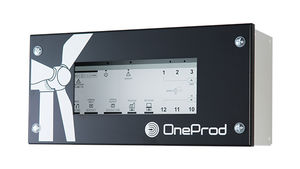 vibration monitoring system
ONEPROD KITE
ONEPROD KITE is intended for continuous vibration monitoring of wind turbines. By detecting faults at an early stage, production uptime can be increased thanks to scheduled and targeted maintenance. Embedding ONEPROD's 30+ years of experience ...
See the other products
ACOEM

X-ray inspection device
RAYCON D+
The RAYCON D+ product inspection system detects all contaminants that due to their density, chemical composition, or mechanical dimensions absorb x-rays better than the surrounding product. With its optional capability using Dual-Energy ...

X-ray inspection device
RAYCON EX1
The RAYCON EX1 product inspection system is characterised by the following performance features: ■ Inspection area: 220/120 (W x H) ■ Throughput: ~220 pcs./min. (product specific) ■ Detection capability starting from Ø 0,6 mm ■ 60W ...

X-ray inspection device
RAYCON 130/240
he Sesotec X-ray scanners for upright products are especially suitable for tall and slim forms of packaging (e.g. Tetra Pak) and facilitate high-speed inspection. They detect a variety of contaminants, such as metals, glass, ceramic, ...

voltage monitoring unit
e121 MBWD
Description: The MBWD is a battery charge module with a system for controlling the datalogger operations (watch dog) and monitoring the minimum and maximum voltage permitted by rechargeable batteries of lead gelatine.

electric inspection device
ISIO 200
ISIO 200 is a versatile binary I/O terminal used for Substation Automation Systems (SAS). The terminal interfaces to binary signals that are not handled by other SAS devices. Communication is carried out through IEC 61850 GOOSE messages ...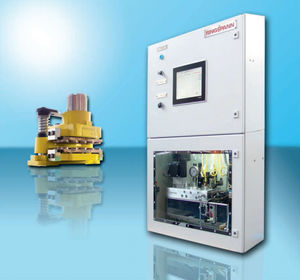 monitoring control system
BCS 600
Features - Fast reduction of the gap between disc and brake pad - Continuous monitoring of rotational speed, hydraulic pressure, oil temperature and rotational direction - Operation as a stand alone braking system is possible - Periodically ...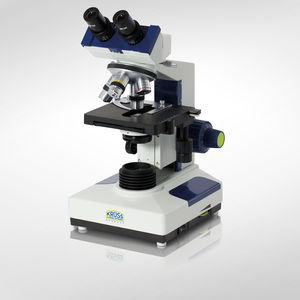 laboratory microscope
MBL2000
Magnification: 40 unit - 2,000 unit
Binocular and Trinocular Microscopes for Laboratory / Schools / Universities MBL2000 Series – Laboratory microscopes Robust and universal. This model is ideal for general microscopy in laboratories, schools and universities. The MBL2000 ...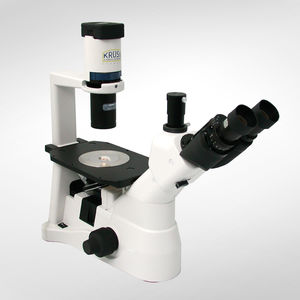 analysis microscope
MBL3200
Magnification: 40 unit - 800 unit
The MBL3200 inverse microscope is specially designed for the identification and analysis of biological substances and cultures. The objectives have a large working distance, making it possible, for example, to examine samples through ...