The Online Industrial Exhibition

alphanumeric displays
6000 Series
This remote display operates with either the 6000 Series Multi-Flame or the 6500 Series Bi-Flame. It is connected to either Series motherboard by a 15-pin port cable which must be purchased separately. This display ...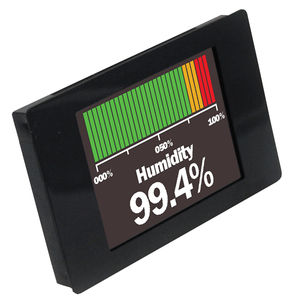 graphic displays
RoHS, CE, IP66 | SPPM Series
... automation , the Series SPPM Smart Programmable Panel Meter. Designed with Fully Field Configurable, 16 - Bit Color Touch Screen Display. It is built to withstand even the most demanding of application or the harshest ...

Blue back-lit, LCD display The display features 2 lines of 20 characters or full graphics data via the blue back-lit, 160 x 40 pixel LCD display Connection with Star Printer Connectable ...

electronic displays
MSP 350SM
... The MSP 350SM 3.5" Marine Smart Panel Simplify & Mini is an electronic device that can be configured by a user to visually display the equipment operating status acquired by signal acquisition. The MSP 350SM offers you ...

control displays
C21030-2
Replacement LCD display for EVOLUTION Universal Controller.

The Intrinsically Safe Field Display is a 4-digit loop-powered local monitor for the Easidew PRO I.S. and Easidew I.S. transmitters. It is certified with ATEX, IECEx, and FM and housed in an IP66 enclosure ...
See the other products
MICHELL INSTRUMENTS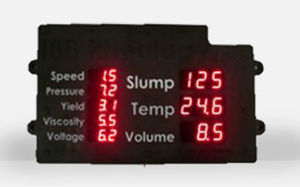 DETAIL C LED DISPLAY All data collected and updated every ten seconds are displayed on an intuitive display in the cab that informs the operator of the parameters of the concrete being prepared.

... operates on the same frequencies as the TRU and incorporates evacuate all button; text message receiver and vibration alarm with LED indicator.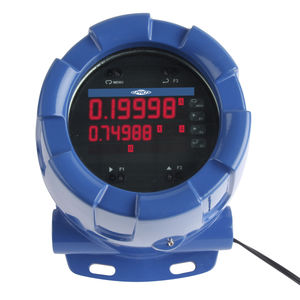 alphanumeric displays
PMX9000
Intrinsically safe, explosion proof dual analog input meter display for up to 2 channels of vibration and/or temperature NEMA 4X (IP66) rated

... support a number of sensors at the same time. The TSDY_A3 is a display in A3 size suitable for displaying humidity and temperature in public environments. The TSDY_DIN is a display and configurator ...
See the other products
Techfor Systems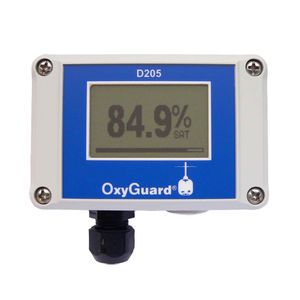 The OxyGuard D205 Display is a local indicator for 4-20mA current loop signals. It is factory calibrated, and is easily set up by choosing from a list of the most common parameters and ranges.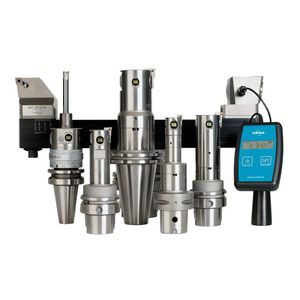 Digital technology for the entire URMA fine boring head family from Ø 0.2 up to 2400 mm
only one control unit for the entire DigiTec family
no maintenance and minimal risk of failure, battery and display ...

displays with touch screen
Uniplay HMI

6.5" military grade x-terminal with flat panel LCD color display and a COTS design. The compact size makes installation simple and the 6×6 switch matrix with tactile domes ensures operating ease. This ...
See the other products
Daisy Data Displays

graphic displays
EXO Handheld
... data to a PC with this featurepacked device. Designed for reliable field use in challenging environmental conditions, this display features a waterproof IP-67, impact-resistant case and wet-mate connector.

... Electronic Marquee IAQ-EM is an indoor air quality detection LED display, which indicates PM2.5 / PM10 / Gas / Temperature / Humidity detection value. Features Detection items on LED ...

The FC PRO can be used with any Digmesa Flowmeter. It shows values such as total flow, current flow rate, and date alarm. It can be adapted with customer specific features on request.

The PMDS4 display panel has been developed specifically for monitoring clean rooms, laboratories and other medical rooms. Due to its size, the device can be integrated perfectly into partition walls. It is equipped with ...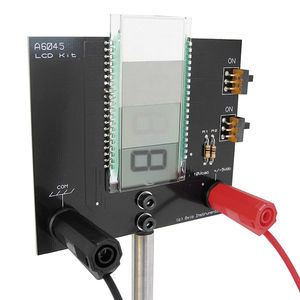 ... external digital readout module for the easy correction of the diameter. Features of the 3E Technology: Direct measuring system in the tool Interface for data transfer Universal external digital readout ...

... 14 segment LED display inlet for mA, V, WTH (e.g. Pt100), TE and potentiometer 2 relays and analogue outlet universal power supply programmable on front Technical specifications 4-digit display ...

Digital Display Display of room conditions for operators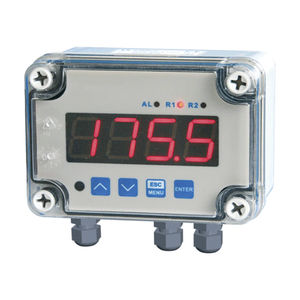 The TLC Series level process controller and display features easy to operate functional programming menu and a clear 4 digit 3/4 in. LED display. The NEMA 4X Class IP65 housing makes ...
See the other products
Hayward Industries, Inc.

The panels can show any graphical pattern providing required information (time, date, temperature, order, text etc.) Research and production of the panel is orientated according to a demand of a customer. The graphical panel: ...

When display is connected to electric system consisted of AC controller, EPAS/EPS steering system, and vehicle master control unit, it enables us to see different information regarding the system. INFORMATION SEEN ON ...