The Online Industrial Exhibition

... character of the retractile waterproof consists of its capacity to absorb the knocks given by trucks during their approaches to the dock.

L' Pad & Curtain Style Dock Seal Adapts to a Wide Range of Trailer Widths The 'L' shaped polyurethane foam dock seal provides maximum weather protection for a wide range ...
See the other products
Nordock Inc.

The FC Series Dock Seal improves productivity and provides protection from inclement weather, dirt and insect infiltration. The adjustable head curtain provides protection for a wide range of truck heights. ...
See the other products
Nordock Inc.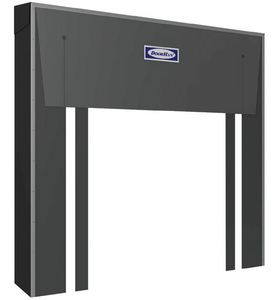 The sealer of the aperture with the folding aluminium frame, series D.SH-RT, is the classical version for installation in areas with average freight flow intensity. PVC material, which is used for the frontal leaf production, possesses ...
See the other products
DoorHan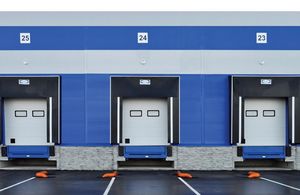 rigid dock seal
D.SH-RD series
... storage building. Using this sealer type it is necessary to install the tracks for wheels or metal bump stops in the area before dock. The installation is performed using the superimposed method.
See the other products
DoorHan

... 10" x 10", the RS501Series is designed to retract upon impact. The collapsible scissor arms are spring loaded, keeping the shelter in a projected position. When compressed by an incoming trailer the panels create a tight ...
See the other products
Blue Giant

... of the largest selections and colors of fabrics available, Blue Giant can offer the ideal solution for your unique loading dock requirements.
See the other products
Blue Giant

PVC coated with 2 plies of textiles reinforced and cuted for segments. water proof so applied for logisitic docking shelters. Normally supply in rolls width 600mm or 1000mm or 1500mm... or we can cut for clients according ...