How to choose this product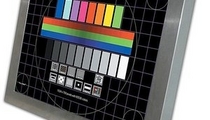 An LCD monitor is a flat screen using liquid crystal technology to create the display. It is used in place of CRT (cathode ray tube) monitors to display all types of verbal or graphic information.
Applications
These monitors are used wherever displays are necessary, including numerical control screens for machine tools, human-machine interfaces (HMI) or simply as industrial computer screens.
Technologies
LCD monitors are among those that control the transmission or reflection of a separate light source rather than generating their own. The various technologies include twisted nematic (TN), super twisted nematic (STN), film compensated super twisted nematic (FSTN) and thin film transistor (TFT).
How to choose
Choice of LCD monitor will depend on specific use. Size should be appropriate for the type of information to be displayed.