How to choose this product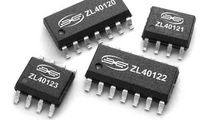 An operational amplifier is an integrated electronic circuit supplying an output signal amplified as a function of the difference between two input voltages. The intrinsic signal amplification is so high that this device is incorporated into assemblies which limit this factor. This allows it to be used for various signal composition and treatment functions.
Applications
These devices, known as op-amps, are used for analog mathematical operations or for spectral filtration. In the realm of measurement, they treat signals for analysis. There are specialized models for audio, video and hyper-frequency amplification.
Technologies
Most op-amps are designed with MOSFET technoloige, which has supplanted bipolar junction transistors. High-impedance input and low-impedance output is the preferred configuration. Most are housed in plastic DIP units. Those used for measurement are packaged in ceramic material with specific noise and temperature stability characteristics. Models used in power applications are in metal housings with a heat sink.
How to choose
Choice will depend on operational frequency range, precision, common-mode rejection ratio and single or double input.
Advantages
- Integration
- Functional specialization