The Online Industrial Exhibition

passive signal converter
SC-10
... continuous electrical signal. A new, compact converter is now available for WEKA's 3-wire transmitters. The converter feeds the resistance chain of the instrument with a constant current. ...

digital signal converter
XL1
... is a compact design converter for measuring the flow rate of conductive liquids and complements the versions of Tecfluid's electromagnetic flowmeters FLOMID series (in-line) and FLOMAT series (insertion) with XT5 and ...

electro-optical signal converter
Optelcon
The DIAMOND optelcon® is a mediaconverter for optoelectronic media designed for flexible use. A major benefit is its compact design, just 100 × 60 × 60 mm (L × W × H). This allows easy, convenient mounting, for example in a cabinet wall ...

universal signal converter
72-9206-REF
... sensors Series 9206 FEATURES -"Plug & Measure" interface for strain gauge sensors, potentiometric sensors and standard signals -6-wire connection technology -Practical and convenient DigiCal calibration and data ...

transmitter signal converter
T1100L
T1100 series, a standard analog isolation transmitter, with 4~20mA current signal input and 4~20mA current signal output, is a passive signal isolation module. Adopting unique electromagnetism ...

transmitter signal converter
T1100L-F
T1100L-F Isolation transmitter is a kind of two-wire looppowered isolation module. The output device could receive the signal from input instrument also powered the input instrument throughT1100L-F.Adopting unique ...

universal signal converter
eYc DPT02
... ============================================================================ ‧ Local display, easy keypad programming the signal output and scale, led for working status. ‧ Measuring input type : DC current / DC voltaget ...

pulse signal converter
NozzleCrocodile
... in other words such machinery where it`s impossible to use fuel flow meter DFM because of underhood constraint space. Signals reading is occurred without electrical connection to the nozzle control wires. So, there ...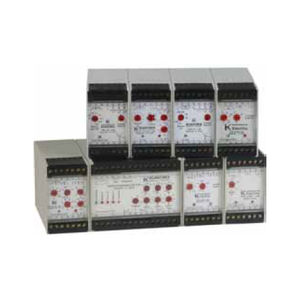 pulse signal converter
IWAS series
The IWA pulse rate converter generates for a total of 45 ranges between 0.06 pulses I min ... 540 k pulses I min at its output a signal analogue to the pulse rate.

The 108600 is a rugged, light weight transmission unit for Eurocom networks, which converts digital signals from Eurocom A/B to Eurocom C and visa versa. It is used when the distance between relevant equipment units is ...
See the other products
MOOG

pulse signal converter
SEM61.4
Signal converter DC 0…10 V or DC 0 / 10 V in AC 0 / 24 V For converting a DC 0…10 V or DC 0 / 10 V input signal to a pulse-width modulated output signal AC 24 V for ...
See the other products
SIEMENS Building Technologies

frequency-to-analog signal converter
MR680 series
... pressure differences and an optical head, the differences of a light signal (Density Modulation) to be transferred. Over the fiber optic link which can be up to 400m long, the light signal to the electronic ...
See the other products
MICRONOR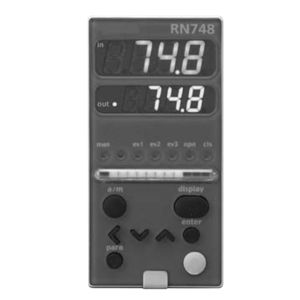 RN748A Motor DriverAzbil North America Online Store The RB478A is a signal converter that receives a 4-20 mAdc input signal from a controller and outputs a relay contact signal ...

signal converter
MultiXtend f
MultiXtend f The MultiXtend f series was designed to be able to directly connect frequency sensors to CAN-enabled instruments. With the MultiXtend f you can increase the number of monitored frequency sensors attached to a MultiSystem. ...
See the other products
Hydrotechnik GmbH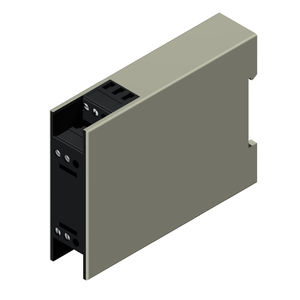 universal signal converter
90.8602
DIFFERENTIAL SIGNALS CONVERSOR FOR ENCODERS • A/B Differential signals conversor • A/A and B/B differential Push-Pull Input • A/B Push-Pull Outpout • Low consumption 70mA (without load) • Power ...

DIN rail signal converter
FBs-CM25C
General purpose RS232 to RS485/RS422 communication interface converter with photocouple isolation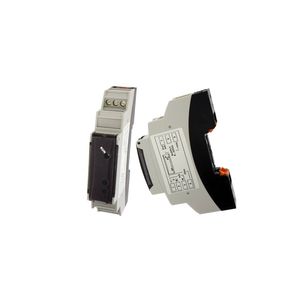 universal signal converter
The signal transmitter from DIN rail converts a signal received through probes PT100, Ni100 (with 2-, 3- and 4-wire connections), thermocouples or process signals (0/4..20mA, 0..10V) ...
See the other products
Pixsys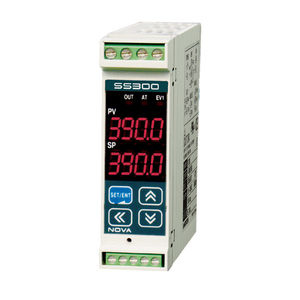 temperature regulator signal converter
SS300
High Input Resolution A/D 18 Bits Various Communication Protocols (PC Link, MODBUS) Multi Input (T/C, RTD, DCV) Controling and monitoring Controller with PC Powerful Communication and 31 Sets Multi drop Function Free Operation Program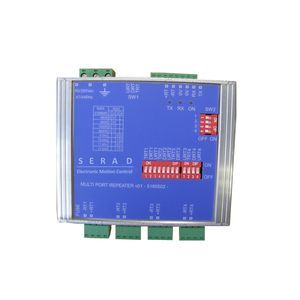 multi-function signal converter
CRE14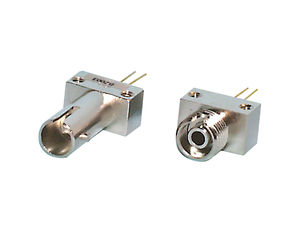 electro-optical signal converter
PPC-xE series
The PPC-4E is a photovoltaic power converter optimized for maximum efficiency in the range of 790 – 850 nm illumination. Source optical energy is delivered via multimode fiber, compatible with installed short haul communication ...