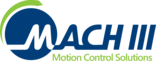 Booth:
Mach III Clutch, Inc.
Pneumatic multi-disc brake

Mach III Clutch, Inc.
Air Set Industrial Friction Brakes

Operation
•Industrial friction brake engages with air pressure, release springs disengage friction brake when air is exhausted
•Torque is linear in response to air pressure applied

Mounting
•Flange bolts to machine frame or other fixture, shaft inserts into bore and is fixed with set screws and customer supplied key
•Industrial friction brake can also be mounted mid-shaft
•Friction brakes are designed for horizontal mounting. If vertical mounting is required, consult engineering for options

Applications
•Air set industrial friction brakes are suitable for Stopping, Holding and Cycling applications
•Maximum RPM varies by model. Please consult the detail sheets (below). Consult engineering if the intended application exceeds the listed maximum RPM.
Design Features
•Air set friction brakes are bored to suit up to the maximum shown (US & Metric) for easy installation.
•Drilled & slotted flange to accommodate various installation arrangements
•Available with either high or low* coefficient friction linings for same price

Additional Information
Mach III industrial friction brake models are solidly constructed and feature hang-up resistant drives to provide reliable braking and holding. Mach III air set industrial friction brakes can be adapted to accommodate customer needs. See our Custom Design Solutions page for more information. Mach III encourages contact with our engineering department before purchasing an industrial friction brake for use in a new or retrofit application.
Other Mach III Clutch, Inc. products
Brakes
Clutches
Clutch-Brakes
Mechanical Friction Torque Limiters