The Online Industrial Exhibition
CAD software
MEDUSA4 Personal™
... and the deployment of the software for educational and research purposes is completely free of charge. Businesses do not have to pay for the software, only for commercially viable results. Companies wishing ...
See the other products
CAD Schroer
CAD software
2D/3D Constraint Management
... solutions for a wide-range of design and engineering applications. CDS is intended for typical design applications such as 2D sketching and 2D/3D assembly layout. This ...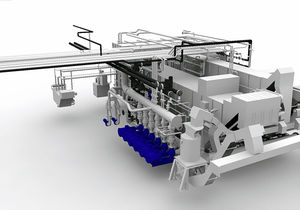 ... Building module permits the user to engineer water storage,residual water systems,dispensation of gases and other channels in 2D and 3D. The structure comprises of gravity flow and intersection of gravity ...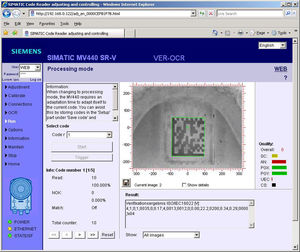 barcode reading software
Veri-Genius
Marking quality test with Veri-Genius Contamination in the production process can impair markings. Only high-quality marking ensures maximum legibility even if the marking quality deteriorates due to scratches or dirt. With "Veri-Genius", ...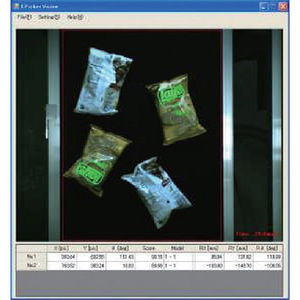 vision system software
K-VFinder, K-VAssist
Kawasaki's combination of K-VFinder and K-VAssist, along with 2D cameras and lighting, creates a high performance and flexible easy-to-use 2D vision system. K-VFinder is the recognition ...
CAD/CAM software
CharlyGRAAL
... driver + 2D + 3D), this software suite offers to the user many functionalities. Discover the alliance of simplicity and performance, charlyGRAAL owns an "intuitive" ergonomic accessible ...
nesting software
Libellula.WIZARD 3
Libellula.WIZARD 3: The CAD/CAM software with nesting and automatic cutting path The peak between the software for programming of plasma cutting machines, laser, oxyfuel and waterjet is represented ...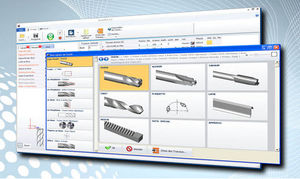 simulation software
EasyGrind
EasyGrind, is the powerful multifunction device, linked to a high performing 3d simulation software that gives you a virtual display of the tool process to ensure objectives and prevent crashes. This ...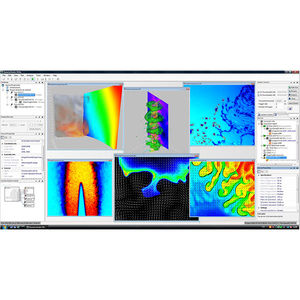 imaging software
DynamicStudio
DynamicStudio is the most user-friendly and comprehensive software platform for scientific imaging. The platform accommodates a range of methods and techniques within the field of fluid dynamics, spray diagnostics, particle ...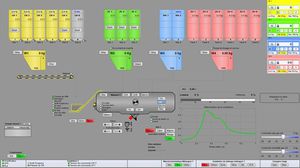 process control software
Litronic MPS
... of overview beyond the whole operation. A two monitor is provided so that user will come up with real time solution. The software is a modular system with an upgradable standard industrial components. Plus, a language ...
scanner software
CALsheet
2D scan systems with an F-Theta objective typically produce characteristic image field distortions. For applications requiring highest accuracy, special software solutions are available to create customized ...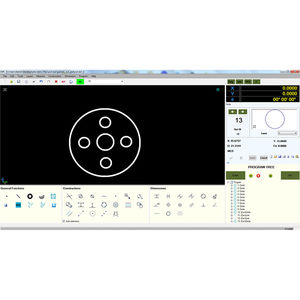 mechanical analysis software
CMS 2000
CMS2000 is a PC based measuring software specially design for profile projector applications. Unlike metrology DROs CMS2000 provides functions like SPC, part zoom, and DFX export/import with benefit of PC interface. CMS2000 ...
labeling software
Labelling Software
... International provides professional label design software that makes in-house label production simple, allowing you to create industry-standard labels on demand, from a PC. The user-friendly software ...