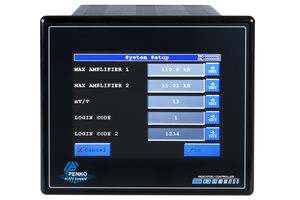 multi-channel weighing controller
PENKO FLEX Force
This PENKO FLEX Force is user friendly designed. The graphical colour screen, the ease to operate and the high speed measuring makes this PENKO instrument in line with the PENKO Range.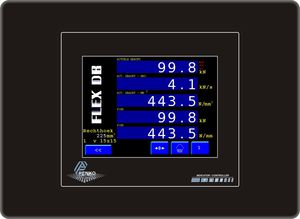 weighing controller
PENKO 2100
This PENKO 2100 Force is user friendly designed. The graphical colour screen, the ease to operate and the high speed measuring makes this PENKO instrument in line with the PENKO Range.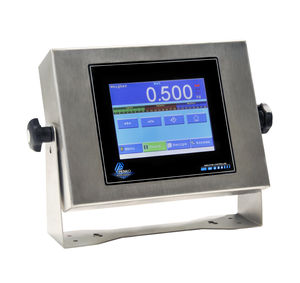 weighing controller
FLEX 2100 SS
The PENKO FLEX™2100 panel controller and indicator is used in different weighing applications. It is integrated with a high speed A/D conversion rates feature that enable an accurate operations. Measurement of packing scales, hopper ...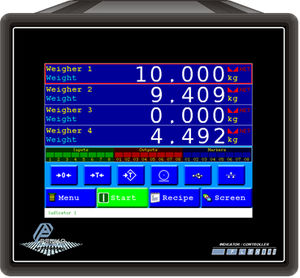 multi-channel weighing controller
FLEX Multichannel
The latest innovative FLEX touch-screen technology from Penko features six instruments that are pre-programmed to work out of the box. The complete range of versions include Penko's innovative patent-pending G-Cal™ auto-calibration ...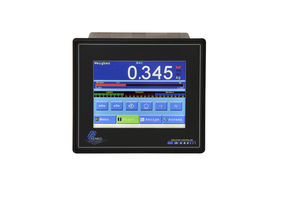 touch screen weighing controller
FLEX™
Flex2100 Panel Mount Controller & Indicator is the fastest and most accurate industrial weighing instrument. It aids in controlling one or more processes simultaneously. It can measure up to 1600 measurements/second with highest accuracy. ...

not specified pump control unit
Dispense Control®
The Dispense Control by Pomtava S.A. is a custom gear flow meter which feature its capacity to do specific applications. Each of the unit offers an optimal draining capacity and a god flushing capability. Also, it features a minimal ...

screwdriving controller
SKP-40B
Power controller, SKP-40B for brush-less screwdrivers is a simple, compact yet high performing device. It comes in 4 different models to suit the customer need. This particular model, SKP-40B uses an input voltage of AC 100-240V 50/60Hz. ...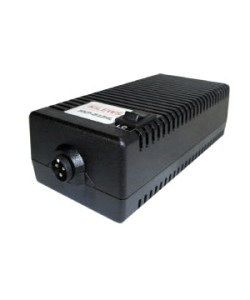 screwdriving controller
SKP-BE32HL
This has a power switch and has an on or off indicator. It has two types of output voltage, Hi and Lo. It has AII controllers which have power source light indicator. The green light indicator indicates the normal while the red light ...

screwdriving controller
SKP-32BC-60W
The SKP-32B-60W from KILEWS is designed with ON/OFF indicator and it has high and low voltage outputs. All the controllers are designed with power source indicator to provide the status. It support variant plug type for different country. ...

Application: Level processor modules Features: Level and capacity measurement in tanks, linearization, differential pressure measurement

level controller
VNV, ZNV series
1 level control with switch-on / off delay; 0,1-100 kOhm Active output 24 VDC, Power supply 24 VDC

torque controller / for tube expanding machines
WTC-1000
The WTC-1000 Electronic Torque Controller comes with your choice of electric roller for ferrous and non-ferrous tubes in boilers, heat exchangers and other pressure vessels. The electronic controller is adjustable for expanding torque ...

For product line float switches, Engler offers an add-on now. The series can be upgraded with a min-max level competitive control. At the level switching points a relay can be switched off or on and it is defined by the end-user. At ...

electronic control unit for flow meters
65 - 900 mm, 37 - 3 500 l/s | 106 / 206-2SC-MV
The 106 / 206-2SC-MV combines precise flow control and quite accurate metering system to save space and cost. This PLC-based control panel is very compatible with the SCADA system. You have manual control when in an emergency. With its ...

ultrasonic tension controller
TLM
The TorcUP model TLM is a state of art Ultrasonic Bolt Tension Monitor specially developed to measure the actual elongation produced by tightening a threaded fastener. This product has the capability to measure the fastener's elongation ...

The Galvatek offers an array of devices used in controlling and monitoring fluid levels namely, ENR200-300, ENR200-300, and ETS410. These devices restricts overflow, restrict out of liquid functioning and can adapt rapidly to electronics. ...

control unit for gas detectors
Mentor SCM
Features include: Alphanumeric display with back light Built in audible visual alarms Micro-controller based Fully configurable Choice of remote and directly mounted gas detector heads One-man calibration for ...

weighing controller
ILERPES
Dynamic weight controllers FEATURES TMI has developed its own range of ILERPES drivers for dynamic weighing applications applied to processes of mostly bagging. Such units comply pursuant to Directive 2004/22/EC and implementation ...

Measuring and controlling instrument with microprocessor , designed for common applications of the screwing techniques. The screwing can be controlled according to the criteria of torque and angle (optional). The input parameters are ...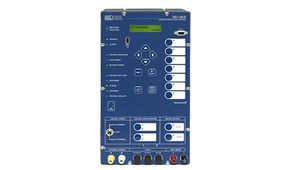 voltage regulator controller
SEL-2431
The SEL-2431 Voltage Regulator Control is compatible with most 32-step, single-phase voltage regulators manufactured in North America. Use various hinge and wiring kits to easily upgrade existing controls without removing the regulator ...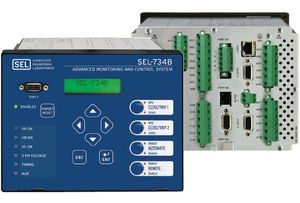 capacitor bank controller
SEL-734B
The SEL-734B provides advanced monitoring and control capabilities for applications such as three-phase capacitor bank control and feeder automation. Advanced communications report instantaneous data to SCADA systems and even allow remote ...

all pump types pump controller
DCP series
Dragflow has developed a line of advanced electric control panels that allow real time and historical monitoring of pumps and dredging equipment. With our control panel remote engineers can control working operations and inspect downtime ...

controller for blister packaging machines
I10 KV
The I10 KV is made of aluminum/PVC foil blisters as well as alu/alu blisters and it has a maximum package height that measures 100mm. The minimum blister size measure 30 x 60 in the transportation direction and it is programmable for ...

ultrasonic tension controller
Altra Easy
The Altra Easy by Wichita is an ultrasonic tension controller. The unit provides an ideal flexible tension control system. This is suitable for use in system integration, maintenance production or quality control management. Its Windows-based ...

electronic cam controller
CC 8, CC 16
The Cam Controller CC8/CC16 is a Cam switching device which is utilized for rotative and linear applications. Direction-controlled cams are possible with 8/16 programmable exits (cams). It enables parallel connection of numerous CC8s, ...

electronic cam controller
DNS 20
The Esitron DNS 20 is a cam control device that is suitable for press automation. It can be used for switching, controlling, positioning, and monitoring applications. This device integrates tool-protection, tool-control and twelve dynamic ...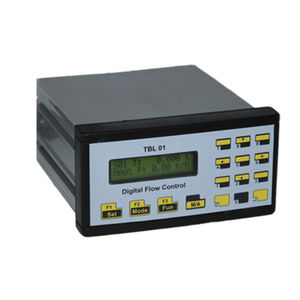 loss-in-weight system controller
TBL01 LOSSER
The industrial load cells offer up to 8 /350 ohm or up 16 /700 ohm ?excitation with 2 mV/V or 3 mV/V ? signal input and T ± 0,002% linearity. The device is built of a alphanumeric LCD display (2x20 char h 5 mm), keyboard with 10 numerical ...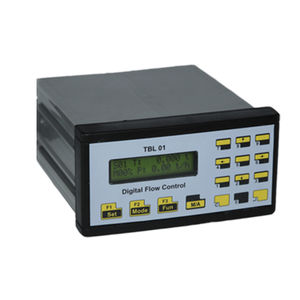 weighing controller
TBL01 BELTER
The load cell excitation for this product is up to 8/350ohm or 16/700ohm. The signal input is 2mV/V or 3mV/V and the linearity provided is 0.002%. The number of conversions supported is up to a maximum of 60 per second, while the display ...

light curtain controller
IDEBOX
The IDEM IDEBOX is a control unit used for either curtains or sensors. This device is equipped with a self-monitoring type 4 system of SIL3 to IEC61508. The IDEMBOX also has a single, also called independent multiple zone guarding. ...

refrigeration controller
Quantum™ HD
The Frick® Quantum™ from Quantum is designed with High Definition display that makes it easier to read. It is easy to learn and operate the touch-screen navigation. The Ethernet communications provides easy remote access for controlling ...

refrigeration controller
QUANTUM™ LX
The QUANTUM™ LX is so widely applied that no other screw compressor can come close. It has a patented process to enable remote access of web pages to the internet capable devices and that at broadband speeds. It can be configured to ...

The JOHNSON CONTROLS FRICK® STARTER SOLUTIONS in one of the control solutions that is used for air evaporators and evaporative condensers. This device is equipped with a modifiable speed rate that provides a better control, while using ...