The Online Industrial Exhibition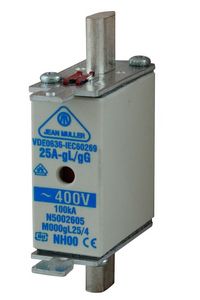 AC400V / live gripping lugs AC400V / isolated gripping lugs AC500V / live gripping lugs AC500V / isolated gripping lugs AC690V / live gripping lugs AC690V / isolated gripping lugs AC1200V / live gripping lugs
See the other products
JEAN MÜLLER

Utilization category gTr AC400V / live gripping lugs AC400V / isolated gripping lugs NH fuse-links utilization category gTr for transformer protection according to IEC 60269 respectively DIN VDE 0636-2 and DIN VDE 0636-2011
See the other products
JEAN MÜLLER

... and versions available which allow the system to cover the special requirements of any single user (battery fuses, strikers, maintenance work fuses). Basically, we have the solution to meet the requirements ...

Fuse Links, Fuse Holders & Voltage Selectors, Ferrite Since 1964 the innovative family business Ettinger GmbH has been your dependable partner for electronic and mechanical components. Customers benefit ...

Amperage: 1.6 A - 8 A
VDC: 24 V
... is made to manage fuses. They serve as switched-mode power units that can handle limited output currents and will work in specific situations. They serve as a power unit where the only other item that could be used are ...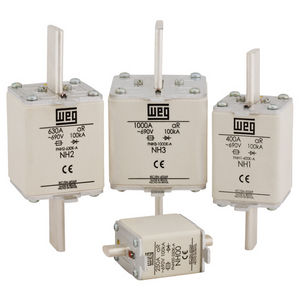 Amperage: 20 A - 1000 A
VAC: 690 V
... High Speed Fuse is a product developed to ensure electronic circuits as well as soft-starter units. Besides VDSs are well-protected from non-uniform current flow to protect electronic circuits such as soft-starter and ...

cartridge fuse
max. 36 kV, 6.3 - 360 A | HV HRC
Amperage: min 6.3 A
VAC: min 7200.0 V
HV HRC (high-voltage high-rupturing capacity) fuse-links type 3GD are especially adequate in order to protect devices and switchgear sections, as the standardized fuse characteristics are adapted to the ...