How to choose this product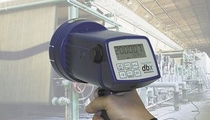 The portable stroboscope is a source of intermittent light flashing at a set frequency. The stroboscopic effect allows observation of phenomena too rapid to be seen by the unaided human eye.
Applications
These devices are particularly useful for on-site examination of motors and other rotating machinery.
Technologies
Such instruments are compact and easy to handle. Larger models have a pistol grip. They may be battery operated or plug-in (more powerful) and use either an electronic flash or LED light source.
How to choose
Choice of portable stroboscope will depend on power and range of flash frequencies, though size and ease of handling also may be considered.
Advantages
- Compact
- Easy to handle