The Online Industrial Exhibition

shell and tube heat exchanger
EC series
... distillation ranges of any composition Its design is plain and permits to achieve great exchange areas with a small bulk. This exchanger can also be designed to serve as a heater or and evaporator.
See the other products
De Dietrich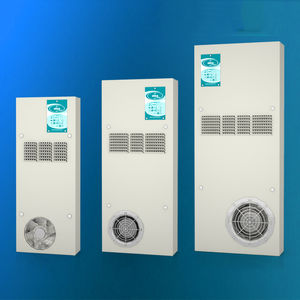 finned tube heat exchanger
MSP PH, TH series
Power: 17, 40, 60 W
The air-to-air heat exchanger , exploiting the principle of thermal conductivity of a finned aluminum coil, removes heat from a cabinet. The exchange takes place as air flows (inside ...
See the other products
MKS S.r.l. - Società unipersonale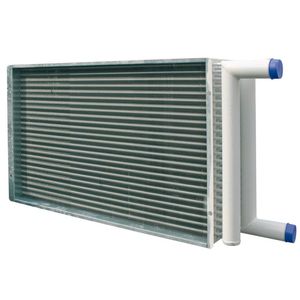 plate-fin heat exchanger
WM, WK
The heat exchangers are of finned coil type composed of seamless tubes mechanically expanded onto fins with joined collars in order to insure an optimum heat transfer. The coils can ...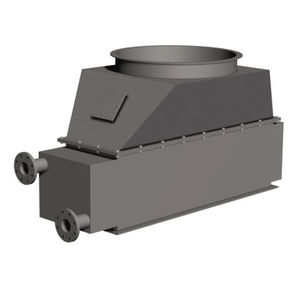 Flue-water heat exchanger made up of steel or stainless steel tube divided into serpentine groups. Isolated case, arranged with conic connections to chimney and directly integrate on the boiler top flue ...

shell and tube heat exchanger
WDK series
Operating pressure: 16, 120 bar
Temperature: 95, 160 °C
Power: 10,500 W
Features WDK5120 heat exchangers are used to cool process/barrier fluids in seal supply circuits. The heat exchanger has a wound double helix around the guide tube. ...
See the other products
EagleBurgmann

Heat Exchanger For Gas Cooling Based on more than 30 years of experience, the air-to-air heat exchanger is a proven product for handling clinker cooler excess gas. Key ...

plate-fin heat exchanger
BAHX
Temperature: 0 °C - 200 °C
... Efficient Heat Transfer Applications Fives and its Cryogenics | Energy business line provide ultimate performance brazed aluminium heat exchangers (BAHX) based on the renowned Trane technology. The ...
See the other products
Fives CRYOMEC A.G.

welded plate heat exchanger
KS
Temperature: 590 °C
Cassette-type heat exchanger with pre-heating of cooling air up to 590C (1,100F). The cooling air must be preheated if there is any risk of the temperature on the cooling elements dropping below the ...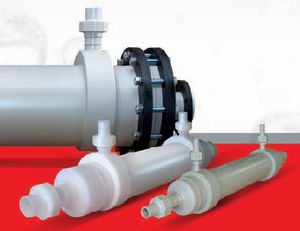 ... fit Asahi Piping Systems Heating/Cooling media does not wear directly on process tubing High coefficient of heat transfer Custom designed to meet customer needs Mini-PTFE/PFA designs from 1ft2 ...

Plate and Frame Heat Exchangers consist of high efficiency gasketed and embossed plates, arranged alternately and bolted together between end frames, separating cold fluid from hot fluid. Sized from 10 ...

brazed plate heat exchanger
GBS series
Operating pressure: 16 bar - 40 bar
Temperature: -196 °C - 200 °C
... , economic efficiency and excellent thermal performance to your operations. Heat Exchangers of the GBS-Series are the solid allrounders among all brazed plate heat exchangers ...
See the other products
Ecoflex

brazed plate heat exchanger
BPX™ series
Operating pressure: 435, 1,000 psi
BPX™ Brazed Plate Heat Exchangers offer the highest level of thermal efficiency and durability in a compact, low cost unit. The corrugated plate design provides very high heat transfer ...
See the other products
Bell & Gossett Domestic Pump

heat exchanger with spiral tube
AKG pro­ject man­ages and man­u­fac­tures cus­tom-built build­ing ma­chin­ery for a mul­ti­tude of ap­pli­ca­tions and op­er­a­tional con­di­tions, from front-end load­ers via hy­draulic ex­ca­va­tors to tun­nel dri­ving ma­chines. There ...
See the other products
AKG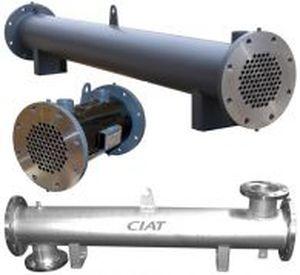 tubular heat exchanger
FSH
Operating pressure: 0.5 bar
Use : Cooling or heating of all gases in dehumidification applications Description : Corrugated or smooth straight tubes Without water expansion chamber (G11 type) AISI 316L stainless steel gas contact Other sections: steel Option: ...
See the other products
CIAT

... steel or stainless steel. M.J. Patel fabricates 'U' Tube heat exchangers which are used in fertilizer plants, petrochemical and power project complexes. Fabrication of U-Tubes for Heat-Exchangers ...

brazed plate heat exchanger
TP series
Operating pressure: 23 bar - 47 bar
Temperature: -100 °C - 300 °C
Power: 12,000 W - 660,000 W
The heat exchangers in this product series are brazed plate devices that you can use whenever you are looking for an efficient heat transfer method. In addition, the basic concept behind ...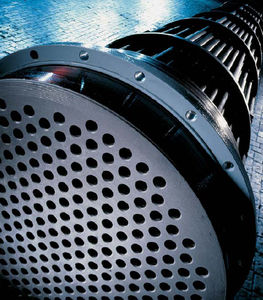 shell and tube heat exchanger
... produce graphite heat exchangers for many corrosive applications. Our product lines – the largest of its kind in the industry – include the full range from shell & tube to block or plate heat ...
See the other products
SGL GROUP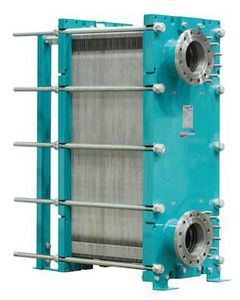 gasketed plate heat exchanger
thermoline
... Production based on a variety structural specifications Flexibility and vision The spectrum of thermoline's plate heat exchangers encompasses a diverse and variable range of gasketed and module ...
See the other products
thermowave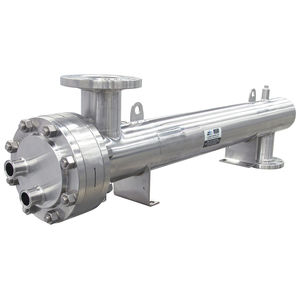 shell and tube heat exchanger
... U-Tube, Straight-Thru or Coil heat exchanger, Allegheny Bradford is the leading manufacturer of sanitary shell & tube heat exchangers. We have built a reputation for ...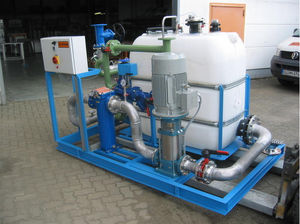 Power: 0.1 kW - 15,000 kW
... research facilities due to corrosion or clog them with deposits. DELTATHERM® heat exchanger systems don't allow such problems to occur in the first place. A heat exchanger ...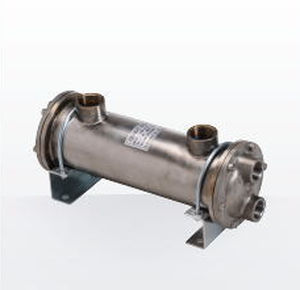 shell and tube heat exchanger
TCW
Operating pressure: 1,000 Pa
The shell side of the heat exchanger is all stainless steel (SUS304) so oil and a wide variety of other fluids can be used. Features The shell side is constructed of all stainless steel Choose ...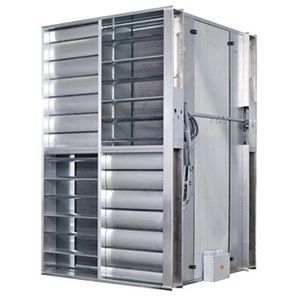 air/air heat exchanger
Accubloc®
Accubloc is a regenerative heat exchanger with two or more static storage matrixes, designed for installation in an air handling unit. Instead of rotating a heavy storage matrix only the airstreams are ...
See the other products
Polybloc AG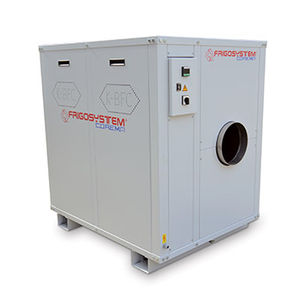 spiral heat exchanger
KBFC
Frigosystem's KBFC Series is part of the company's line of refrigeration systems. Models of the series are capable of integrating with the chiller models of the RACA/C or RACA PLUS ENERGY series. Integration is achieved via high-quality ...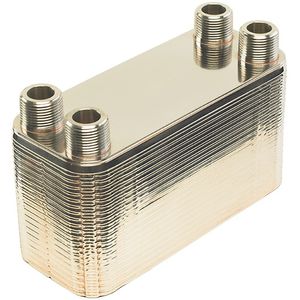 Operating pressure: 435 psi
Temperature: 435 °F
... melting, domestic hot water heating, swimming pool heating, heat pumps, heat recovery, district heating, steam condensing, and refrigeration. DescriptionThe Armstrong ABX plate and frame heat ...
See the other products
S. A. Armstrong Limited

tube-tube heat exchanger
ICOFIX
ICOMATEX CHANGES THE WAY TO FINISH KNITS WITH ICOFIX Nowadays, the heat setting process of the knitted fabrics is complicated and expensive for the following and main reasons: Inappropriate shrinkage after the dyeing ...