How to choose this product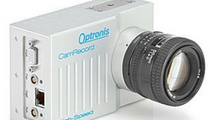 A high-sensitivity camera produces high-contrast images even in low-light conditions.
Applications
These cameras are used primarily for surveillance. They also are found in measuring devices and on production lines where images of ongoing processes must be obtained rapidly in low-light conditions.
Technologies
Visible-light high-sensitivity cameras fall into two broad groups: EMCCD (electron multiplying charge-coupled device) and ICCD (intensified CCD) cameras. Near infrared and thermal cameras use materials sensitive to these wavelengths.
How to choose
These cameras should be employed whenever low-ambient-light or high-speed video photography is necessary.
Advantages
- Extreme sensitivity (one photon)
- Reduced background interference
- High dynamic range