The Online Industrial Exhibition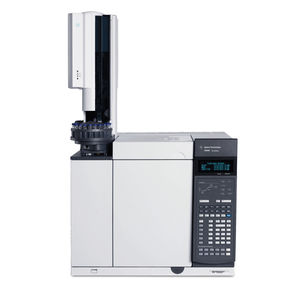 gas chromatograph
7890B GC
Thanks to over 40 years of experience in gas chromatography studies, research, and manufacturing, Agilent Technologies was able to create 7890B GC (complete with Incorporated Intelligence). This device features a direct two-way communication ...
See the other products
Agilent Technologies - Life Sciences and Chemical

The 370XA natural gas chromatograph from Rosemount Analytical, the latest analyzer to join the XA Series of Emerson gas chromatographs, and is designed to provide greater ease of use and increased measurement ...

liquid chromatograph
QTRAP® 4500
Taking the legendary 4000 QTRAP platform and intelligently re-engineering it, the new AB SCIEX QTRAP 4500 system has set a new benchmark for library searching and reliable quantitation. In the same class it offers over 100x more full ...
See the other products
AB SCIEX

ultra-high-performance liquid chromatograph
Vanquish™ Flex Binary
Obtain new benchmarks in accuracy, precision, and sensitivity. The Thermo Scientific™ Vanquish™ Flex Binary UHPLC system is biocompatible with a state-of-the-art binary high-pressure pump and state-of-the-art binary solvent blending. ...
See the other products
Dionex

gas chromatograph
310 TID / SOIL
Can be run gasless in the field: TID detector 15-meter capillary column Temperature programmable column oven Built-in, "whisper quiet" air compressor 1 channel PeakSimple data system Heated flash vaporization injector on the ultracompact ...
See the other products
Buck Scientific

ultra-high-performance liquid chromatograph
ACQUITY H-Class
Method development and method transfer made easy Achieve UPLC separations without changing the way you work The flexibility and simplicity of quaternary solvent blending and flow-through-needle injector Continue running HPLC ...
See the other products
Waters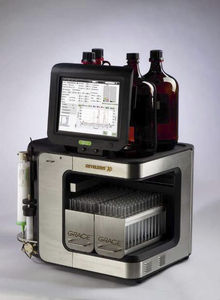 flash chromatograph
Reveleris® X2
The REVELERIS® X2 Flash Chromatography Instrument is the centre of an advanced, patented, multi-detection flash chromatography system. Its patented technology helps maximize purity and recovery of target molecules with minimal sample ...

gas chromatograph
NovaCHROM 1000
Introducing the latest Gas Chromatograph from AGC Instruments: the AGC NovaCHROM 1000. This GC, using the Discharge Ionisation Detector (DID), is used to measure trace impurities within a sampled gas across a wide range ...
See the other products
AGC Instruments

ion chromatograph
ICA-2000 series
... monitoring capability due to LAN based main unit/PC control signal connection PC linked pos+/neg- ion 2-channel real-time chromatograph data display and report printout Non-metal pump for post column reactor is available Meet ...

Carrier Gas System: air source/ purification and desiccation device/ flow rate control device Sample Introduction System: sample injector Separation System: chromatographic column(packed column and capillary column) Temperature Control ...
See the other products
Shanghai Sunny Hengping Scientific Instrument Co., Ltd

gas chromatograph
Cromatech
... used in the network, such as TBM and THT. The unit is made and structured for simple use, either on the field or in the laboratory, without requiring the use of a PC and any advanced digital technology. The microprocessor ...

The HGC303 is a compact gas chromatograph approved for custody transfer. It is capable of analysing the 11 major components contained in natural gas, biogas or industrial gas. It continuously calculates derived parameters ...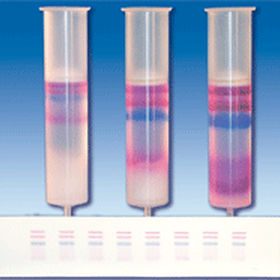 Flash chromatography is an efficient liquid-chromatographic method for preparative applications in the gram range. For the development of a selective and reproducible method in Flash chromatography often TLC is used, because it may ...

fast gas chromatograph
PR3000
PR3000 Flash Gas Chromatograph This fast gas chromatograph achieves compounds separation in some seconds or a few minutes. Available in lab and on-field configurations, PR3000 instrument is ideal to ...
See the other products
Alpha MOS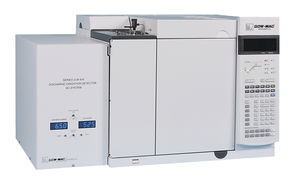 gas chromatograph
Series 816
Series GM 816 High Performance GC offers superior applicated GC performance. The device is easy to customize and is used for research and quality control in several industrial and specialty applications. The instrument is customizable ...
See the other products
GOW-MAC Instrument Co.