How to choose this product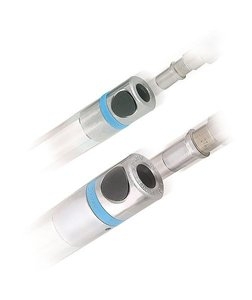 A pneumatic, or low-pressure fitting ensures a secure connection between two elements of a pneumatic system.
Applications
These devices are found in nearly every field: the automobile, aeronautical and aerospace industries, on rail-mounted trains, subways and other means of transport, in the electronics, petroleum, chemical, food and pharmaceutical industries, in civil engineering, public works, construction, machine tool, assembly and material handling applications, among others.
Technologies
Such fittings are usually categorized by attachment method, either between male and female parts of the fitting or between the fitting and the pipe. These include push-in, threaded and quick couplings.
How to choose
Choice of pneumatic fitting can best be made by considering the flow rate, the number and diameter of circuits in the system and the nature, temperature and pressure of the fluid.
Advantages
- Secure
- Strong