The Online Industrial Exhibition

food analyzer
1 600 - 2 400 nm | microPHAZIR™ AG
The Thermo Scientific™ microPHAZIR AG analyzer is designed for fast and accurate analysis of animal feed and ingredients. This highly accurate portable solution features an ergonomic design with a simple ...
See the other products
Thermo Scientific - Environmental and Process

air analyzer
microPHAZIR™ AS
... microPHAZIR™ AS Asbestos Analyzer is a hand operated near-infrared material examiner specifically engineered to quickly screen and identify materials that may have traces of asbestos. Weighing 2.75 pounds, ...
See the other products
Thermo Scientific - Environmental and Process

The Kelman TRANSPORT X is a compact portable Dissolved Gas Analysis (DGA) system which is used to analyze oil samples for all dissolved fault gases by a laboratory and moisture which is recognized as the most important ...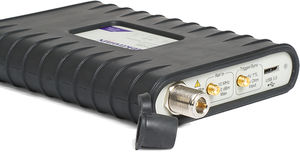 electrical network analyzer
RSA306
... analysis capability and 9 kHz to 6.2 GHz frequency coverage Portable – USB Spectrum Analyzer ready to connect to a PC with USB 3.0 Customizable – Configure RSA306 + SignalVu-PC for Internet ...
See the other products
Tektronix

iron analyzer
H500, SA2500
... quickly find troublesome signal emitters in the increasingly crowded radio spectrum environment with Tektronix' SA2500 handheld spectrum analyzer with DPX™ technology.
See the other products
Tektronix

hydrocarbon analyzer
FID3006
The FID3006 analyzer only requires at most 15 minutes warm up time to be ready. It features automated switch-off of fuel gas and pump in case of flame failure and it is approved for continuous emission checking. It also ...

alloy analyzer
S1 TITAN 200
Bruker's new S1 TITAN handheld XRF analyzer is among the lightest, tipping the scales at a mere 1.5 kg including the battery, and is hence the lightest tube based handheld XRF analyzer ...
See the other products
Bruker Handheld XRF Spectrometry

solids analyzer
TRACER III-V/III-SD
The Tracer family of analyzers represents a hand-held device equipped with all the benefits of a bench-top instrument, such as flexibility and power. It uses the most advanced vacuum technology that was developed in partnership ...
See the other products
Bruker Handheld XRF Spectrometry

electrical network analyzer
OptiView® XG
OptiView XG is a network engineers tablet with dedicated custom hardware for automated network and application analysis in the deployment and troubleshooting of new technologies. It is available in the data center with support for 10 ...
See the other products
Fluke Networks

communication network analyzer
AirCheck®
The AirCheck Wi-Fi tester allows network technicians to quickly verify and troubleshoot 802.11 a/b/g/n networks. It is designed for dispatched troubleshooting and simplifies wireless testing by offering a one-button AutoTest, which quickly ...
See the other products
Fluke Networks

gas analyzer
CheckPoint 3
New revolutionary sensor technology The new CheckPoint 3 is the most advanced portable gas analyzer on the market, enabling you to quickly and easily check for O2 and CO2 levels in Modified Atmosphere ...
See the other products
Mocon Inc.

gas analyzer
CheckPoint II
Gas analyzer for quality control of Modified Atmosphere Packages (MAP) Portable, flexible and easy to use headspace analyzer Looking for a gas analyzer that's state-of-the-art ...
See the other products
Mocon Inc.

oxygen analyzer
GPR-1000/1100/1200/2000/3500
The portable oxygen analyzer range from AII has several variants capable of measuring from parts per billion (ppb) to pure O2. Featuring advanced galvanic trace sensors for parts per million (ppm) analysis ...
See the other products
MICHELL INSTRUMENTS

water analyzer
Condumax II Transportable
... for operator review. Product Features Field transportable self-contained dew-point analyzer system Simultaneous HC and water dew-point measurements in a single analyzer Automatic objective measurements ...
See the other products
MICHELL INSTRUMENTS

carbon monoxide analyzer
KANE458
Dual pump system for CO sensor 'over-range' protectionStructured commissioning testFast printScreen protection6 line displayFactory fitted upgrades available...the best just keeps getting better!FeaturesStructured commission testRotary ...
See the other products
Kane International

carbon dioxide analyzer
KANE456
All the great features of KANE455 with...Structured commissioning testVariable countdown time 90, 60, or 30 secondsFast printScreen protection2 dec point resolution on CO26 line display...the best just got better!FeaturesStructured commission ...
See the other products
Kane International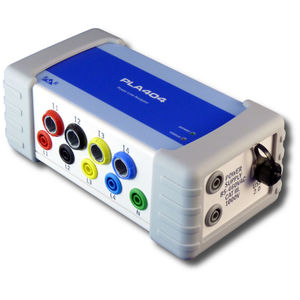 electrical network analyzer
PLA404RGP
PLA404RGP is highly portable power quality analyser designed for measurements at distribution boards with limited space. PQ analyser has 5 voltage inputs and 4 current inputs for Rogowski ...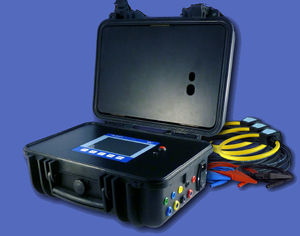 electrical network analyzer
PLA44RGP
The portable power quality analyser's design is based on the PLA44 power quality analyser. This portable variant is also following the panel version the standard EN 61000-4-30 class A for measuring power ...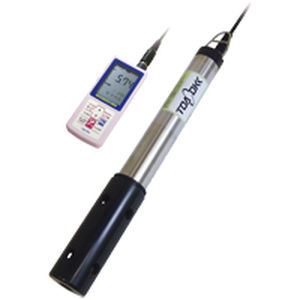 Simultaneous measurement of pH, Conductivity, Turbidity, Temp., Salinity (DO measurement possible as option) Suitable for water quality management of river/lake or factory/construction effluent Reliability of low range turbidity measurement ...
See the other products
DKK-TOA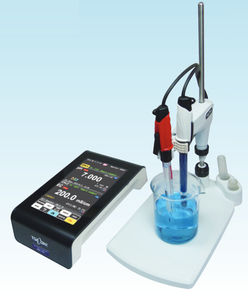 Large Color LCD and Touch panel Each channel can be connected to pH/ORP/Ion/DO/Conductivity cell 2 ports of automatic recognition connector installed Automatically recognizes PC, Turntable, Printer JP16 (The ...
See the other products
DKK-TOA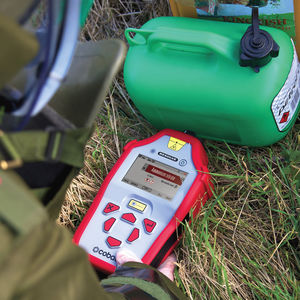 identification analyzer
Resolve™
... environmentsUser-friendly - Large buttons, simple interface, designed for use in protective gear Handheld Through-Barrier IDResolve is the world's only handheld Raman system for true through-barrier identification ...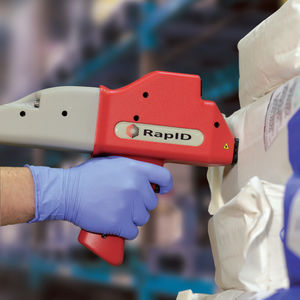 organic matter analyzer
RapID™
RapID™ is the next generation in portable Raman raw materials ID verification, extending high-throughput spectroscopic identification through clear packaging to non-transparent and coloured containers – even multi-layer ...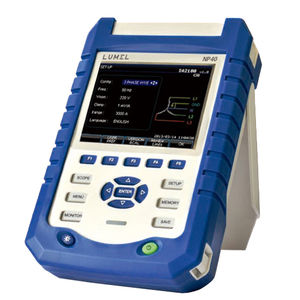 communication network analyzer
NP40
... registration frequency from 1 second up to 60 minutes, built-in 8G memory card, ethernet interface for remote operation of the analyzer, USB Host to move archive data and screenshots to an external USB memory, ...

water analyzer
Oakton® SaltTester 10
... dropped in water Direct full-scale readout Ideal for spot checking NaCl-based samples. Display reads direct concentration—no manual corrections are necessary. Push button calibration provides easy and precise field ...
See the other products
OAKTON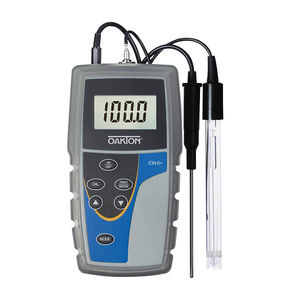 ion concentration analyzer
Ion 6+
Direct readout of ion concentration at economical prices Works with almost all ion selective electrodes with BNC connectors Reads ion concentration (ppm) pH, mV, and temperature Preprogrammed ion calibration points let even beginners ...
See the other products
OAKTON

electrical network analyzer
max. 1000 V RMS, 6500 A RMS | 8335
The PowerPad® Model 8335 is a three-phase power quality analyzer that is easy-to-use, compact and shock-resistant. It is intended for technicians and engineers to measure and carry out diagnostic work and power quality ...
See the other products
AEMC Instruments

electrical network analyzer
3945-B
The PowerPad® is a hand-held three-phase power and power quality meter with a large easy-to-read graphical color display. Measurements are displayed numerically and graphically with colored waveforms. The meter is menu driven with pop-up ...
See the other products
AEMC Instruments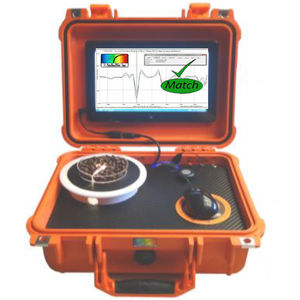 liquid analyzer
StellarCASE-NIR™
... Rugged and portable for field, at line, or laboratory applications Simple to use with little to no sample preparation required Affordable and accurate solution for your application Applications at your fingertips With ...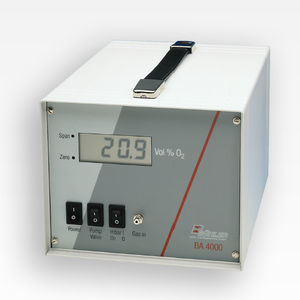 ... Quick, accurate and reliable O2 analysis Optional pressure gaugeThe portable Bühler O2 analyser BA 4000 Inj. is a special unit for determining oxygen in low gas volumes. This analyser ...

... which needs an analzer with various gauging principles principles. The BA4510 from the BA series is a portable oxygen analyzer that features a ZrO2 gauging cell.

Important values securely under control The TOPAX DX is based on the longstanding experience of many generations of TOPAX controllers from Lutz-Jesco. Its modular design makes it an adaptable and a highly compatible partner in measuring ...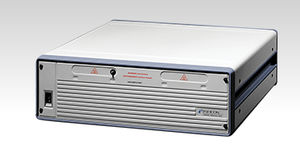 gas analyzer
3000 Micro GC series
... Micro GC modules, keeping you in control of your gas analysis and your process.The Portable 3000 Micro GC truly mobilizes gas chromatograph analysis. Simply carry this portable GC to your sampling point, ...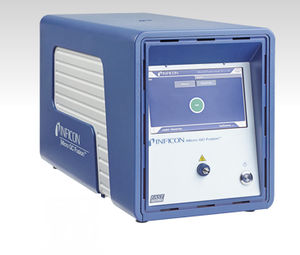 gas analyzer
Micro GC Fusion®
Micro GC Fusion offers significant throughput gain through rapid temperature ramping and modular architecture. The transportable, lightweight chassis and web-based user interface enables simplified operation for both on-site and in-lab ...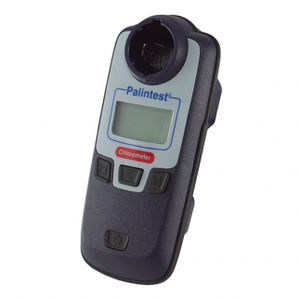 water analyzer
PTS045D / PTH045D
The Compact Chlorometer is ideal for the field professional validating the safety of drinking water or wastewater disinfection:True chlorine calibration – results are calibrated against real chlorine samples for the most accurate resultDPD ...
See the other products
Palintest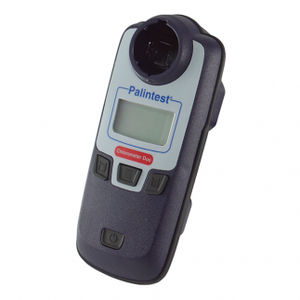 water analyzer
PTS027 / PTH027
Whether testing drinking water compliance using the DPD method or measuring higher levels of chlorine concentration for process applications via the Chlorine HR method, the Compact Chlorometer Duo provides both: Simple operation ...
See the other products
Palintest