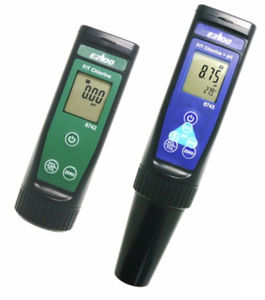 Features: Microprocessor based for fast and accurate measurements. Large LCD displays pH and Temperature simultaneously. EPA approved DPD method. Automatic Temperature Compensation (ATC) MAX/MIN mode and reading ...
See the other products
GOnDO Electronic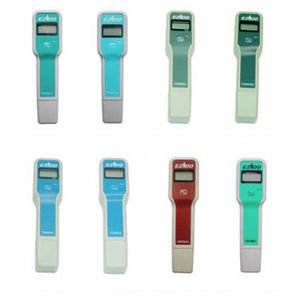 Features: Fast response combined with High Accuracy. Lightweight and compact. Splash-proof membrane keypad. Electrode can be extended up to 80mm. Pocket clip moulded on the rear of the case.
See the other products
GOnDO Electronic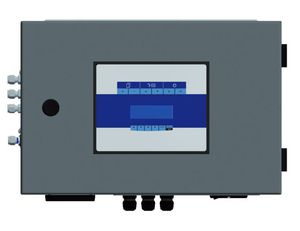 multi-gas analyzer
INCA1011
The Multigas-Analyzers of the INCA1011 series are designed for indoor installation and the analysis of condensate-free sample gas under pre-pressure. The device can be equipped with 1 sample gas inlets and 2 calibration gas inlets.
See the other products
UNION Instruments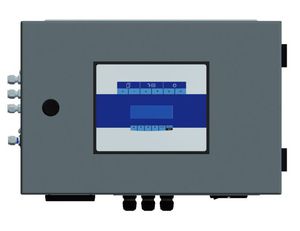 multi-gas analyzer
INCA1021
The Multigas-Analyzers of the INCA1021 series are designed for indoor installation and the analysis of condensate-free sample gas with or without pre-pressure. The device can be equipped with 1 sample gas inlet and 2 ...
See the other products
UNION Instruments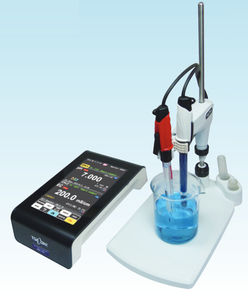 water quality analyzer
MM-43X
Large Color LCD and Touch panel Each channel can be connected to pH/ORP/Ion/DO/Conductivity cell 2 ports of automatic recognition connector installed Automatically recognizes PC, Turntable, Printer JP16 (The ...
See the other products
DKK-TOA

HART communication protocol interface with a 2-wire, 24 VDC circuit Available for both pH and ORP measurements Diecast aluminum enclosure, digital display and a wide range of other useful features One-touch auto ...
See the other products
DKK-TOA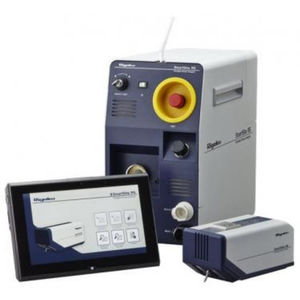 metal analyzer
SmartSite RS
Portable stress analyzer Non-destructive portable stress analyzer for field and indoor use The SmartSite RS is the world's smallest portable stress ...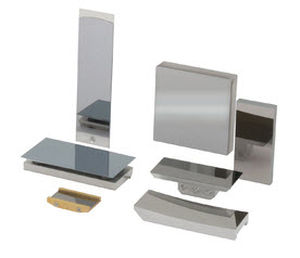 ... temperature, and radiation damage make Ovonyx multilayers superior analyzers in light element spectroscopy. Available for any spectrometer, more than 35,000 Ovonyx Analyzers sold Ovonyx analyzers ...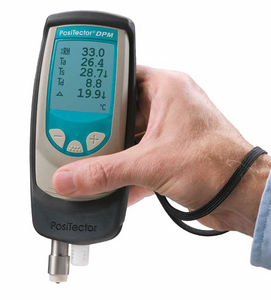 Dew Point Meter The dew point meter records the air humidity, temperature and surface temperature of a substrate prepared for painting. The dew point meter will assess the climatic conditions to determine the suitability for painting. ...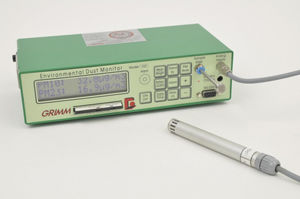 Portable Environmental Dust Monitor, Model EDM 107 A hand-held device based on the approved Grimm EDM 180 With the compact Environmental Dust Monitor EDM 107 of Grimm's environmental product group, the entire PM values ...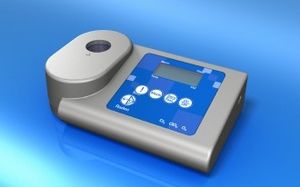 chlorine analyzer
Radon FM
comfortable by internal memory automatic switch-off real time clock and date waterproof accord to IP 68 Description The Radon photometer is used for measurement of Chlorine, Chlorine Dioxide and Ozone. Accurate and ...

laser beam propagation analyzer
M² -200s series
... Silicon Firewire Camera This camera-based M² measurement system accurately analyzes lasers with wavelengths from 266nm - 1300nm with its silicon camera. It features a compact portable design, automatic ...

The ORBISPHERE 3620 Series is a dual channel process gas analyzer developed by Hach Lange. It is built to work with 2 Orbisphere patented sensors. This unit is mainly used for optimum measurement and control in harsh ...

Hach presents 3650 handheld analyzer. It provides accurate measurement of both saturated and trace level (as low as 1 ppb) concentrations of oxygen in gas and liquids. The 3655 is used for measurement ...


EX800: ExStik® 3-in-1 Chlorine, pH, Temperature Kit Chlorine, pH and Temperature measurements with all the necessary accessories Features: Includes CL200 meter, pH electrode, reagent tablets, 4 plastic cups, weighted stand, pH ...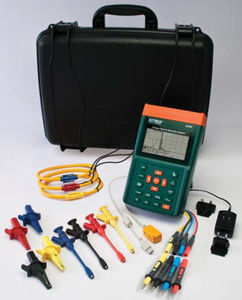 power analyzer
3000 A | PQ3350-3
Features: * Datalogging of single and 3-phase/3-wire or 3-phase/4-wire systems (up to 52,428 single phase readings or 17,476 3-phase readings) * Flexible clamp probes can be used for wrapping around bus bars and wire bundles ...

portable analyzer
LABR-1.5x1.5
... the Model 2007 Tube Base as well as into Model 2007P combination tube base and preamplifier. Model 2007/2007P connect to an MCA or other standard signal processing electronics. However, the most powerful combination ...
See the other products
Canberra Industries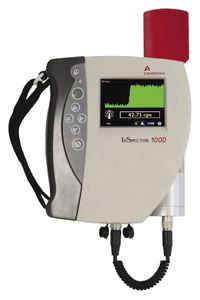 portable analyzer
InSpector™ 1000
... conditions. The unit can be held and operated in one hand (even if wearing gloves). The convenient hand strap leaves the hand positioned to easily reach the controls with the thumb. ...
See the other products
Canberra Industries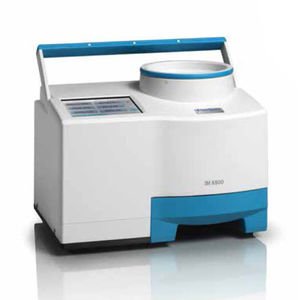 moisture analyzer
IM 8800
IM 8800 is the next generation portable NIR instrument for protein, moisture and oil determination in grain and oilseed. The instrument has been designed with portability in mind to give users freedom ...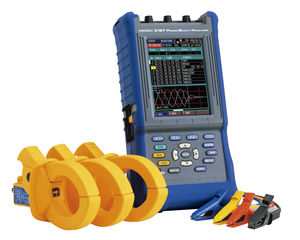 power quality analyzer
600 V AC, 500 mA - 5 kA AC | 3197 PQA
The 3197 PQA model is manufactured by Hioki, and is a portable PQA that is ideal for use in regulating inrush currents, voltage swells, voltage dips, transient over-voltages, and as well as interruptions. The unit is ...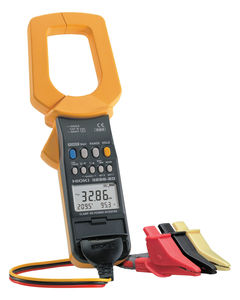 power analyzer
150 - 600V, 20 - 1000A, 6 - 1200kW | 3286-20
The 3286-20 by Hioki E.E. Corporation is a portable power analyzer which is known for functionality and safety. This portable unit has a single phase system which has a rating of 600 ...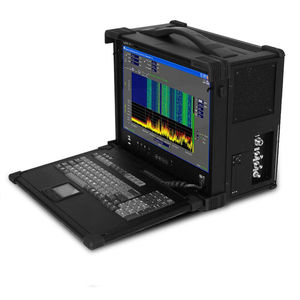 network analyzer
20 - 12000 MHz | CS9000SM BSA
The CS9000SM Portable Broadband Signal Analyzer and Recorder series provides the widest bandwidth and deepest memory RF/baseband signal analyzers available. The BSA combines broadband ...
See the other products
AEROFLEX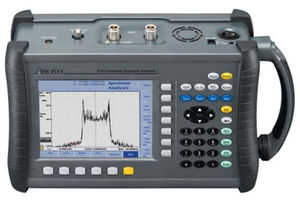 spectrum analyzer
100 kHz - 7.5 GHz | 9103
... emissions. – Used to detect and locate faulty mobile phone parts and components. Typical measurements with the 9103 Handheld Spectrum Analyzer include transmitter testing, alignment of modulators and ...
See the other products
AEROFLEX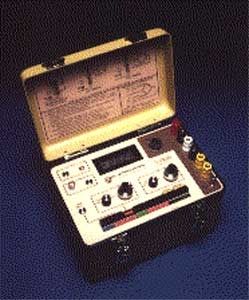 Vishay Micro-Measurements instruments are a complete range of high-quality instruments engineered specifically for strain gages.

... how can you determine when a lens is truly in need of replacement? II-VI Infrared has your answer. Our NEW, portable Lens Stress Analyzers enable you to see lens stress before catastrophic lens failure ...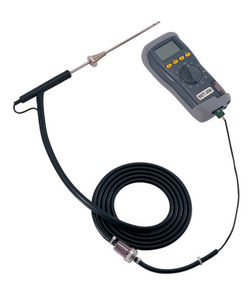 flue gas analyzer
SET-200
The SET-200 Stack Efficiency Tester is quick and easy to use. The unit measures O2 and CO content, and stack temperature, then calculates CO2, excess air and combustion efficiency. No special training or skills are needed to use this ...

noise and vibration analyzer
... amount of information about the exact conditions. Evaluation of the force-distance signal is conducted with a Fast Fourier Analyzer that displays a measured value for each frequency of the spectrum. (vibration acceleration ...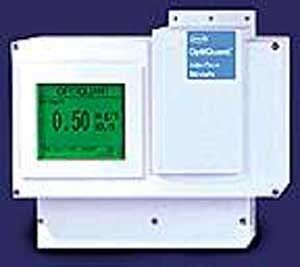 ... controls either a single Probe Module or a number of Probe Modules connected by a digital network. The Display Module is fully portable and can be disconnected and moved anywhere within the network. The Display Module ...
See the other products
Hach

With Luminescent Dissolved Oxygen (LDO) technology integrated into the ORBISPHERE 3100, this analyzer is guaranteed to improve process efficiency and provide accurate dissolved oxygen measurements. * Robust design ...
See the other products
Hach

gas analyzer
CARBOCAP® GM70
- Two optional sampling methods: diffusion or pump aspiration - User-friendly meter with multilingual user interface - Numerical and graphical display of measurements - Data can be logged and transferred to PC via ...

gas analyzer
CARBOCAP GM70
The Vaisala CARBOCAP® Hand-held Carbon Dioxide Meter GM70 is available with a sampling pump. The GM70 with the pump-aspiration option is ideal for validating the calibration of incubators and environmental chambers. To prevent condensation ...