... foodstuff and so on. Features and benefits simple to operate, fully automated, self validating analyzer; rugged/Versatile design for laboratory and field mobile conditions; ultra low detection limit ...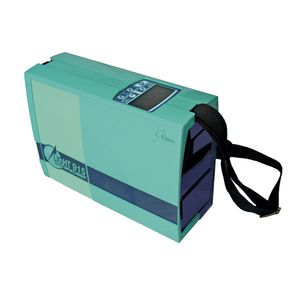 mercury analyzer
Light-915
... 0.1 to 3000 μg/m3); data logger; rugged/versatile design for laboratory and field mobile conditions; Areas of application The Light-915M portable mercury analyzer system copes with ...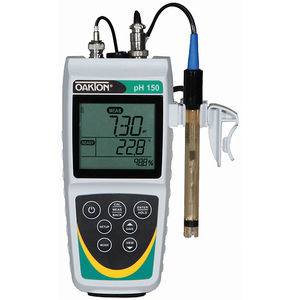 pH analyzer
-2 pH ... +16 pH, ± 2 000 mV, -10 °C ... +110 °C | pH 150
... smart averaging, hold function, calibration alarm (visible), battery life indicator, and electrode status. Data storage allows manual storage and recall of 150 data sets, as well as the log of the last calibration data.
See the other products
OAKTON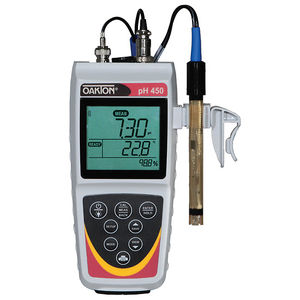 pH analyzer
-2 pH ... +16 pH, ± 2 000 mV, 0 - 19 999 | pH 450
... averaging, hold function, calibration alarm (visible), battery-life indicator, and electrode status. Perform data logging with manual or timed collection of up to 500 data sets with real-time clock time/date stamp. ...
See the other products
OAKTON

... phase. It is also available with wall, rack or panel-mounted versions for online measurement or portable version. In addition, this unit is suitable for CO2 and N2 monitoring for beverage processing.

Hach presents 3650 handheld analyzer. It provides accurate measurement of both saturated and trace level (as low as 1 ppb) concentrations of oxygen in gas and liquids. The 3655 is used for measurement ...


EX800: ExStik® 3-in-1 Chlorine, pH, Temperature Kit Chlorine, pH and Temperature measurements with all the necessary accessories Features: Includes CL200 meter, pH electrode, reagent tablets, 4 plastic cups, weighted stand, pH ...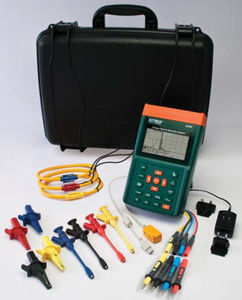 power analyzer
3000 A | PQ3350-3
Features: * Datalogging of single and 3-phase/3-wire or 3-phase/4-wire systems (up to 52,428 single phase readings or 17,476 3-phase readings) * Flexible clamp probes can be used for wrapping around bus bars and wire bundles ...

radiation analyzer
Q4-GR1™
... quantification of individual radionuclides without the need for chemical separation. Quant for GR1 (Q4GR1) is a unique solution for mobile laboratory radionuclide analysis for measuring the activity of radionuclides ...
See the other products
EI Detection & Imaging Systems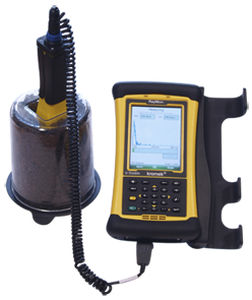 radiation analyzer
Quant™
Quant™ for RayMon10™ - Quantitative Analysis Module Quantitative activity analysis module provides the complete hardware and software package required for accurate measurements of specific radionuclides. The module is fully ruggedised ...
See the other products
EI Detection & Imaging Systems

... on UMTS, GSM, and CDMA, as well as the mobile core, IMS, PSTN and Internet. The JDSU Signaling Analyzer Real Time (SART) solution allows complete testing of network and individual call performance across ...
See the other products
JDSU

spectrum analyzer
OSA-500 series
Full range of optical spectrum analyzers for spectral measurements in CWDM, DWDM, and ROADM testing-based systems, providing true OSNR measurements based on the unique JDSU in-band OSNR method. Industry-leading solutions ...
See the other products
JDSU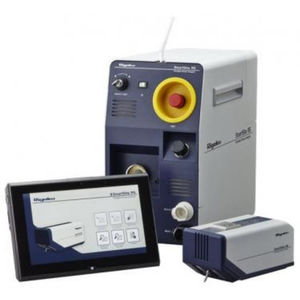 metal analyzer
SmartSite RS
Portable stress analyzer Non-destructive portable stress analyzer for field and indoor use The SmartSite RS is the world's smallest portable stress ...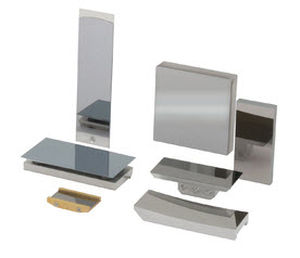 ... temperature, and radiation damage make Ovonyx multilayers superior analyzers in light element spectroscopy. Available for any spectrometer, more than 35,000 Ovonyx Analyzers sold Ovonyx analyzers ...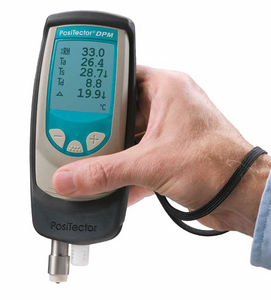 Dew Point Meter The dew point meter records the air humidity, temperature and surface temperature of a substrate prepared for painting. The dew point meter will assess the climatic conditions to determine the suitability for painting. ...

portable analyzer
LABR-1.5x1.5
... the Model 2007 Tube Base as well as into Model 2007P combination tube base and preamplifier. Model 2007/2007P connect to an MCA or other standard signal processing electronics. However, the most powerful combination ...
See the other products
Canberra Industries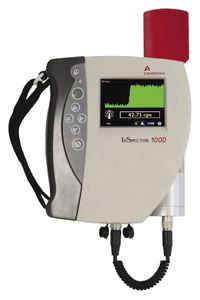 portable analyzer
InSpector™ 1000
... conditions. The unit can be held and operated in one hand (even if wearing gloves). The convenient hand strap leaves the hand positioned to easily reach the controls with the thumb. ...
See the other products
Canberra Industries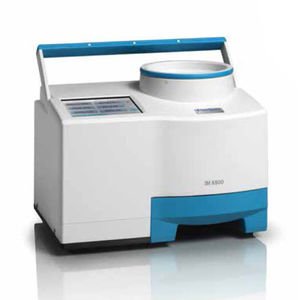 moisture analyzer
IM 8800
Inframatic 8800 NIR Grain Analyzer IM 8800 is the next generation portable NIR instrument for protein, moisture and oil determination in grain and oilseed. The instrument has been designed with portability ...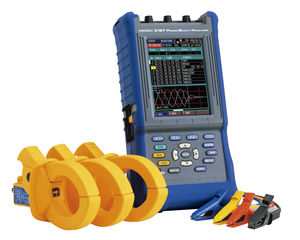 power quality analyzer
600 V AC, 500 mA - 5 kA AC | 3197 PQA
The 3197 PQA model is manufactured by Hioki, and is a portable PQA that is ideal for use in regulating inrush currents, voltage swells, voltage dips, transient over-voltages, and as well as interruptions. The unit is ...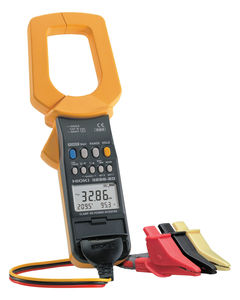 power analyzer
150 - 600V, 20 - 1000A, 6 - 1200kW | 3286-20
The 3286-20 by Hioki E.E. Corporation is a portable power analyzer which is known for functionality and safety. This portable unit has a single phase system which has a rating of 600 ...

XRF analyzer
50 kV | Niton XL3t
... previously achieve with portable x-ray fluorescence analyzers. From the integrated, tilting, color, touch-screen display to the integrated GPS, to the customizable menus for ease of use, the lightweight ...
See the other products
Thermo Fisher Scientific

... Niton XL3p+ x-ray fluorescence (XRF) analyzer offers premier performance with the addition of a silicon drift detector (SDD) while maintaining the point-and-shoot simplicity that has been the hallmark of all of our handheld ...
See the other products
Thermo Fisher Scientific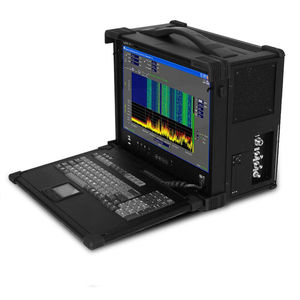 network analyzer
20 - 12000 MHz | CS9000SM BSA
The CS9000SM Portable Broadband Signal Analyzer and Recorder series provides the widest bandwidth and deepest memory RF/baseband signal analyzers available. The BSA combines broadband ...
See the other products
AEROFLEX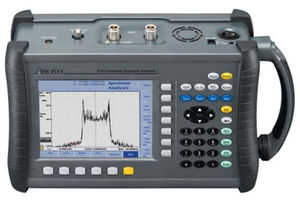 spectrum analyzer
100 kHz - 7.5 GHz | 9103
... emissions. – Used to detect and locate faulty mobile phone parts and components. Typical measurements with the 9103 Handheld Spectrum Analyzer include transmitter testing, alignment of modulators and ...
See the other products
AEROFLEX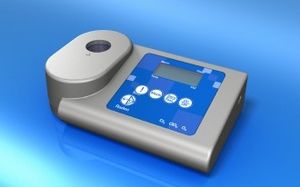 chlorine analyzer
0.01 - 11 mg/l | Radon FM
The Radon photometer can be used in practically every area of water analysis. It requires absolutely no maintenance in because of the high-precision optics with its high-quality interference filters and long-term stable for its LEDs ...

oxygen analyzer
0 ppm - 100 %O2 | BA series
... which needs an analzer with various gauging principles principles. The BA4510 from the BA series is a portable oxygen analyzer that features a ZrO2 gauging cell.

vapor analyzer
0.5 µg/m³ | 2.405

turbidity analyzer
0 - 3 000 FTU | TC-100/500/3000
This checker can be used for continuous monitoring of the water turbidity (TC-100/500/3000) and suspended solids (TCS-1000) . Analogue output (4-20mA) allows you to use this checker with various equipments. Wiper for easy maintenance Original ...

trace analyzer
25 %O2, 1 - 3 l/h | XZR400
A range of trace oxygen analyzers utilizing Michell's Metallic Sealed Reference Sensor (MSRS) technology. Designed to measure O2 as an impurity in pure inert gases such as N2, CO2,, He, Ar and Kr. The XZR400 can also ...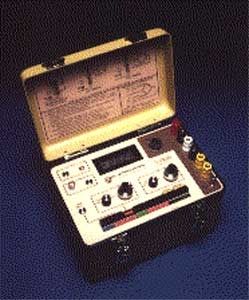 Vishay Micro-Measurements instruments are a complete range of high-quality instruments engineered specifically for strain gages.

... how can you determine when a lens is truly in need of replacement? II-VI Infrared has your answer. Our NEW, portable Lens Stress Analyzers enable you to see lens stress before catastrophic lens failure ...