EMI shielding seal
NW10 - NW48 | VMEVB series
Straight EMC Connector NW10 - NW48 "VMEVB" Range Low-ohm screened contact

shaped seal
VMEVB-serie, IP67
REIKU offers EMC/EMV connectors that are used to terminate the EMI braided assemblies. The multiple piece connector has a inner metal half shell which has a star shaped inner web of teeth that "bite" into the metal brad in order to create ...

Three Bond 1100 Series Liquid gaskets have been developed based on entirely different concept and leak-preventing theory from solid-sheet gaskets. By coating a mechanical joint with one of these liquid gaskets ...

1200 Series silicone-based liquid gasket fills gaps on a flange surface and thus completely prevent leaks. When cured, it forms an excellent rubber-like elastic body offering excellent resistance to vibration and shock. ...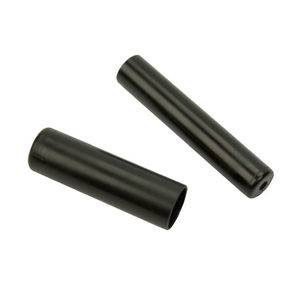 ... Pivot, Wire Stop, U-Bolts, VLD/LD Mounting, Strap Clamps and Shims, Compression Springs, Bellows, Spring Return Kits, Umbrella Seals, Knobs/Handles, Hydrobacks, Spool Valve Adapters, Modulator Assemblies and Replacement Cables.

Protects the manual call point in wet applications. The seal improves the manual call point housing's protection category.

LUBRIKUP® RESISTOIL flange and split rings are made from a special composition of neoprene and cotton duck. Engineering a composition ring that resists swell was another LUBRIKUP® first.
See the other products
Garlock GmbH

Temperature limit: -35 °C - 162 °C
Fluid-Seal™ rod packing incorporates the proven theory of lip-type action (sealing from pressure), with space provided between each ring to assure a perfect, non-binding fluid seal ...
See the other products
Garlock GmbH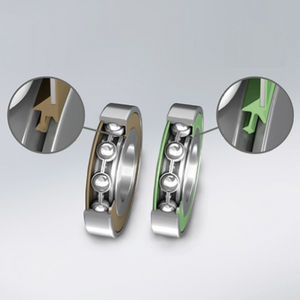 ... ones, the new TM seal has an improved seal lip narrowed by 10% and is 70% longer, which greatly reduces the seal friction as well as the contact pressure along the edge. ...

This products offers edge protection and sealing, with roll length of 20.0 m. 1 Box = 20.0 m

A large range of O-Rings and O-Ring kits are available for use in hydraulic and pneumatic applications for sealing purposes including ranges of both metric and European metric sizes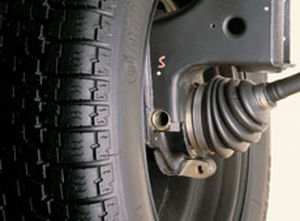 The chasing sealing system has developed its sealing components for the drive shaft designed with thermoplastic elastomers. Its components ensures housing for propeller shaft joints that provide excellent ...

... protect bearings, help to seal in fluids and lubricants, while at the same time providing a barrier between contaminates and various fluids. The seals are constructed with rubber ribs that encase an ...
See the other products
TIMKEN

Temperature limit: -24 °C - 106 °C
... Timken's commercial vehicle oil seals are designed to last and allow for less than perfect operating conditions. Our seals include rubber ribs that cover the entire axle shoulder, sealing ...
See the other products
TIMKEN

The Flowserve's GCX is suitable for working under chemical changing environmental conditions. It is intended for various sealing applications. It is operable in implementations which involves transitional chemical applications.

circular seal
Circpac™ HP
Temperature limit: 180 °C
Pressure limit: 10 bar
Diameter: 25 mm - 280 mm
Circpac HP is an engineered segmented circumferential gas seal for gas compressors with higher pressure capability than typical circumferential seals. Pressure balanced ring designs and hydrodynamic ...

flat seal
DN 10 - 300, PN 6 - 10
The GF's profile flange gaskets are made out of carbon steel, with steel inserts, and are often used in various gas and water applications. They are compatible with all metric GF flange adapters, and are DIN EN 682, ...

flat seal
DN 700 - 1 000, PN 6
This flat gasket for flange adapter features EPDM ca. 70° Shore hardness and PN10 flange bolt circle. It is equipped with the built-in fixation aids such as centering on the internal diameter of the screw crown. It can ...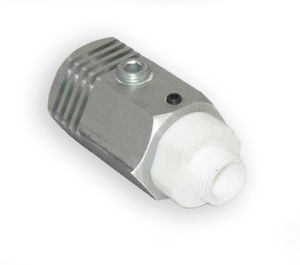 thermal insulation seal
HBS series
The Eclipse Heat Block Seal is purposefully built to seal ultraviolet flame scanners from exposure to high temperature gases as well as provide insulation from the heat originating from the scanner pipe. ...

adhesive seal
Loctite 586
Temperature limit: -50 °C - 150 °C
Sigillante Loctite 586 per metalli, tenuta superiore, eccellente sull'ottone Vantaggi Polimerizzazione lenta, sigillante ad elevata tenuta Indicato in special modo per i particolari in rame e ottone Caratteristiche tecniche ...
See the other products
Henkel Italia S.r.l.

adhesive seal
Loctite 511
Temperature limit: -50 °C - 150 °C
Caratteristiche tecniche Dimensione massima del tubo: 3" Resistenza allo smontaggio: Bassa Temperatura di esercizio: -50°C - +150°C Coppia di rottura: 6 Nm Formati: 50ml, 250ml, 2l
See the other products
Henkel Italia S.r.l.

liquid seal
Permatex® 09943
The Permatex® Single-Use Oil Plug Sealant uses a non-hardening compound that provides protection from leakage, corrosion, and seizing in both assembly and disassembly. The sealant is developed to be ...
See the other products
PERMATEX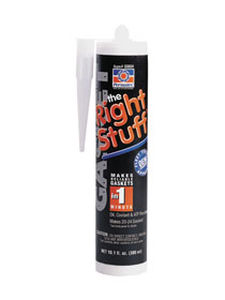 adhesive seal
Permatex® the Right Stuff®
... In only a minute, leak-proof gaskets can be made and put into service. This substance is also sensor-safe and seals instantly. Dependable, long-lived rubber gaskets are created as ...
See the other products
PERMATEX

Diameter: 3.8 mm - 8 mm
Providing a broad range of products matching with each other is the HASCO-Cooling system. The O ring Z 98 is outlined to layout cooling circuits for injection moulds and diecasting in an efficient manner. It has available dimensions ...

... compact compression latches, these malleable and extensively-adaptable bulb-shaped gaskets from SouthCo deliver high-quality noise suppression, and other dry and wet sealing functions. Their primary ...

3M™ Electrically Conductive Cushioning Gasket Tape ECG8035 is strategically made for bonding, EMI/EMC applications in aerospace, medical devices, automotive and consumer electronic devices. It is a double-coated, two-sided ...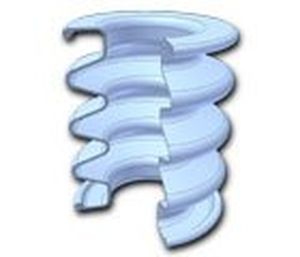 See the other products
Parker Engineered Seals Division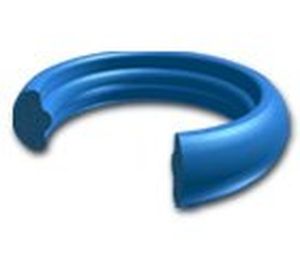 See the other products
Parker Engineered Seals Division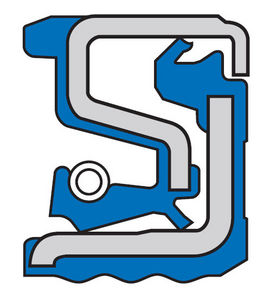 Temperature limit: max 100.0 °C
Pressure limit: max 50000.0 Pa
The CASS T1 simmerring cassette seals represent a highly reliable alternative for the un-hardened and un-grounded shafts (that have not been machined on maintenance and seal replacement), as they can ...
See the other products
Simrit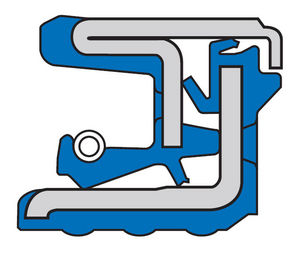 Temperature limit: max 100.0 °C
Pressure limit: max 50000.0 Pa
The Simmerring Cassette Seal Type 2 NBR model is utilized for support interlude functions for single parts. It is incorporated with a shaft sensitive to grounding or hardening, as well as seal-replaced, ...
See the other products
Simrit

Parker's ability to supply metal to rubber bonded seals has expanded into the dynamic seal market with the addition of bonded piston seal technology. Specific to transmission applications ...
See the other products
Parker Sealing and Shielding

Providing Plastic to rubber seals for sealing solutions in void volume and edge molded configurations. Currently suppling OEMs in a variety of applications (i.e. oil pan, intake manifold, valve cover, ...
See the other products
Parker Sealing and Shielding