How to choose this product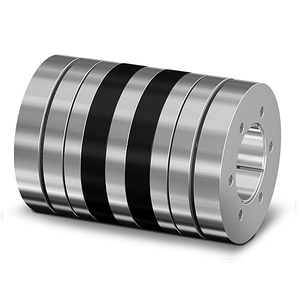 A shaft coupling, as its name indicates, is a mechanical device for transmitting rotational speed and torque from one rotating shaft to another. The two basic types are rigid and flexible shaft couplings.
Applications
Couplings are used in nearly every industrial domain.
Technologies
There are both rigid and flexible shaft couplings, but only the latter are suitable for use with misaligned shafts. Flexible shaft couplings are further subdivided into torsionally elastic and rigid types.
How to choose
The three important factors to consider are the torque, the rotational speed and the shaft alignment the coupling must handle.