The Online Industrial Exhibition
control foot switch
PD series
PD Series Foot Switches › Plastic or aluminyum body › Single level › Ergonomic usage facility width 2 different sizes › Maximum strength to mechanical pulses › Assembly facilility
See the other products
EMAS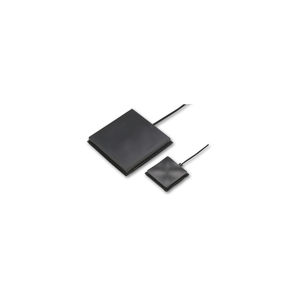 control foot switch
TP series
The TP Touch Pad product line consists of normally-open, press-to-activate switches that are highly water resistant and easily mountable using a frame or adhesive. Custom touchpads are available in five different colors and with logos, ...
control foot switch
PX series
... to prevent accidental operation ■ Large shroud to allow operators to wear industrial protective footwear i Pedal interlock lever to prevent operation unless the operators foot is fully inside the pedal ...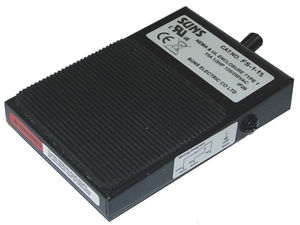 control foot switch
FS-1-15/FS-1-10
... Low cost foot switch for light to medium duty application * Increase size 10% bigger than competitors for easy operation * Available in standard model and ergonomic(front hinged)model * Black painted ...
See the other products
SUNS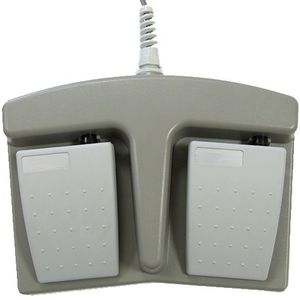 The foot switch allows hands free control of zoom or capture/overview with the Inspex HD 720p and Inspex HD 1080p. This is ideal where the user needs to use both hands for rework or inspection.
THERMOPLASTIC - 2 positions with safety lever - without cover - 3 positions with 3rd safety lever ALUMINIUM - 2 positions with safety lever - without cover
single pedal foot switch
FS series
single pedal foot switch
KN 19
... micro-push-button 1-pole as normally closing contact (function as parameter F-550, for example parameter F-550 = 13 "High lift for walking foot") 1 cable approx. 465 mm long 1 mounting bar 190 x 140 mm Connector RJ12
See the other products
Efka
control foot switch
2410.0301
Product number 2410.0301 Weight 305,842 g Product family Foot switches Switching function Normally open contact (SPNO) Number of poles 1-pole Mechanical life endurance 30E4 Rating IEC 6 (2.5) A 250 V AC 5E4 Proof tracking 250 ...
See the other products
Marquardt Mechatronik GmbH
Foot Control for zooming in and out of Orlaco AF Zoom cameras. In particular, suitable for crane applications. Connecting via a Power supply/control box. Technical specifications Cable 5 or 10m control cable with ...
control foot switch
10 - 20 A
In the 'Light Duty' fooswitch range we offer a wide selection of innovative designs including the 'Aquiline' which is an all moulded assembly supplied in a choice of 5 colours. Equally at home in the workshop or office environments, there ...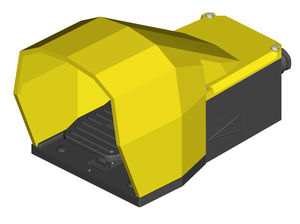 Footswitch 6100 is a control gadget for all modern machine instrument. Every unit can have 1NO+1NC snap or moderate movement switches, or 2NO+2NC moderate activity switches. All NC contacts are of the positive opening ...
See the other products
TER SRL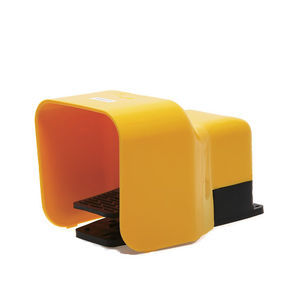 This footswitch is ideal for use with stationary equipment. Pressing the switch in stationary mode dispenses the glue melted during operation.
control foot switch
6 A, 250 V | 2410 series
The 2410 series, manufactured by Marquardt, is a foot switch that features an ergonomic and sturdy design. It has an expected tool life of up to 300,000 mechanical switching cycles. Its cable may be retrofitted ...
Foot Switch Momentary Foot The Trombetta foot switch has a rugged encapsulated design. Suitable for material handling, ground support, personal carriers, ...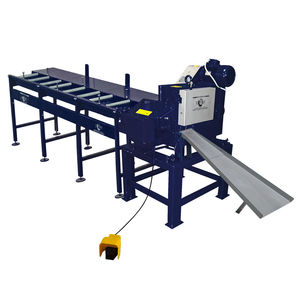 As an accessory for all models Standard Cutting Machines, to be requested at time of order, the mechanically operated mobile pedal plays an important role for safety and to one's health. If combined all'optional base, it can also be adapted ...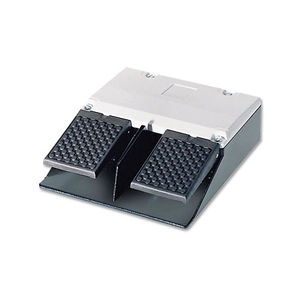 security foot switch
SIRIUS 3SE2, 3SE3
Derived from the three foot switch model choices (SIRIUS, 3SE2, and 3S23). The 3SE2 is most ideal for accessibility when both hands are needed elsewhere. Buyers have an option between two choices: molded ...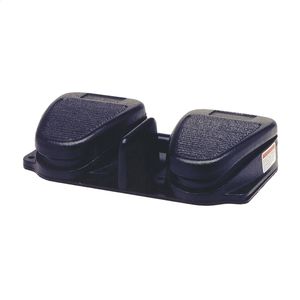 control foot switch
XFS002A
The XFS002A Dual, Heavy-Duty Footswitch includes a "monitor" and "transmit" position. It will plug directly into the XAAB002A Audio Accessory Box, CommandPLUS Series Desktop Console, or Navigator Series Console.