The Online Industrial Exhibition
Pressure: 16 bar - 100 bar
DN: 150 mm - 400 mm
Flow rate: 45 m³/h - 1,100 m³/h
... regulate the flow and pressure of liquids, possibly of vapours and gases e.g. water, steam and other media compatible with material of the valve inner parts. The valve max. differential ...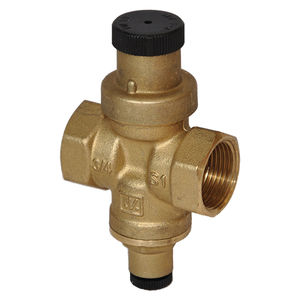 Temperature: 0 °C - 80 °C
Pressure: 15, 25 bar
DN: 10 mm - 100 mm
The series T15 F/F threaded-end pressure reducing valves are suitable for reducing and controlling the pressure. They are made of sandblasted or nickel-plated ...
See the other products
Brandoni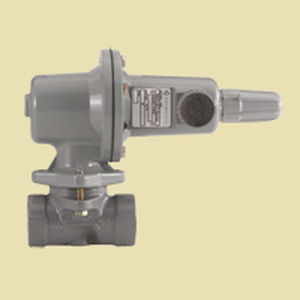 pressure-reducing valve
Mark 627
Pressure: 5 psi - 2,000 psi
... 627 is a self-operated, pressure-reducing regulator that provides accurate regulation and tight shutoff on low- or high-pressure systems. Use on air, natural gas, or ...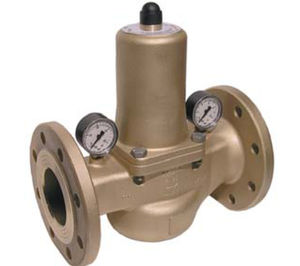 pressure-reducing valve
SD24 series
DESIGN Pressure-reducing valve made of bronze with integrated strainer CONNECTION Flange connection DN65 ... DN80 Flanges acc. to DIN EN 1093-3 PRESSURE SETTING By rotation ...
pressure-reducing valve
PZM7 series
Pressure: 0 bar - 350 bar
Flow rate: 0 l/min - 250 l/min
The PZM7 valve is made as a modular valve and has a mounting surface according to the ISO 4401-07 standards. It is a two-stage type and is used to assure stability of the controlled pressure, ...
hydraulically-operated valve
DB series
Pressure: 0 bar - 350 bar
DN: 10 mm - 30 mm
... position, Ponar Silesia's UZCP10 Pressure Reducing Relieve Valves are also utilized for maintenance of consistent pressure levels in the system, regardless of flow direction. ...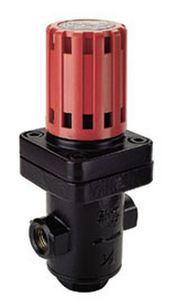 pressure-reducing valve
GD-30, GD-30S
The GD-30 is a compact, high-performance direct-acting valve. Economical to buy and use, it is ideal for those low- to moderate-flow applications where accuracy of +/- 10% is acceptable. The GD-30 is well suited for laundry ...
See the other products
Armstrong International, Inc.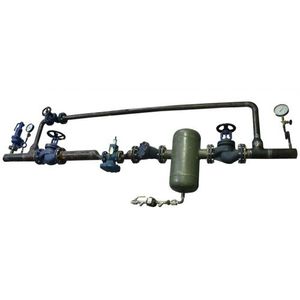 Pressure: 0 bar - 32 bar
... even in case of reducer replacement Steam pressure precision Option for two reducers in series or in parallel connection Protection of low pressure equipment with full lift safety valve ...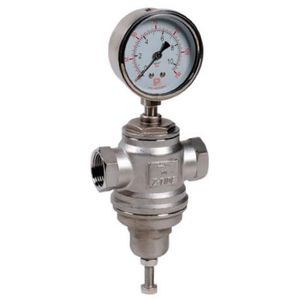 pressure-reducing valve
MXT-89391580 series
Temperature: 180 °C
Pressure: 6 bar
DN: 0.5 in - 1 in
... bar - TS: +180°C - Steam: 6 bar/180°C Supplied with Ø 63 dry manometer indicating the downstream pressure. Connection thread BSP Downstream pressure range 1 - 6 bar 4 - 9 bar
diaphragm valve
BAYARD Monostab
Pressure: 1.5 bar - 12 bar
DN: 50 mm - 200 mm
BAYARD Monostab Pressure Reducing Valve DN 50 – 200 PN 10 – 16 Body: EN-JS1050 Coating: Epoxy Covers a large pressure range Guide piston outside ...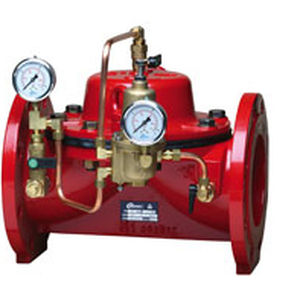 ... hydraulic or pneumatic pressure. The valve will be operated by a pressure reducing pilot valve to achieve constant outlet pressure, ...
See the other products
Dorot Control Valves
gate valve
1/2 - 6", 1 - 13 kgf/cm² | RE series
Valve Body is made by Stainless Steel #316, suitable for fluid, air and vapor. The gate is balanced-pressure designed, which will not influence the outlet pressure caused by unstable ...
See the other products
Elite Line Industrial Corp.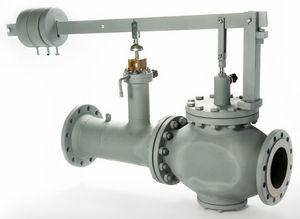 pressure-reducing valve
DM 3, 4
Temperature: 280 °C
Pressure: 16 bar - 40 bar
DN: 50 mm - 400 mm
balanced straight-way valve for medium and very high flow rates | useable for liquids, gases and steam | body made of GGG-40 or GS-C 25 | high precision thanks to integral control behaviour | response time can be adjusted by damping
See the other products
MANKENBERG GmbH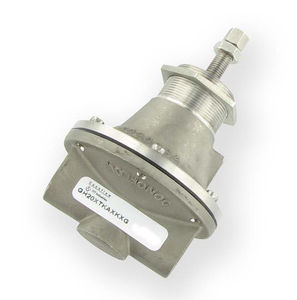 pressure-reducing valve
GH20, GH40, GH25 series
Conoflows Service (GH20 Series) and Pressure Reducing (GH25 Series) Regulators are rugged units with flow capacities and performance characteristics which allow the units to operate in ...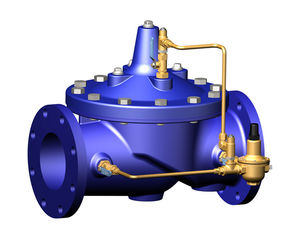 pressure-reducing valve
90-01/690-01 series
Pressure: 225 psi - 400 psi
... and inlet pressure rates, Cla-Val's 90-01/690-01 Pressure Reducing Valve automatically minimizes a high inlet pressure to a reduced stable downstream ...
See the other products
CLA-VAL Automatic Control Valves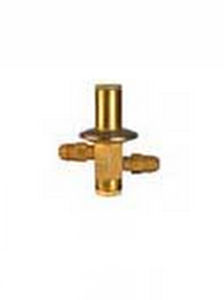 pressure-reducing valve
A-7
Pressure: 400 psi
The A-7 is a constant output valve. The majority of Temprite 920R Series coalescent oil separators monitor the oil back to the oil level control via an A-7 pressure-reducing valve ...
See the other products
Temprite
diaphragm valve
70 series
Pressure: 0.3 bar - 52 bar
Pressure Reducing Valves; stainless steel; with screwed ends or with flanged ends; operated by piston (outlet pressure 0,2 - 80 bar) operated by diaphragm (outlet pressure ...
See the other products
Niezgodka GmbH
Temperature: -54 °C - 71 °C
Pressure: 483, 690 bar
DN: 0.25 in - 0.5 in
... wheel control • Balanced poppet insures accuracy • Integral vent valve Applications • Air compressor systems • Oxygen system charging • Aircraft tire struts • Aircraft component pressure testing
valve with membrane
max. 9 bar | SA
Pressure reducing valves type SA Technical characteristics Pressure reducing valve with one or more pressed brass bodies with single ...
See the other products
ODL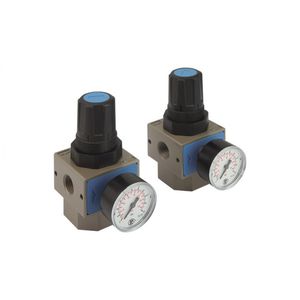 Pressure: 0.5 bar - 10 bar
- Pressure-reduction valve for manual control of compressed air in systems - Targeted supply of compressed air through precise pressure control, for pneumatic vacuum generators, ...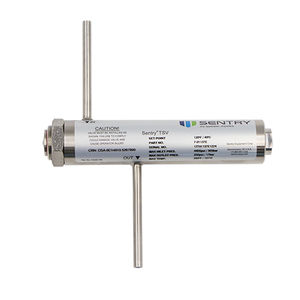 Temperature: 121 °C
Pressure: 303 bar
... be installed downstream of the pressure-reducing device and upstream of analyzers, flowmeters and other low-pressure devices. After a trip, the upstream side of the Sentry TSV will be ...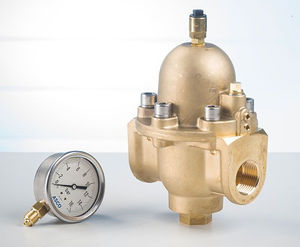 Pressure: 100, 63 bar
... all about CO2" we offer various CO2 equipment for any of your applications. The ideal and reliable high-flow CO2 Pressure Reducing Valve for the use with CO2 tanks.