Extruders
81 companies | 289 products
How to choose this product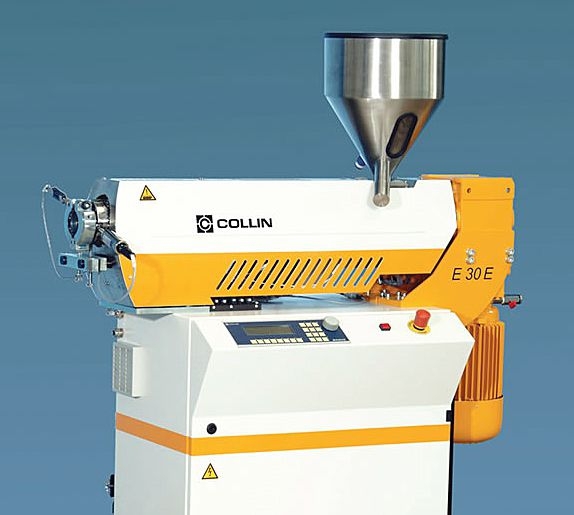 Extruders are designed to mix hardenable materials and to push them through an opening which shapes them in a particular way. While extruded objects can be of different lengths, their cross section always corresponds to that of the die at the outlet of the extruder.
Applications
These materials, including ceramics, thermoplastic polymers, pasta and other food products, are extruded in viscous form and hardened after treatment.
Technologies
These devices are a type of screw press which uses elevated temperature and pressure to extrude a continuous stream of soft material through a cylinder. The movement of the material and the rise in pressure result from screw geometry and the friction of the material against the screw and the cylinder.
How to choose
The configuration of the extruder and the screw should be chosen as a function of the material to be treated.