The Online Industrial Exhibition
{{#pushedProductsPlacement4.length}} {{#each pushedProductsPlacement4}}

{{#if company.requestButtonsVisibility.requestButtonQuestion == "ACTIVE"}}
{{elseif company.requestButtonsVisibility.requestButtonWhereToBuy == "ACTIVE"}}
{{/if}}
{{product.productLabel}}
{{product.model}}
{{#each product.specData:i}} {{name}}: {{value}} {{#i!=(product.specData.length-1)}}
{{/end}} {{/each}}
{{{product.idpText}}}
{{#if product.newProduct}} {{/if}} {{#if product.hasVideo}} {{/if}}
{{/each}} {{/pushedProductsPlacement4.length}}
{{#pushedProductsPlacement5.length}} {{#each pushedProductsPlacement5}}

{{#if company.requestButtonsVisibility.requestButtonQuestion == "ACTIVE"}}
{{elseif company.requestButtonsVisibility.requestButtonWhereToBuy == "ACTIVE"}}
{{/if}}
{{product.productLabel}}
{{product.model}}
{{#each product.specData:i}} {{name}}: {{value}} {{#i!=(product.specData.length-1)}}
{{/end}} {{/each}}
{{{product.idpText}}}
{{#if product.newProduct}} {{/if}} {{#if product.hasVideo}} {{/if}}
{{/each}} {{/pushedProductsPlacement5.length}}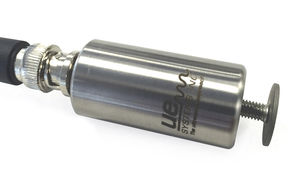 ultrasonic probe
RAS - Remote Access Sensors
When accessibility is an issue, such as when a motor is contained within a closed cabinet, or a test point is in a hard-to-reach area, the Remote Access Sensor (RAS) is the answer. Mount the RAS on the test point and run a cable to an ...

Kimo's smart vacuum probe supports the quick, safe evacuation of refrigeration systems and heat pumps with highly accurate measurements. -High accuracy Pirani® sensor - Vacuum measurement and discharge of refrigerant ...

pH probe
PHETX-600 series
The OMEGA® pH and ORP differential probes offer precise measurements under the situations that always provide traditional Ph probes inoperable. The probes come with a unified encapsulated ...

... range to up to 3000 Aac. The product has three components: a flexible probe, a current-tovoltage converter, and a pair of banana plug output leads. When formed into a loop, the probe is called a Rogowski ...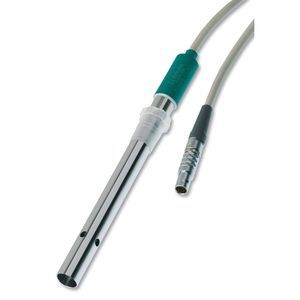 conductivity probe
Conductivity measuring cell made of stainless steel, c = 0.1
The Metrohm high performance conductivity measuring cell are constructed from durable stainless steel and designed for measuring samples with a conductivity of <300 µS/cm; making it ideal for various applications. The cells feature ...

photoelectric probe
MM-0012
The MM-0012 photoelectric probe can be used in synchronism with reciprocating or rotating machine parts when using the data collector type 2526, multichannel data acquisition system type 3551, signal analyzer unit type ...

sound intensity probe
3599
The Bruel & Kjaer Sound Intensity Probe kit 3599 is a compressed system that is composed of two microphone devices. This product is used for gauging noise concentration rating. It is equipped with ZH-0632 remote console ...

high-voltage probe
SHT 40 kV
... high voltage probe. The SHT40kV probe is designed to measure voltages referenced to earth, 40 kVDC or peak and up to 28 kVAC (50/60 Hz) and suitable to be used with any existing multi-meter. The SHT40kV ...

conductivity probe
400 ENDURANCE™
The 400 ENDURANCE™ Conductivity Sensors features cell constants of 0.01, 0.10, and 1.0/cm that incorporates a wide conductivity selection, screw-in process connection, pre-determined cell constant, optional 392o200oC elevated temperature, ...

oxygen probe
Oxymitter™ DR
Direct Replacement Oxymitter of Rosemount Analytical offers cost effective and easy old probes in general purpose and hazardous locations without risking the possibility for upgrading in the future. It operates on other ...

... RollerFORM is a phased array wheel probe offered by Olympus. Its designed for handling the inspection of smooth-surfaced materials and composites. An inexpensive replacement for full 2D encoding systems, this probe ...

... technique used by this new probe can offer better near-surface resolution and pit detection in corrosion survey applications than standard phased array pulse-echo, improving probability of detection of critical wall thinning. Probe ...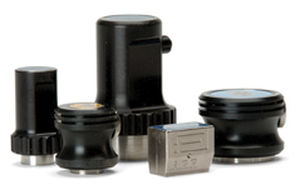 ultrasonic probe
EN12668 | AMxR, DLxR, PFxR series
Atlas European Standard Transducers specifically created LEMO connectors and metric unit element diameters to meet the inspection requirements that are usually used internationally. The world-class and top of the line equipment boasts ...

high-sensitivity probe
MRI CryoProbe for Mouse and Rat
Delivering highest sensitivity in small animal in vivo imaging Based on cryogenically-cooled, RF coil desing this cutting-edge technology delivers an increase in sensitivity of in-vivo proven factors of 2.5 to 5.3 over standard room ...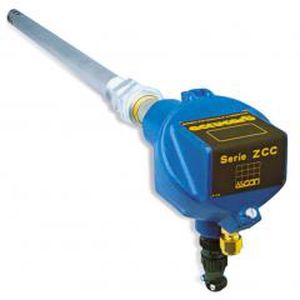 The Accucarb Probe is made for Carbon Potential Measurement. It is made of Zirconium Oxide, and the Carbon potential Measurement device provides highly accurate carbon potential measurements in an easily installed and ...

Zirconium oxide probe for oxygene measurement External electronic within harsh environments: - Available in various lenght - Connectable to the instrumentation OX - Flue gas temperature up to 600°C - O2% Measuring range ...

Zirconium oxide probe for oxygene measurement External electronic under critical process conditions: - Connectable to the instrumentation OX - Flue gas temperature up to 600°C - O2% Measuring range 0.3... 25% - Accuracy ...

Zirconium oxide probe for O2 measurement Integrated electronic for standard conditions: - Available in various lenght - Connectable to the instrumentation OX - Flue gas temperature up to 600°C - O2% Measuring range ...

The Leoni optical fibre probes are engineered for spectroscopic analysis. The unit has the ability to spectroscopically examine liquid, gaseous or solid matter. The units measuring head is connected with several outgoing ...

The optical probes are used in optical transmission measurement, for example in liquids. The two-channel assembly probes (standard version) uses one channel for energy input and a second channel for signal ...

FiberTech's Process Probes are two channel assemblies (standard version). The first one is built for energy input and the second one is for signal transmission that is available in different configurations. It's used ...

carbon dioxide probe
2 000 - 10 000 ppm | EE871
The digital CO2 probe EE871 provides a wide measurement range of up to 10000ppm. The diameter of the probe stands at only 18.5 mm and a protection class of IP65. These are just some of the features that ...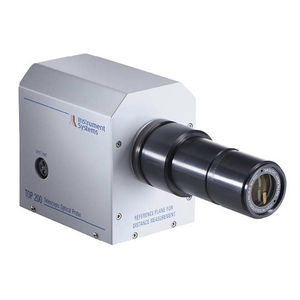 ... currently based on Pritchard style optics with an integrated alignment camera. Typical uses for the TOP 200 telescopic optical probe include testing of displays and panel graphics. Unlike the previous model (TOP 100), ...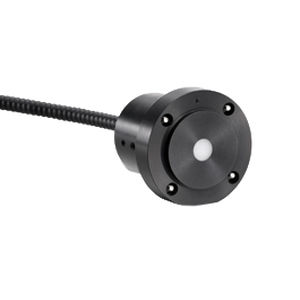 LED 25 optical probe is based on a 25mm inner diameter integrating sphere and 1cm² measurement port. It was conceived as a modular system and can be used with distance spacers for "Averaged LED Intensity" measurements ...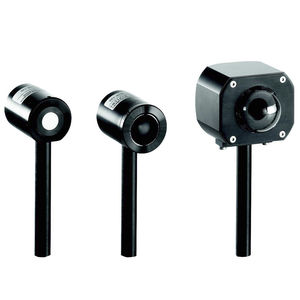 ... optical probes for measuring irradiance and illuminance, and also for general coupling of light into the spectrometer. These probes differ in the degree o f light throughout, the spectral range and cosine ...

dissolved oxygen probe
InPro 6860i
Easy Handling, Exceptional Performance The InPro 6860i dissolved oxygen sensor was especially designed for biopharmaceutical industry use in bench top Research and Development up to validated production fermenters. Low maintenance with ...

dissolved oxygen probe
InPro6960i
InPro6960i is designed for measurement of dissolved oxygen in wort aeration in breweries. These optical oxygen sensors feature easy maintenance that leads to lowered ownership cost and enhanced process safety. This ease of maintenance ...

dissolved oxygen probe
InPro6870i
The InPro6870i from Mettler-Toledo is an optical oxygen sensor which is mostly used in sanitation in bio-pharmaceutical and fermentation applications that need numerous sterilization. A Dynamic Lifetime Indicator (DLI) can replace the ...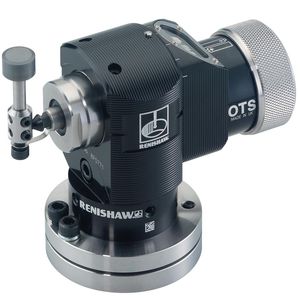 ... twin pallet. Furthermore, the OTS is the first optical transmission-equipped tool setting probe that employs the OSI with OMM 2 optical interface for numerous probe functions.

... quality and efficient production as measure and check operation in order to perfect a project. The RP3 probe modernizes machining tools with its 5-way probe for tool setting and some inspection applications. ...

tool setting probe
Primo™Radio 3D
The Primo Radio 3D Tool Setter is mounted securely to the machine tool table and is used to measure the length and diameter of a cutting tool precisely, to increase machining accuracy. There are a number of benefits to using the tool ...

The Primo LTS is a single-axis tool setter which, when used in conjunction with LTS application software, provides a number of benefits. Reduce the time taken to set tools by up to 90% compared with manual methods. Automatically ...

Our RPB and RPS Raman probes are versatile sampling accessories for lab applications. The probes are available for 532, 638, 785 and 1064 nm with FC and SMA 905 connectors for excitation and collection ...

The DR-Probe is a 45° diffuse reflectance probe with integrated tungsten halogen light source for simple yet elegant reflectance measurements. By fixing the probe's collection optics ...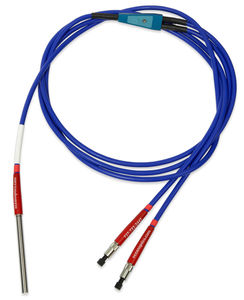 Our premium-grade reflection and backscattering probes are durable, high-quality patch cords that consistently deliver uniform results with minimal signal variance. Available in a variety of fiber core sizes and wavelength ...

... reflection effects when the probe is immersed in powders or dense solutions, and allows the probe to maintain direct contact with those samples for easy and consistent measurements. 6-around-1 ...

optical probe
TP300-Series
This transmission dip probe is a convenient way to measure the absorbance and transmission of solutions in harsh chemical environments using our spectrometers and light sources. The probe ferrule and ...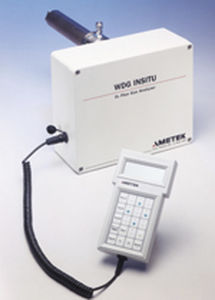 ... insitu probes. On usage of high ash and lower sulfur PRB coals leads to more frequent removal of probes to clean plugged filters. It has a unique inner/outer probe design which facilitates ...

water activity probe
HC2-AW
The HC2-AW water activity probe is designed for use with HygroPalm and HygroLab products with digital signal processing. The probe is characterized by its large thermal mass, which makes it temperature ...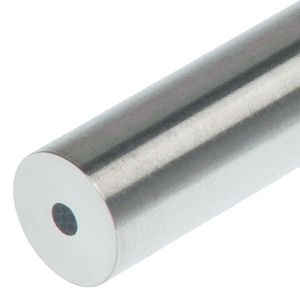 reflection probe
FCR series
... transport the light to the end of the probe. The reflected light is equally reflected into the two read fibers, each of which is attached to a spectrometer. Three SMA-905 connectors are also included with the probe. ...
See the other products
Avantes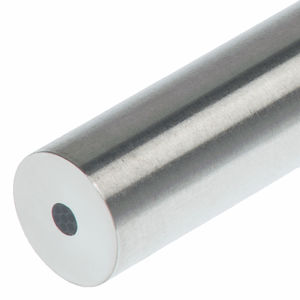 reflection probe
FCR-7xxx00-2-BX series
Reflection probes are used for obtaining spectral information of specula materials and diffuse. Six illumination fibers are used for sending light from a light source to the sample so that reflection can be measured with ...
See the other products
Avantes


reflection probe
FCR-14xx200-2-REF-BX/ME
... separate direction. For one bundle, it is carried out to its probe end for sample measuring. On the other hand, another bundle will go directly to a white reflection tile which is built om the probe for ...
See the other products
Avantes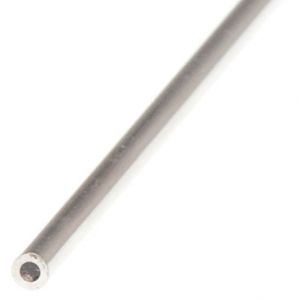 reflection probe
FCR-7xx200-2-1.5/2.5x100 series
Reflection probes with small tips are manufactured by Avantes, and are suitable for use in reflectance measurements. Avantes offers these probes in two standard diameters of small tip probes: ...
See the other products
Avantes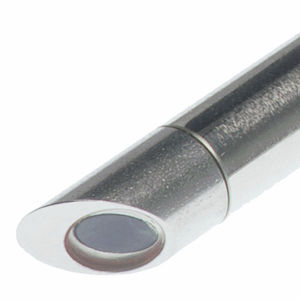 reflection probe
FCR-7xx200-2-45-BX/ME
Avantes Reflection probe FCR-7xx200-2-45 is a range of reflection probes used for productive computation of reflection in granules as well as dense liquids. It permits the operator to merely dip the probe ...
See the other products
Avantes

conductivity probe
027 815 / 027 816
... 200µl respectively. The 4mm probe has a 120mm reach and the 6mm probe has a 180mm reach, making them ideal for use in test tubes and small vessels. Both probes are made from glass and ...

... dissolved oxygen probe specifically reconstructed to make all probes in the series attain similar diameters. This remodeled probe has a narrower diameter compared to the previous probes. ...
How to choose this product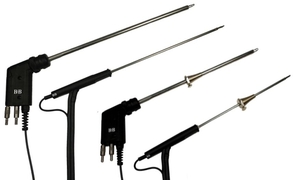 A probe is an intrusive measurement device, as its name suggests. It can be permanently installed or put in place periodically.
Applications
Probes are found in every branch of industry and research for the measurement and control of different parameters. They can be simple sensors or measurement transmitters.
Technologies
Temperature probes are permanently installed in water, air or gas conduits for process control. They can be linked to a measuring device or act as a transmitter. Some surface temperature probes are put in place when needed, along with suitable measuring instruments. Humidity and pressure probes are used to regulate HVAC installations, along with temperature probes.

Oscilloscope probes are used for the display of temporal voltage variations. Current probes take the form of a clamp ammeter or similar device placed around an electrical conductor. Explosion-proof gas sampling probes are found in petrochemical plants, while pH probes are used in chemistry. Probes are classified by precision and protection index.
How to choose
Choice will depend on measurement range, precision, response speed to variations, bulk and protection index.