The Online Industrial Exhibition
electric valve actuator
ST 120 KG
Torque: 10 Nm
Actuator force: 30, 20 N
The ST 120 KG actuator is a complete motor-gearbox unit with integrated limit switches, which limit the rotation angle and can be set via cam discs. The position report is absolute and is performed via a potentiometer. ...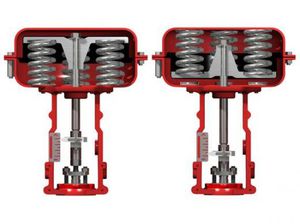 The portfolio includes pneumatic valve actuators, piston actuators, spring diaphragm actuator, and multi-spring actuators to improve ...
electric valve actuator
BackPack™
... the Nordson EFD BackPack™ Valve Actuator can be operated directly on the valve's air cylinder rather than on a separate fixture. It provides cycle capability faster with cycle rates as ...
electric valve actuator
Modutrol IV
Torque: 7 Nm - 34 Nm
If you want to invest in spring or non-spring return motors to use for valve and damper control, you may select one of these items. First of all, the M62xx series is perfect for use with controllers that provide floating ...
See the other products
Maxon
electric valve actuator
EA12
Torque: 5 ft.lb
Description EA12 Valve Actuators The Model EA12 actuator is a spring return gear driven crankshaft actuator for two position operation of dampers, valves ...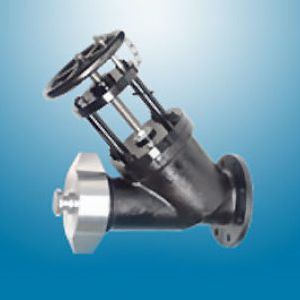 ... sensors, Midland Valve Actuators can immediately minimize operator exposure and EPA/DOT-reportable releases in the event of a leak in the transfer connections. Midland Valve Actuators ...
VT-TA - Electro-thermal actuator , closed and currentless Electro-thermal actuator, white, closed and currentless, position indicator, cable with plug