DC/AC inverters
84 companies | 458 products
How to choose this product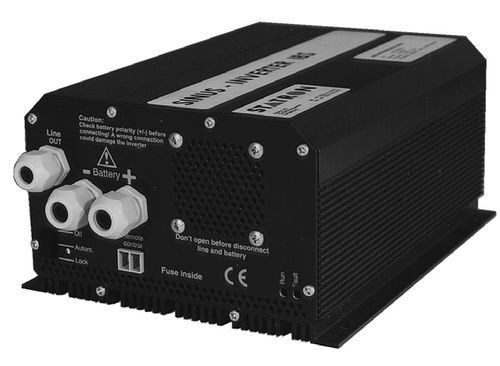 A DC/AC inverter converts direct to alternating current, as in a 220V backup power supply. It can be used with batteries or any other source of DC power.
Applications
These devices are used as backup or uninterruptible power supplies, for emergency lighting, backlighting for LCD screens, to connect solar panels to the power grid, for variable speed control in AC machinery and when only battery power is available for AC devices.
Technologies
The inverter uses a transistor bridge to generate a square wave signal in the primary circuit of a transformer, which produces a sinusoidal or nearly-sinusoidal voltage in the secondary circuit. Units for adjustable speed motors can operate on a modified sine wave, even if the signal is far from a true sine. Variable frequency inverters produce three-phase power if the motor requires it.

In emergency power sources, the transformer's primary coil is excited by a pulse-width modulated voltage, producing a waveform in the secondary circuit which is close to a 220V/50Hz sine (depending on country). This is the preferred means of supplying AC power for electronic devices.
How to choose
Choice of a backup power supply inverter will depend primarily on output voltage and frequency, power and efficiency factor. Power often is expressed in VA.
Advantages
- Reliable backup power