The Online Industrial Exhibition
_All liquid coolers of new range FLV are produced with our new geometry HPC, designed in our test lab and strictly tested. _ Specific fin drawing, special corrugation and precise mechanical expansion ...
water cooler
2.3 l/mn, 1000 W | KG series
... TIG welding machines and other applications - supply voltage: 230 V or 400 V - stainless steel water tank - constant water pressure due to usage of rotary pump - robust heat ...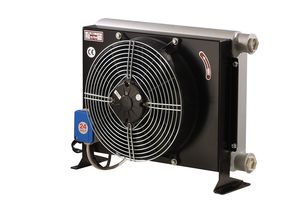 liquid cooler
12 - 24 V, max. 35 bar | APL series
These type of exchangers are particularly suitable to cool oleo hy-draulic systems of mobile machines, having fans at 12V or 24V to be connected to the battery of the machine. The particular structure of the cooling element allows ...
See the other products
COSTANTE SESINO
... custom made solutions, Thermofin has been able to establish itself as a market leader in the design and manufacture of bearing coolers. Whether the heat exchange needs to be forced or natural convection, through single ...
See the other products
Thermofin
water chiller
3,7 - 135 kW | GC
GC chillers cover a cooling capacity range included between 4 and 135 kW and are applied within those industrial applications where cooling water is required, from plastic processing to chemical, from ...
See the other products
EUROCHILLER
water chiller
max. 3 000 kW
This range of ammonia chillers have been designed by J & E Hall Internationalfor water or glycol cooling from -5°C to -25°C outlet temperatures. The chillers can be supplied with air ...
See the other products
J & E Hall International
oil cooler
5 600 BTU, 0.86 kW | HOC-050S
... indicator is installed. You can see malfunction easily because self-checking function is installed. ■ You can use the Oil Cooler under very inferior environment because of compressor for high temperature. ■ You can control ...
See the other products
Weltem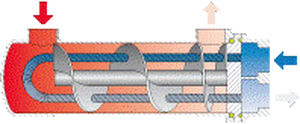 ... U-tube bundle with finned tubes made from tinned Cu and other materials 4-pass coolant flow Low operating costs due to low water consumption Application: Especially suited for cooling of lube oil and hydraulic oil in ...
oil cooler
max. 1 000 psi | UltraFlex
Flow: Fixed & variable model Pressure: Single & variable pressure Outlets: Two high pressure outlets, upto four on board Up to 8 outlet configurations available Reservoir: 50gal/195l Clean Tank Standard Features: ...
See the other products
Cool Jet Systems
... scrapped items during manufacturing. HOFFMANN recirculation chillers maintain and cool the temperature of: drilling oils hydraulic fluids carrier oils emulsions water dielectrics ...
water chiller
1 500 - 13 900 BTU/h | JH series
This indoor chiller features a durable, maintenance free stainless steel cabinet, an all non-ferrous design as well as an air-cooled condenser. Its compact size and simple operation make it the chiller ...
See the other products
Dimplex Thermal Solutions
liquid cooler
WPOWER 5, WPOWER 8
... flow of the cooling liquid when combined with an electronic card. A decrease of the cooling flow beyond a given limit pre-set in the factory causes the generator to shut-down and triggers a signal to indicate insufficient ...
liquid chiller
SK 3335.790 series
Power: 8 kW - 40 kW
TopTherm chillers in a TS enclosure can be integrated perfectly into an enclosure suite. With their small footprint, modular design and dual-frequency compatibility, they are extremely flexible. In addition, they promise ...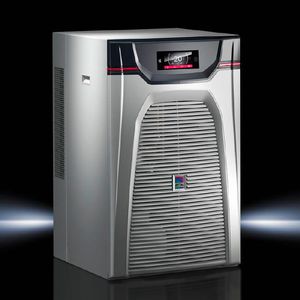 water chiller
SK 3320.200 series
Power: 2.5, 4, 5.5 kW
Blue e+ chillers are efficient, flexible and compact. They offer central, cost-effective chilling of the cooling water and are used to supply air/water heat exchangers etc. Up to 70% energy savings thanks ...
... around the World. The conditions under which cooling systems operate is amazing. Under blistering heat or freezing cold, they perform as required. And the requirements are ever more challenging. Our cooling systems ...
Reliable WITTMANN microprocessor controller. Large surfaced built-in air condenser with fan neck. Automatic filling: visual control via sight glass. 3-7 bar centrifugal pumps with flow volume of 13.2 m3/hr. Hermetically welded quality ...
In order to cool the heating module and the blowingwheel, SMI offers different models of air coolers, suitable for indoor installations.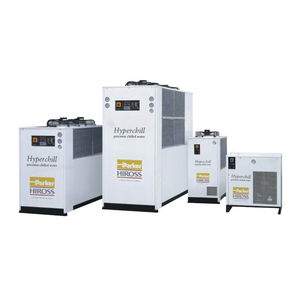 Power: 2,500 W - 757,000 W
... Carbon dioxide (CO2) lasers, excimer lasers, ion lasers, solid-state lasers, and dye lasers all use liquid cooling to remove excess heat. Laser liquid cooling can help accomplish three goals: • Maintaining ...
oil cooler
Hyperchill Plus
Power: 2,000 W - 24,000 W
Chillers designed to provide precise and accurate temperature control for a wide variety of industrial applications, with cooling capacities from 1.7 kW to 58.3 kW @ 25°C ambient temperature.
The water cooling unit OCE-2 H is an efficient, compact cooling unit designed for use together with water-cooled welding equipment, manual or automatic. The water tank and pump is manufactured of ...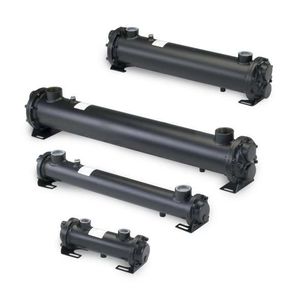 Power: 0 W - 0.29 W
Flow rate: 30 m³/h - 800 m³/h
Pressure: 0 bar - 12 bar
Tubular beam water/oil coolers for use in industrial applications for mineral hydraulic oils and other non-aggressive copper fluids; 8 design series for total 36 sizes; max. oil pressure 12 bar; maximum oil flow from ...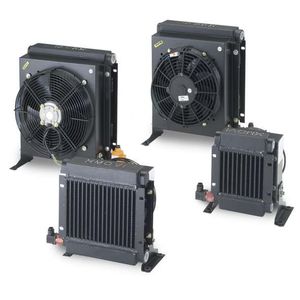 Flow rate: 10 l/min - 300 l/min
Air /oil coolers with blower or suction vent; air flow from 140 to 6,000 cm/H; oil flow 10-300 l/min; heat dissipable power from 1,000 to 30,000 Kcal/H; electric supply 12-24 VDC or 230-400 VAC at 50/60 Hz; optional termostat, ...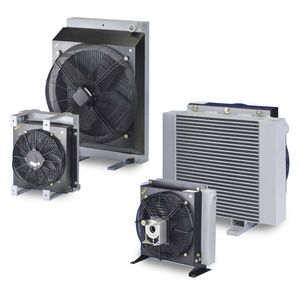 Flow rate: 40 l/min - 800 l/min
Air/oil coolers with blower or suction vent; air flow from 950 to 12.000 cm/H; oil flow 40-800 l/min; heat dissipable power from 8,000 to 150,000 Kcal/H; electric supply 12-24 VDC or 230-400 VAC at 50/60 Hz; optional ...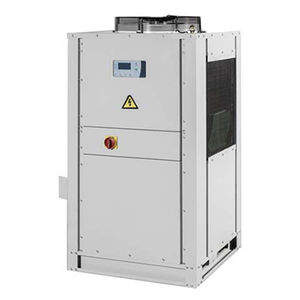 It is used for cooling hydraulic fluid, improving working condition, extending working hours and operating life.
liquid cooling system
COMBIVERT H6
Flexible Cooling Options The different applications in which the H6 system can be used require different cooling design concepts. The H6 system basically offers two heat-sink variants: Air-cooled control cabinet integrated version Flat ...
water cooler
FIFO TOWER C
... carriers. Lowering of the temperature of the soldered assembly is realized in the basic system by a circulation fan. If a cold water supply is available at the system, this can be connected to the FIFO TOWER C. This will ...
Prevent the heating of hydraulic oil. A constant oil temperature leads to reproducable crimp results.
... maceration tank is replaced with a cooler unit for the flash extraction treatment. The system consists of three main components: a storage tank; an immersion circuit with a boiler for heating the crushed grapes; and ...
... range of RMA energy-storing water coolers comprises single air-condensed units with scroll-type hermetic compressors. -All the models include a water storage tank and circulation pump. ...
... expansion type; an air or water condenser can be used. These evaporators are of the horizontal scraped surface type and complete with effective insulation and an outer surface finish of matte stainless ...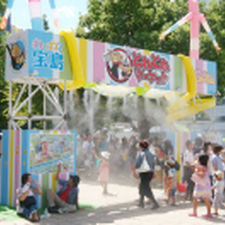 water cooler
LYOHM series
Maximum temperature: 3 °C - 5 °C
Low-energy cooling system producing "Semi-Dry Fog®" (*1) reduces temperatures by 3–5℃ with evaporative cooling without wetting people and objects. This system is highly effective at mitigating the effects of the urban ...
See the other products
H. Ikeuchi & Co., Ltd.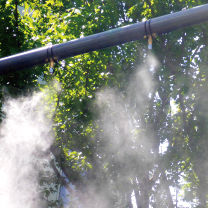 Maximum temperature: 3 °C - 5 °C
... spots, etc. • It can be also used for dust suppression, static charge prevention, and humidification. *1) Spray capacity at a water pressure of 5.0 MPa when the number of installed nozzles is 8 pcs. The number of installable ...
See the other products
H. Ikeuchi & Co., Ltd.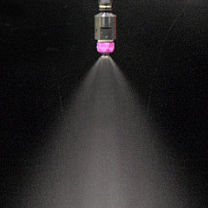 ... at tap water pressure of 2 kg/c㎡ (0.2 MPa). It varies by the tap water pressure. 4.8 L/hr at 3 kg/c㎡ (0.3 MPa) tap water pressure, 5.1 L/hr at 3.5 kg/c㎡ (0.35 MPa) tap water ...
See the other products
H. Ikeuchi & Co., Ltd.