How to choose this product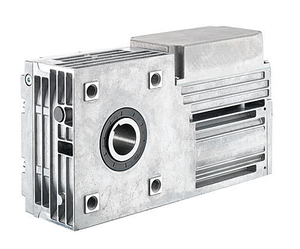 A hollow-shaft gear motor, combining motor and reduction gear, uses a key to link the concentric rotating parts of the input and output shafts, one within the other.
Applications
Gear motors are extremely common in varied industrial applications, such as conveyors and lifting mechanisms. They are found in household appliances in the form of micro gear motors, among others.
Technologies
Hollow-shaft configuration is possible with many different types of motor (AC, DC, brushless, synchronous, asynchronous) or gearing (worm, bevel, planetary).
Advantages
- Integration of different elements
- Compact