How to choose this product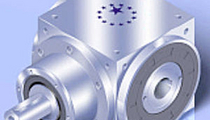 A hollow-shaft gear reducer is a reducing gear whose input or output is bored out. A key links the rotating parts, one within the other.
Applications
Reducing gears are very widely used for the mechanical transmission of motion. They are found in automobile and motorcycle transmissions, machine tools, variable speed drives and gear motors (a motor combined with a reducing gear), among other applications.
Advantages
- compact
- direct-drive