The Online Industrial Exhibition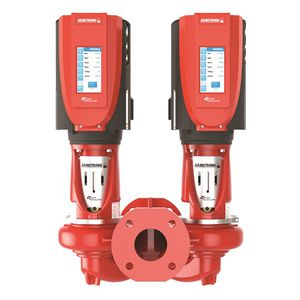 Flow: 56 l/s
Head: 48 m
Power: 0.75 kW - 7.5 kW
... frequency operated pump installations. Remote services through internet to enhance reliability and sustain optimal performance over life of pumps. Materials Ductile iron e-coated casing Stainless steel ...
See the other products
S. A. Armstrong Limited

Flow: 83.28 l/min
Head: 0'00" ft - 350'00"
... sealless regenerative turbine pumps (also known as canned, hermetic, or zero emission pumps) is designed to handle applications with difficult to seal fluids where absolutely leak free performance is ...
See the other products
MTH Pumps/MTH Tool Company

Flow: 1 l/min - 200 l/min
1 to 200 L/min. METALLIC PUMPS WITH 3/4" THREADED CENTRE PORT LIQUID CONNECTIONS. POLYPROPYLENE AIR MOTOR (PPG) OR OPTIONAL METALLIC (-MT) OR CONDUCTIVE POLYPROPYLENE (-PC) AIR MOTOR. LOOPED C® SPRING AIR SPOOL. HIGH ...
See the other products
YTS Pump Engineering

food product pump
VA - INV series
Flow: 0 l/h - 72,000 l/h
Power: 0.56 kW - 5.5 kW
Stainless steel low-speed rotary pumps with flexible impeller; particularly suitable for transfer of delicate, fragile and viscous fluids, also with solid parts in suspension. Our pumps are widely used ...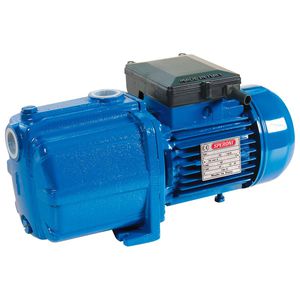 Flow: 70, 80, 90 l/min
Head: 23, 33, 46 m
Power: 0.37, 0.55, 0.75 kW
... horizontal multi-impeller water pumps able to develop high pressure and a high water lift with a comparatively low power consumption. Thanks to their silent running and very good features, they are suitable in domestic ...
See the other products
Speroni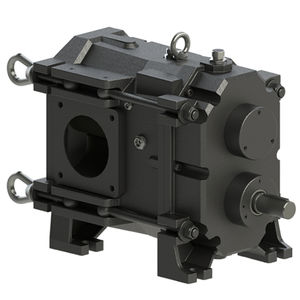 Flow: 38 m³/h - 283 m³/h
Pressure: 6 bar - 10 bar
Power: 11 kW - 44 kW
... damaged in case of a break of the mechanical seals. The BR-EVO features trilobal lobes design and cooled WIDIA mechanical seals. The BR-EVO has been specifically designed for in field easy maintenance: ...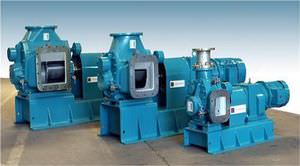 food product pump
SUMO / ROTA
Flow: 3 m³/h - 120 m³/h
Pressure: 8 bar
... Fletcher SUMO and ROTA massecuite pumps are designed to transfer massecuite or magma products in a wide flow range (3 to 120m3/h), High quality Cail & Fletcher SUMO and ROTA massecuite pumps benefit ...

chemical pump
D Exacta series
Flow: 0 l/h - 460 l/h
Pressure: 0 bar - 10 bar
Mechanical Diaphragm Metering Pumps with spring return mechanism * Liquid end: SS 316 L or PVC * Flow-rate adjustment: manual, electrical 4-20 mA or Pneumatic servomotor 3-15 psig servomotor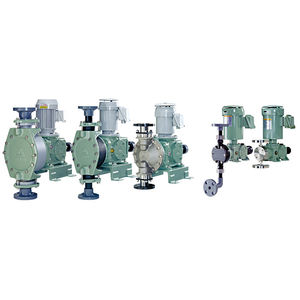 Flow: 0.02 m³/h - 54 m³/h
Pressure: 300,000 Pa - 1,500,000 Pa
... multi-purpose design This series includes the most economical and general-purpose pumps in our metering pump series. In fact, the first metering pump in Japan to use a PVC-molded pump ...
See the other products
IWAKI

Flow: 655 l/min
Pressure: 10 bar
Hydraulic or mechanical (PTO) centrifugal pump. Pump body in cast iron with cataphoresis treatment. Polyamide rotor, Graphite-Silicon-Viton® mechanical seal.
See the other products
COMET Spa

Flow: 44.4 us gal/h - 855.9 us gal/h
Pressure: 43.5 psi - 145 psi
The Iwaki LK Series metering pumps are motor-driven, mechanically-actuated diaphragm metering pumps. This largerLarge LK pumps LK Series can achieve outputs up to 856 GPH (3240 l/h) and ...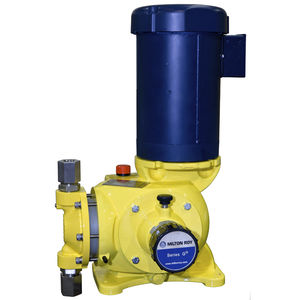 Flow: 1,181 l/h
Pressure: 175 psi
... with ease by this robust metering pump design. The drive incorporates a variable eccentric design which ensures smooth output and reduces system shock. The mechanically actuated diaphragm reduces the ...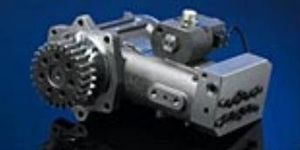 Pressure: 1,800 bar
... robust dimensioning of the pump drives, the determination of optimum clearance in the pump element and the application-oriented selection of high-strength steels with special heat treatment processes. ...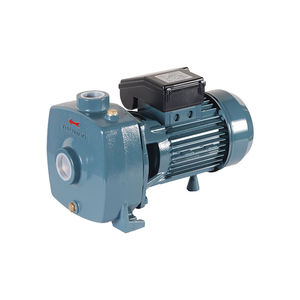 Power: 1.1 kW - 2.2 kW
... components in plastic. PUMP: Horizontal axis pump with bronze impellers (Noryl impellers are available on request), pump body and motor bracket made of G20 cast iron, AISI 304 stainless ...
See the other products
Conforto

Flow: 70 us gal/min - 325 us gal/min
6-Inch SSR Submersible Turbine Pumps The SSR Series Submersible Pumps combine the robust and efficient features of the SR Series proven in the market today with an innovative mechanical ...
See the other products
Franklin Electric

Flow: 5 m³/h
Pressure: 16 bar
... Constant flow speed in the suction housing prevents desposits or sedimentation Rigorous modular principle for high flexibility Compact design High suction lift (self-priming) Fields of Application suction filling transfer ...

clear water pump
MSI series
Flow: 0 m³/h - 11 m³/h
Head: 0 m - 87 m
... systemsCollecting water in wells and tanksDomestic water supply CONSTRUCTION MATERIALS Pump body: AISI 304 stainless steelImpeller: AISI 304 stainless steelSeal: Lubricated double mechanical seal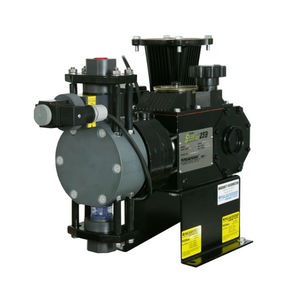 wastewater pump
PULSAR Shadow series
Flow: 0 us gal/h - 170 us gal/h
Pressure: 0 bar - 21 bar
Power: 0 kW - 0.55 kW
The PULSAR Shadow sets a new standard for the mechanically actuated dThe PULSAR Shadow® sets a new standard for the mechanically actuated diaphragm metering pump. It features rugged and ...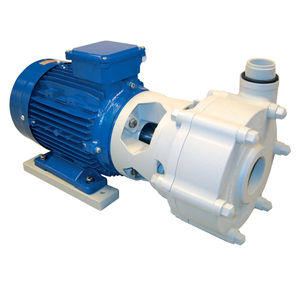 Flow: 350 l/min - 780 l/min
Head: 18, 27 m
Power: 1.5, 5.5 kW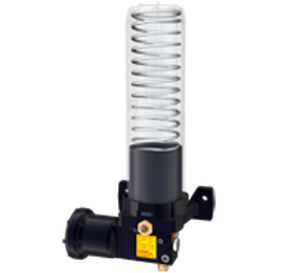 Pressure: 350 bar
Power: 20 W
PAG pneumatic pumps are provided for centralized lubrication systems with grease where progressive distributor are used. The drive of the unit is carried out by a simple-action pneumatic piston, which is controlled by ...

PM-20 Series Manual Pumps PM-20 Series Manual Pumps are used in applications where a fixed output of lubricant is desired. With the PM-20 series, lubricant output takes place upon release of the handle ...

chemical pump
2000 series
Flow: 1.3 l/h - 120 l/h
Pressure: 1,200,000 Pa
The Acromet 2000 Series Meter Pumps, reputed for its reliability in the light industry, is typically applicable in procedures involving fertilizers & nutrient injection necessary in farming, vast commercial nurseries ...
See the other products
Acromet

wastewater pump
7000 series
The Neptune Series 7000 "dia-PUMP" is a mechanically actuated diaphragm measuring pump designed for water, waste water and process uitilization. It is engineered to eliminate the application ...

chemical pump
max. 10 bar | FM series
"FM" type mechanical diaphragm metering pumps are suitable for use when the liquid to dose contains small suspended solids and when high pressure is not required. The gearbox is a standard ...

Flow: 0.09 m³/h - 1.6 m³/h
Pressure: 1.5 bar - 6 bar
Compact volumetric proportional mechanical dosing pump for AcquaSIL 2/15® in disposable bags Proportional mecanical volumetric dosing pump, completely self-priming, ...
See the other products
ACQUA BREVETTI