The Online Industrial Exhibition
%" THREADED CONNECTIONS, RYTON AIR MOTOR (PPS), LOOPED C® SPRING AIR SPOOL, FLAT CHECK VALVES, SIDE PORT LIQUID CONNECTIONS.
See the other products
YTS Pump Engineering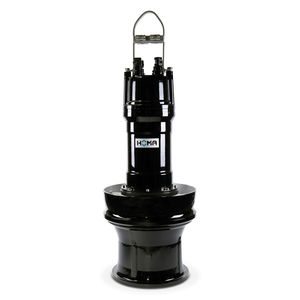 Flow: 1,160 m³/h - 8,290 m³/h
Head: 1 m - 6.7 m
Power: 18.5 kW - 170.2 kW
... volume circulation for water parks INSTALLATION Single-stage submersible pumps in close-coupled design for permanent usage. MATERIALS Motor housing (Grey cast iron GG25) Pump housing (EN-GJS-500-7) ...
food product pump
VA - INV series
Flow: 0 l/h - 72,000 l/h
Power: 0.56 kW - 5.5 kW
Stainless steel low-speed rotary pumps with flexible impeller; particularly suitable for transfer of delicate, fragile and viscous fluids, also with solid parts in suspension. Our pumps are widely used ...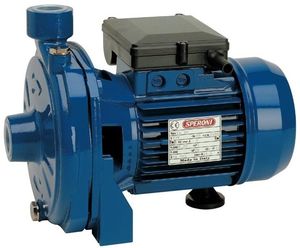 water pump
CM 22/32 series
Flow: 100, 125 l/min
Head: 20, 27, 29 m
Power: 0.37, 0.55, 0.75 kW
Single impeller centrifugal pumps suitable to cover any small, medium or large capacity request; for domestic, agricultural and industrial purposes; with automatic water distribution through small and ...
See the other products
Speroni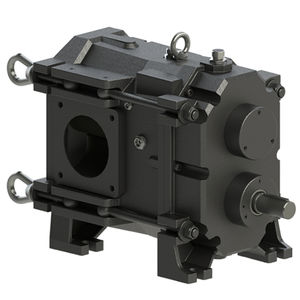 Flow: 38 m³/h - 283 m³/h
Pressure: 6 bar - 10 bar
Power: 11 kW - 44 kW
... damaged in case of a break of the mechanical seals. The BR-EVO features trilobal lobes design and cooled WIDIA mechanical seals. The BR-EVO has been specifically designed for in field easy maintenance: ...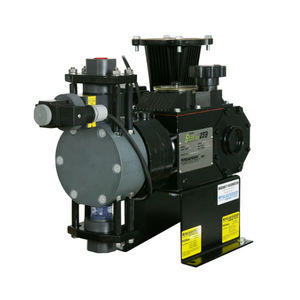 wastewater pump
PULSAR Shadow series
Flow: 0 us gal/h - 170 us gal/h
Pressure: 0 bar - 21 bar
Power: 0 kW - 0.55 kW
The PULSAR Shadow sets a new standard for the mechanically actuated dThe PULSAR Shadow® sets a new standard for the mechanically actuated diaphragm metering pump. It features rugged and ...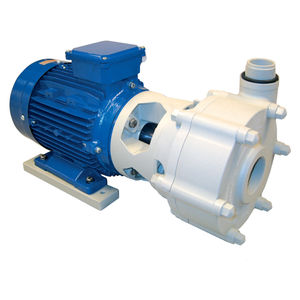 Flow: 350 l/min - 780 l/min
Head: 18, 27 m
Power: 1.5, 5.5 kW
PM-20 Series Manual Pumps PM-20 Series Manual Pumps are used in applications where a fixed output of lubricant is desired. With the PM-20 series, lubricant output takes place upon release of the handle ...
chemical pump
2000 series
Flow: 1.3 l/h - 120 l/h
Pressure: 1,200,000 Pa
The Acromet 2000 Series Meter Pumps, reputed for its reliability in the light industry, is typically applicable in procedures involving fertilizers & nutrient injection necessary in farming, vast commercial nurseries ...
chemical pump
max. 10 bar | FM series
"FM" type mechanical diaphragm metering pumps are suitable for use when the liquid to dose contains small suspended solids and when high pressure is not required. The gearbox is a standard ...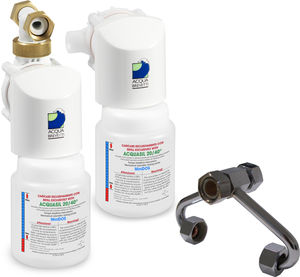 Flow: 0.09 m³/h - 1.6 m³/h
Pressure: 1.5 bar - 6 bar
Proportional mechanical volumetric dosing pump for AcquaSIL 20/40® Mechanical dosing pump, completely self-priming with small dimensions. For DHW treatement.
See the other products
ACQUA BREVETTI
beverage pump
MB, MC series
Flow: 0 l/h - 420 l/h
MB and MC series mechanical diaphragm metering pump is integrated in a spring return construction, generating maximum flow rate of 420 L/h. It is enclosed in a black anodized aluminum-based casing. This ...
See the other products
OBL s.r.l.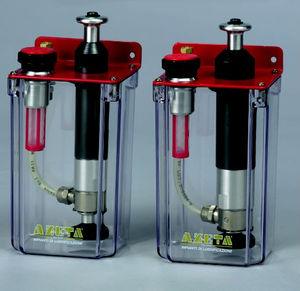 Pressure: 1.7 bar - 3 bar
... 202h (PM 13) 85 x 72 x 173-203h (PM 26) Volumetric manual pump; each activation tallies with the pre-set quantity of lubricant. The lubricant is delivered by a plunger piston driven by a mechanical spring, ...
See the other products
Azeta Zeo Asioli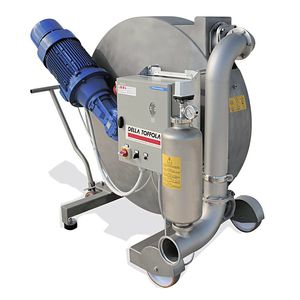 peristaltic pump
PPD 60, PPD 120
Flow: 6 l/h - 1,000 l/h
These pumps are characterized by a type of operation that involves the gradual compression by means of rollers of a flexible tube, which induces a continuous transfer of product. The main features of this pump ...
Power: 5.5, 3.7 kW
... guillotine valves bolted on both ends of the pump. Guillotine valves also available with hydraulic cylinders. Access to the evacuation chamber. Easy access to the remote grease lines on top of the pump. The ...
condensate pump
ARI-CONLIFT series
Pressure: 16 bar
Application: For discharge of condensate with limited sub-cooling Medium: Steam, condensate, etc.