How to choose this product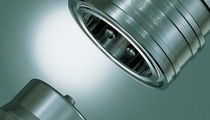 Quick couplings are used for leak-free coupling of pipes. In contrast to other systems, they require no welding.
Applications
Industrial applications are numerous, including offshore work, aeronautics, construction and the automobile industry. Quick couplings are used primarily for rapid interventions.
Technologies
Two coupling types exist:
- Mobile collar couplings have a rubber gasket and a special metal washer.
- Compression joints have a brass olive.

The main difference between the two is the degree of watertightness.
How to choose
Several parameters must be considered when choosing a quick coupling:
- flow rate
- the number of circuits and their diameters
- fluid nature, temperature and pressure.
Advantages
- No welding
- Easy installation
- Rapid operation