How to choose this product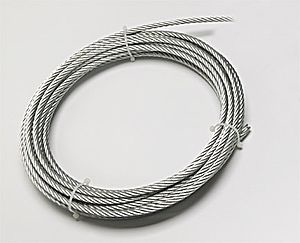 A cable is a device that creates a link between two entities.
Applications
Several different cable types exist for the many, varied applications.
Mechanical cables transmit forces (pull cables, for example). These wires, usually made of steel, are used for control at a distance. They are very common, and consist of a cable sliding in a sheath or conduit.

Electrical cables can provide electrical power to devices, but also may transmit digital and analog data.

Optical cables are used to transmit digital data over long distances at broadband speed.
Technologies
Mechanical cables are usually made of steel, which makes them highly traction-resistant. Electrical cables are usually made of copper, whereas optical cables are generally made of silica.