How to choose this product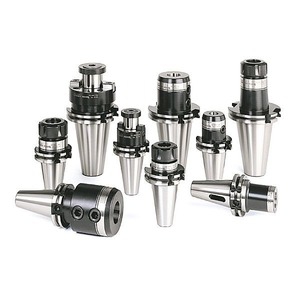 Tool holders serve as supports for cutting tools used on machine tools. They are used for rotary as well as non-rotary tooling, such as on lathes. Size and mounting configuration varies to suit different machine tools and applications.
Applications
These devices are used on turning centers, machining centers, multi-task machining and indexing.
Technologies
Rotary tool holders may have side-lock, collet chuck, hollow shank, Morse taper or shrink-fit holders. Lathe tool holders are mostly static; the cutting tool remains stationary as the workpiece turns. Rotary lathe holders use an internal drive system to rotate the cutting tool for multiple function lathes.
How to choose
Choice will depend on the machine tool's mounting system, the type of operation and the size of the work piece.