current transformer
LCTS series
Current: 100 A - 5000 A
Quickly fixing current transformers LCTS series with split core are adapted to easy assembly on the mounting rail without the necessity of disconnecting the current circuit. Quickly fixing current transformers ...
See the other products
LUMEL

current transformer
LCTM series
Current: 1 A - 60 A
Electric power: 62, 74 W
Current transformers LCTM series have own primary winding. The clamps of primary winding are in the upper part of the current transformer, next to the clamps of the secondary winding. The transformers ...
See the other products
LUMEL

Electric power: 50 kVA - 20000 kVA
Our range of cast resin transformers is from 50 kVA to 20 MVA with voltages up to 36 kV. Trafo Elettro cast resin transformers are distinguished for their customized design which makes them immediately ...

Electric power: 50 kVA - 30000 kVA
Our range of oil immersed transformers is from 50 kVA to 30 MVA with voltage up to 145 kV. For decades Trafo Elettro oil transformers are appreciated for their reliability and are ideal for installation, ...

isolation transformer
MPAS AC/AC
Current: 90 A - 255 A
... Switching Transformer is used to galvanically isolate the yacht`s power system from shore power systems. This device uses high frequency electronic switching technology to efficiently transfer power though a compact and ...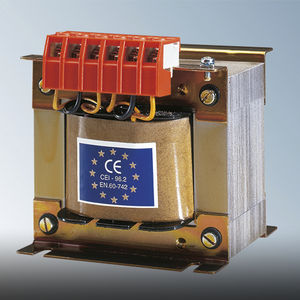 See the other products
Martignoni Elettrotecnica

See the other products
Martignoni Elettrotecnica

instrument transformer
CT
Current: 5 A - 400 A
Designed for use with ALL Broyce Current Relays 5A secondary Moulded Case Small "outside" dimensions "Class I" accuracy Conforms to I EC and BS standards DIN rail clip supplied

protection transformer
IG series
Current: 3 mA - 5 mA
... protection. The transformers measuring accuracy and repeatability is high and is not influenced by the relative position of the individual conductor passing through the transformer core. Nominal measuring ...

Complete range of transformers for reducing high primary currents down to a consistent 5 or 1 Amp secondary current. Options include moulded case width, busbar and aperture sizes, tape wound, balanced and split cores, ...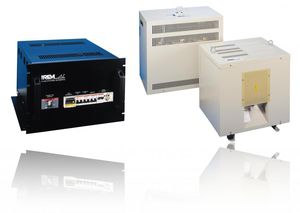 isolation transformer
IT series
Current: 8.7 A - 74 A
Electric power: 6 kVA - 50 kVA
The isolating transformers are specifically designed to meet the main requirements of the TLC plant operators, that is to ensure continuity of operation to transmitter plants usually installed in remote areas, exposed ...

Primary voltage: 24 V
Description: Transformer to feed a maximum of 40 beacons (24 V). Characteristics: Operation: Transformers

flyback transformer
Atexor SLAM® TRANS 200EX
Electric power: 0.2 kVA
Primary voltage: 230 V
Secondary voltage: 48, 12, 24 V
... and only EX-certified portable transformer present on the market. SLAM® Trans is designed to be portable -- being able to be carried by ergonomic handles or shoulder strap. Since its extremely built portable, the transformer ...

flyback transformer
SLAM® TRANS 200EX
Electric power: 0.2 kVA
Primary voltage: 230 V
Secondary voltage: 24, 12, 48 V
... performance that features a portable transformer with a full EX-certification, shoulder strap and handles, and 2 or 4 socket outlets. The percentage of hazardous level is critical to an area where a 110-230V portable ...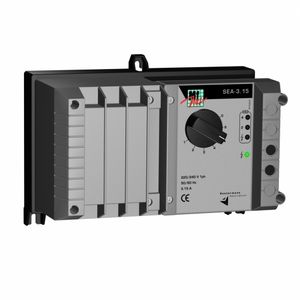 control transformer
3.15 - 6.3 A | SEA Series
The SEA Series is a type of transformer in the Mf-net program manufactured by Vostermans Ventilation. The SEA series includes the SEA 3.15 and SEA 6.3. These transformers can be controlled manually, in ...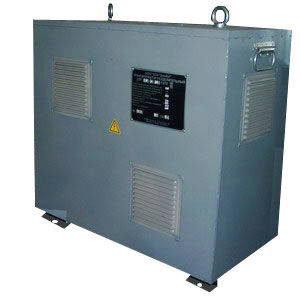 isolation transformer
DTR series
... or null grids. The transformer is considered as isolated if none of its secondary coil is grounded. The RTs comes with advantages like, risk reduction of electrocuting personnel because the secondary terminals of ...

Current: 4 A - 28 A
Electric power: 1 kVA - 10 kVA
Input: 110V. Output: 0 to 250V, Max current: 4A for the 1KVA model 20A for the 5KVA model 28A for the 7KVA model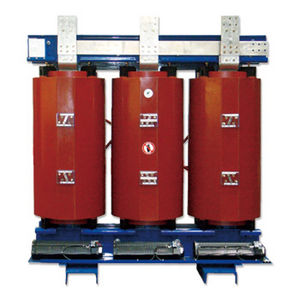 Electric power: 500 kVA - 15000 kVA
... of safety for the power distribution equipments, dry type transformer with fire resistant, non-polluting and humidity resistant features are often the right choice. AEC's cast resin transformer provides ...
See the other products
Allis Electric

Electric power: 2000 kVA
Dry Type Transformer AEC Dry Type Transformer only uses the best A class, B class or H class insulator. With varnish, the dry type transformers are humidity-resistant, compact and ...
See the other products
Allis Electric

welding transformer
ALG 9000I
Current: 9000 A
Electric power: 67.5 kVA - 140 kVA
ALI'X SARL's ALG9000I is medium-frequency welding transformer that features fast output current response with an ultra low internal resistance of about < 65μΩ. It has no derating factor ouput rectifier, with a high output ...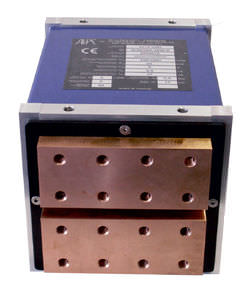 Current: 6500 A
Electric power: 33 kVA - 115 kVA
Ali'x Innovation's ALG6500I is an industrial medium frequency welding transformer. This apparatus exhibits a quick output current feedback capacity, and an equalizing output rectifier function. It also possesses a reduced ...

power transformer
156 - 260 MVA
Radiators, Fan Assembly, Lapp POC and POC-A Condenser Bushings, Ohio Brass Dynavar VN Station Class Surge Arresters, Buchholz Relays Stored Indoors - Climate Controlled Building Nitrogen Blanket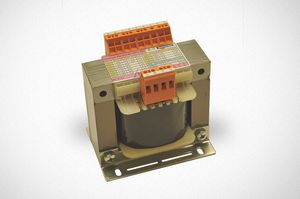 Current: 7.5 A - 25 A
Electric power: 0.01 kVA - 30 kVA
... production, we can also provide special productions within very short periods of time. We are happy to advise you. Our transformers are exclusively produced and inspected in our production hall in Eichenzell. As a result, ...

... frequency transformer. The core of the device can be mounted either horizontally or vertically. The device has a 2500 Vrms voltage. The unit is made of a ferrite core material. The design of the device can be custom-made. The ...
See the other products
HEFEI YATA CO,.LTD

power transformer
EF-20-V
See the other products
HEFEI YATA CO,.LTD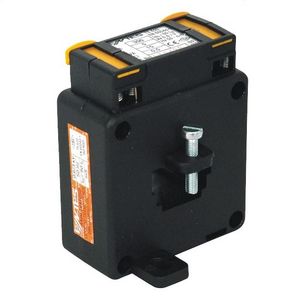 Electric power: 0.01 kVA - 0.03 kVA
Primary voltage: 5 V - 3200 V
The LV current transformer series manufactured by ENTES, is a set of models that are specially made to transform primary currents by a ratio to its secondary side with 0 degree phase difference. The ...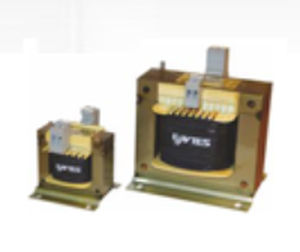 isolation transformer
ENTIST series
Electric power: 0.03 kVA - 0.63 kVA
ENTES isolating transformers ensure the safe operation on the secondary side by isolating them from the primary voltage. Input output voltages of isolating transformers are fixed (230 or 400V). The electrical ...

electrical power supply transformer
AT series
Electric power: 15 W - 550 W
Primary voltage: 0 V - 1000 V
Auto starter transformers for Korndorffer method of starting to BS4941 (EN 609470) for use on 50/60Hz supply. Normal input voltage 380-415v with tappings of 50%, 65% and 80%. Rated for 15 starts per hour. Other voltages ...
See the other products
Boardman Transformers

power transformer
CL series
Current: 0.12 A - 10.86 A
Electric power: 0.05 kVA - 2.5 kVA
Primary voltage: 415, 230 V
CL Range CL Range Control Panel Transformers offering 230V with input tappings or 400V with input tappings. Designed and manufactured to comply with IEC61558. This high quality product is manufactured using automated ...
See the other products
Boardman Transformers

Electric power: 0 kVA - 500 kVA
The Eremu S.A Single Phase transformers are specifically designed for the maneuver supplement of electric charts, safety, isolation, rectifiers or power supplies. Its technical features is as follows: the frequency may ...
See the other products
EREMU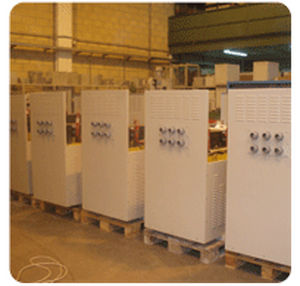 Electric power: 0 kVA - 3500 kVA
The three-phase transformer is manufactured by Eremu SA. Created with an IP-00 and an IP-23 protection degree, it features a frequency ranging between 50Hz to 60Hz at an ambient temperature of 40ºC. In addition, it consists ...
See the other products
EREMU