Transformers
229 companies | 1408 products
How to choose this product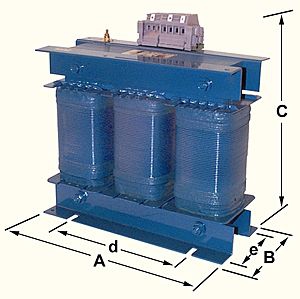 A transformer is an electrical component designed to convert voltage and alternating amperage values into higher or lower voltage and alternating amperage values.
Applications
Transformer applications are numerous. They are found in power distribution networks, AC/DC converters and device power supplies, as well as in electronic circuits, where they transform signals or isolate circuit parts.
Technologies
A transformer is composed of primary and secondary windings with different numbers of turns, each constituting a solenoid. These coils are magnetically coupled by the transformer's shell, or iron core.
How to choose
The desired transformation ratio determines the choice of model. The transferred energy quantities between the primary and secondary coils figure in choice of transformer size. The nature of the primary current (single-phase, three-phase) also helps in determining the appropriate transformer.
Advantages
- Excellent efficiency
Disadvantages
- Heavy
- Bulky
- Generates heat