How to choose this product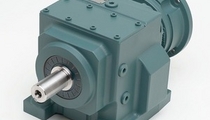 An in-line gear motor is one in which the input and output shafts are coaxial. It can use AC, DC, brushless, synchronous, asynchronous, stepper, permanent-magnet or other types of motor. The gear elements may be worm, bevel, helical, planetary, etc. However, since planetary gear (epicyclic) motors are inherently coaxial, they are favored over perpendicular types, which would require the addition of a transfer gear.
Applications
These devices are used wherever coaxial input and output shafts are necessary.
Technologies
In-line gear motors can use any gear motor technology, since the determining factor is the relative orientation of the input and output shafts. However, planetary gear models have the advantage of being inherently coaxial.